Parents/guardians can generate a PDF version of the student ALE Class Schedule.
Login to the ALE application.

Click Parent Home >> Summary in the left-side application navigation. This will open the Parent Summary page where you can find your students and their SLP's.

Click "Review WSLP" or "Review Pending WSLP" under the SLP you want to print the Schedule for. This will open the View SLP interface.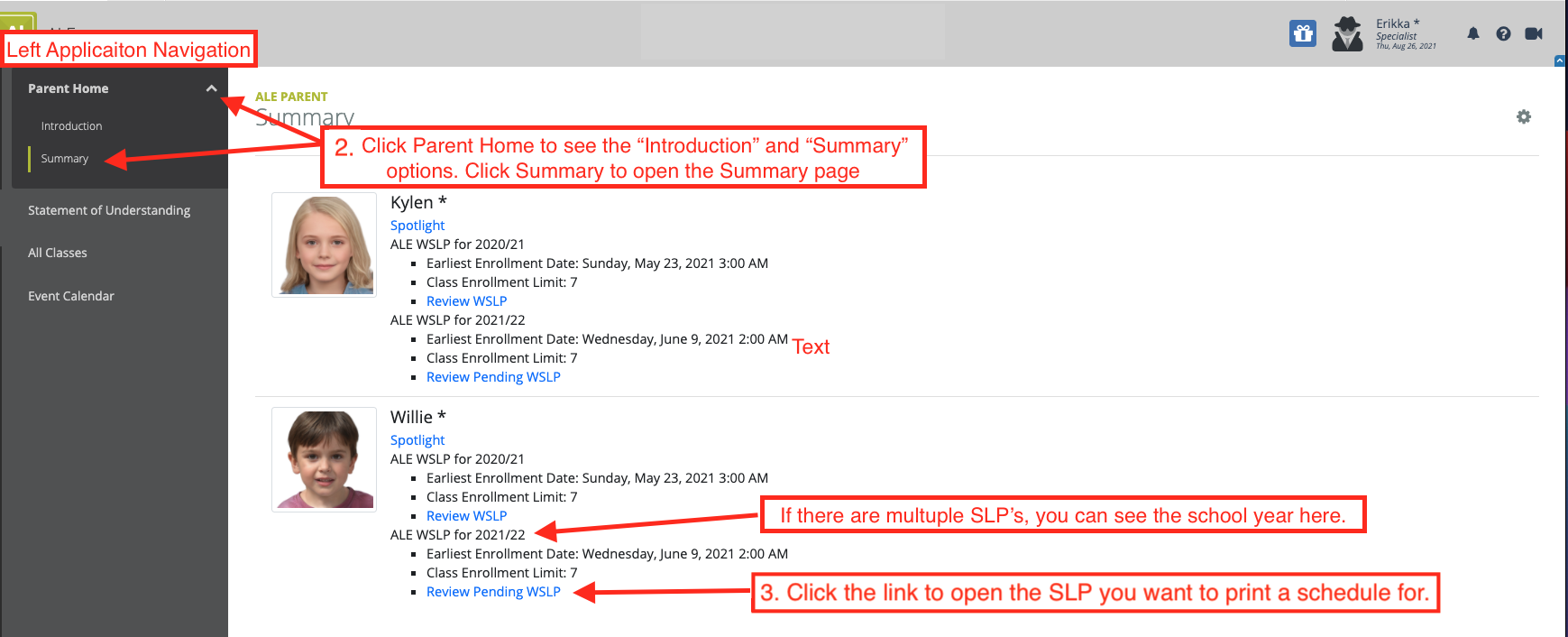 ​Click the Details Navigation option to open the details page.

Click the SLP class schedule in the Page Action gearbox dropdown. This will open the "ALE Student Learning Plan Class Schedule" menu.

​

Click the Box under Class Term and click the class term you want to create the schedule for.

Click Set to create the report.

​

You will get a notification when the Schedule has finished creating. Click the "Click Here" link in the notification to download the report.