To register your student for classes, click the link to your student's WSLP for the specific school year on the Parent Summary page (nested under the Home Page in the left Nav):

Navigate to the "Scheduled Classes" tab of the WSLP. There are two different schedule views you may see depending on how your program configures classes. In the planner view, classes are scheduled by start time. Click on the blue "Enroll" button for the term you which to register for:

In the period view, classes are scheduled according to predefined class periods. You can click on the "Enroll" button by term, day of the week, or even day and period to see the available classes for each.

To view the description for each class, click on the small "i" next to the class name to open the class/course details: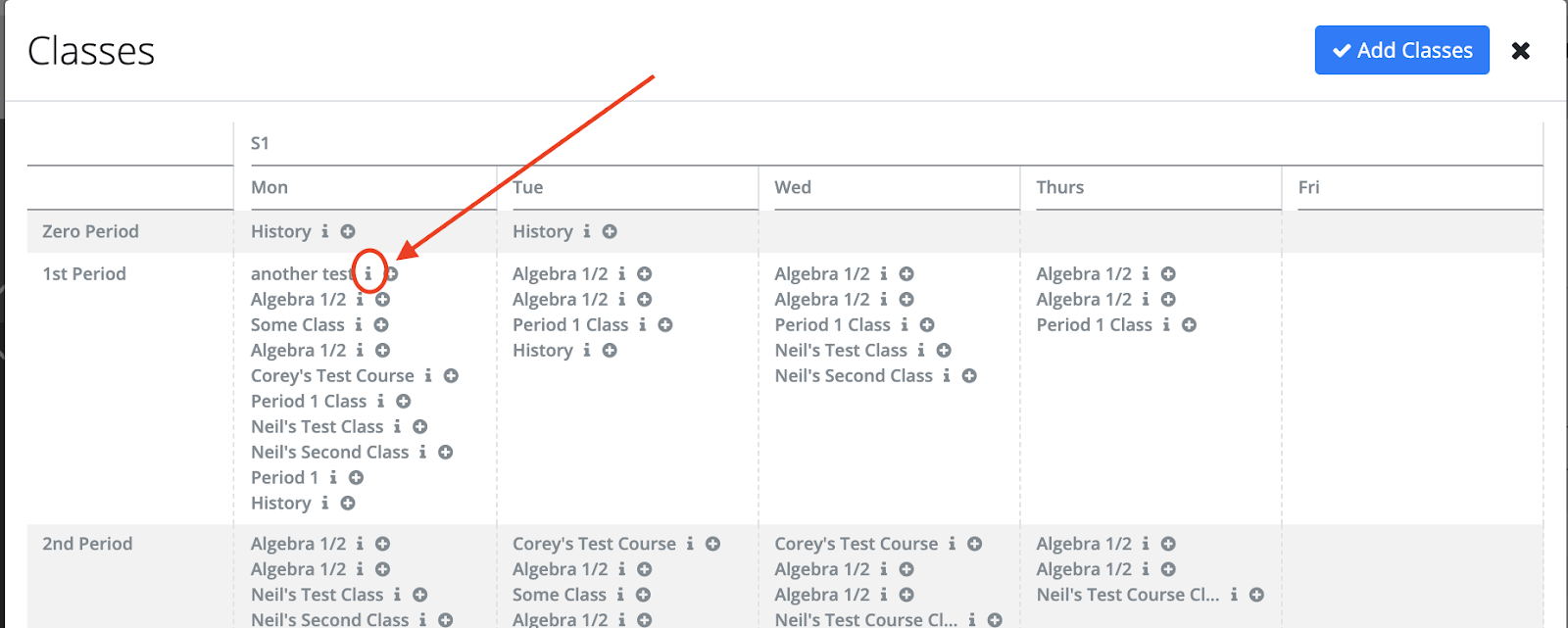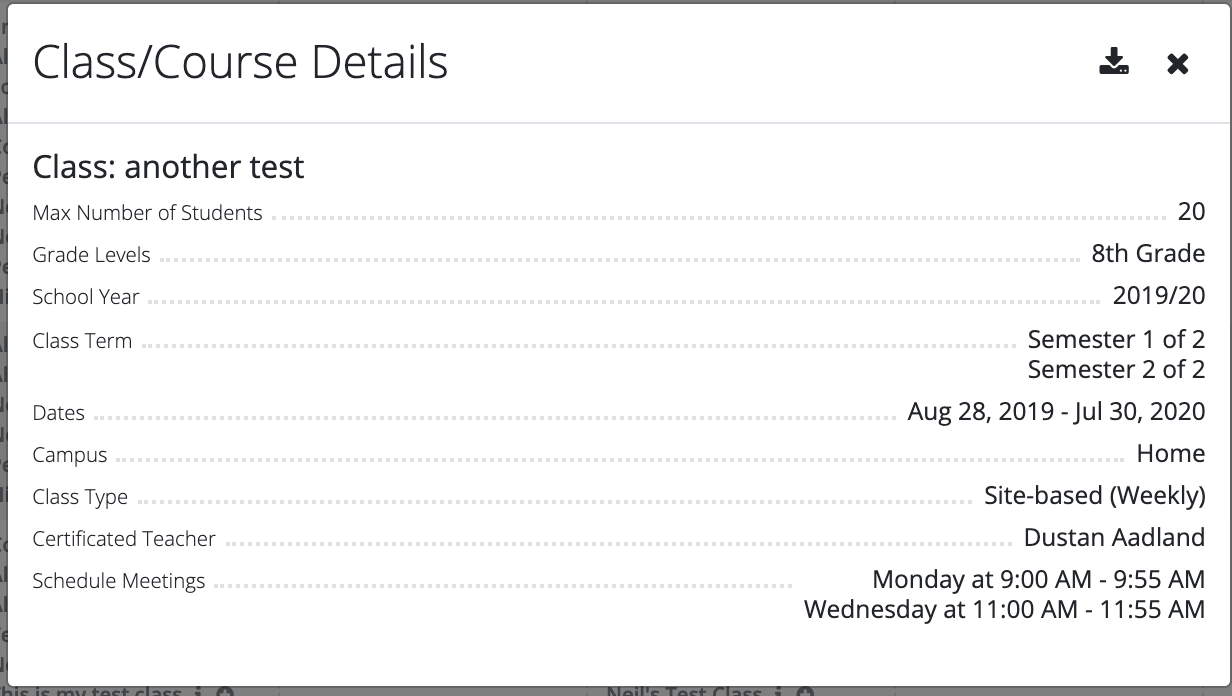 To add a class to your student's schedule, click on the small blue "+" sign next to the class name. The class will be added to "Your Selected Classes" at the bottom of the window. You can continue adding classes until you've made all of your selections. Classes can be removed by clicking the "-" button next to the class name. Once you have selected the classes, click on the blue "Add Classes" button at the top right: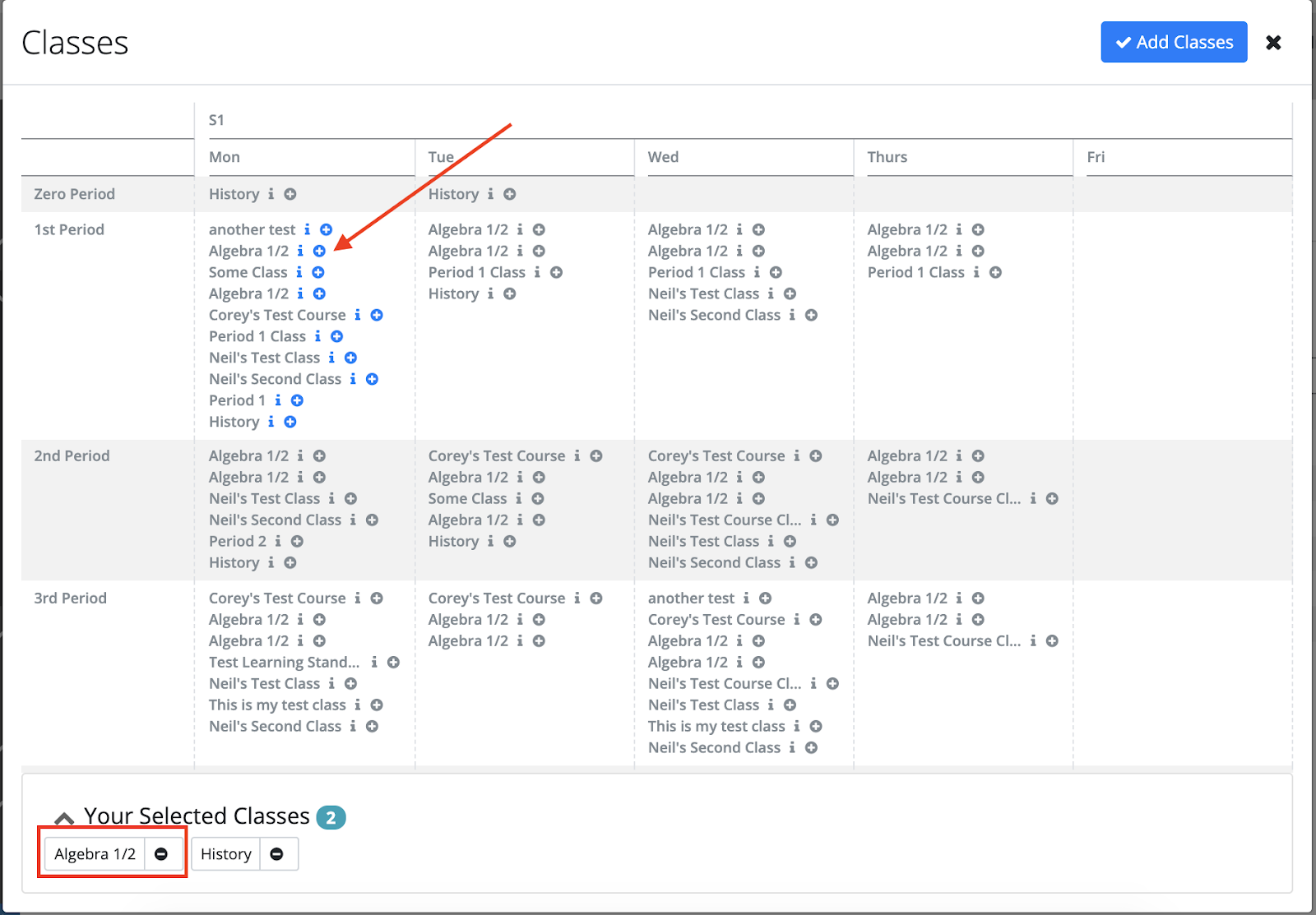 This will add the selected classes to your student's schedule:

If you need to unenroll from a class, click on the class title to open the Class/Course Details view, where you will see an "Unenroll" button at the top right: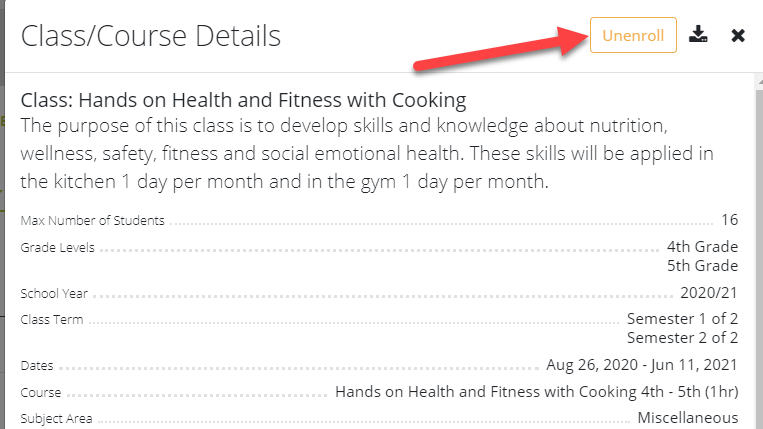 To generate a printable copy of your student's schedule, return to the Details tab of the Student Learning Plan, and using the page action gear at the top right, select "SLP Class Schedule."