Introduction
Overview
The following document will highlight the various improvements and updates that we have made to our Classroom application. This includes a total of:
https://schooldata.net/suite/applications/classroom/
Two new Question item types have been created for surveying students. Survey Multiple Choice allows each answer selection to be assigned a point value. For younger students, Survey Smiley assigns -1 point to frown, 0 points to neutral, and 1 point to happy.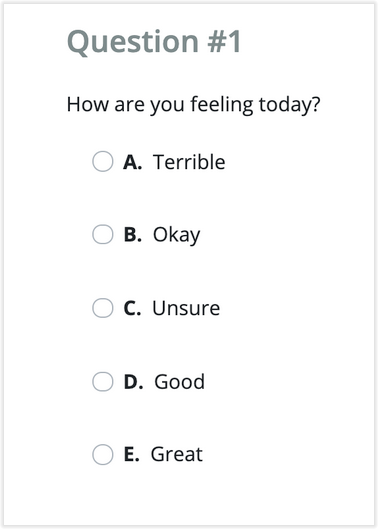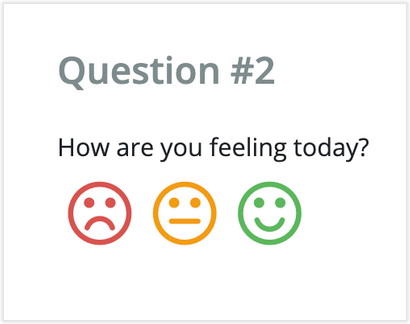 CLASSROOM-2317
Create a new question type - Survey Multiple Choice question.
CLASSROOM-2318
Created new question type - Survey Smiley Rating question.
CLASSROOM-2342
Added "Hide from Student" option to Assignment Templates.
CLASSROOM-2334
Updated Assignment Template's Scoring Symbols to 10 character limit.
CLASSROOM-2327
Resolved issue adding Questions when creating an Interview Assignment.
CLASSROOM-2328
Improved Assignment Bank list pop-up window to advance through pages correctly.
CLASSROOM-2331
Continued work on new Survey Multiple Choice point values.
CLASSROOM-2337
Updated managing Assignment Passages to fit the screen correctly for access to the toggle option.
CLASSROOM-2343
Resolved issue saving Survey Multiple Choice answer selection points.