Once you have logged in, by default you will land on the Parent Home page. Using the dropdown arrow in the left navigation menu, expand the arrow next to "Parent Home" and click on "Summary."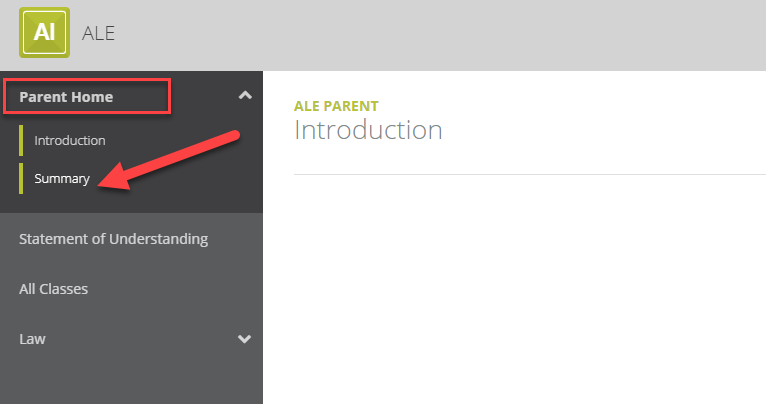 You will be able to see your child's Student Learning Plan by clicking "Review Pending WSLP" of "View WSLP for 2020/21."

You will then be viewing the "Details" tab where you can see basic information about the plan for the year.
You can view all of your child's Student Learning Plan courses by navigating to the "Subjects/Courses" tab and choosing "SLP Courses:"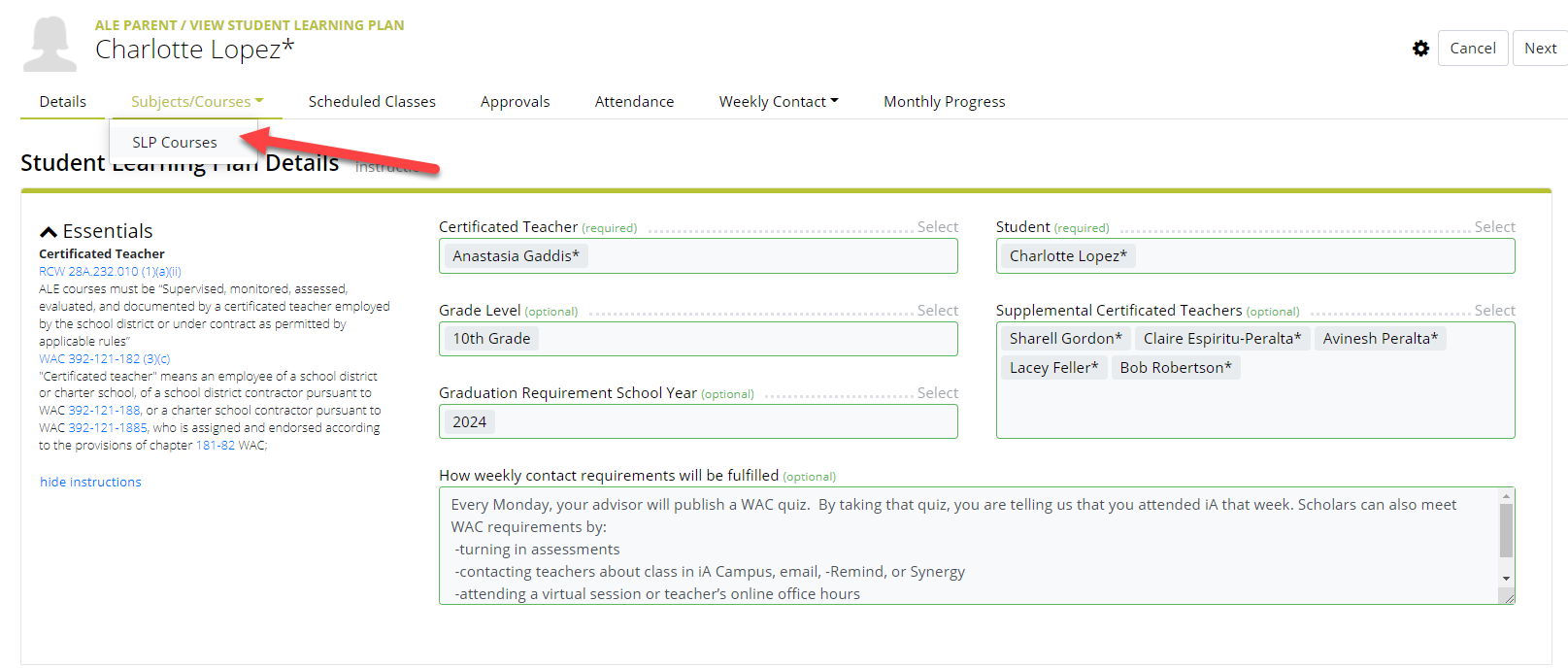 This will show all the courses and classes that your child is enrolled in. To see details on a specific course, use the row action gear and choose "View:":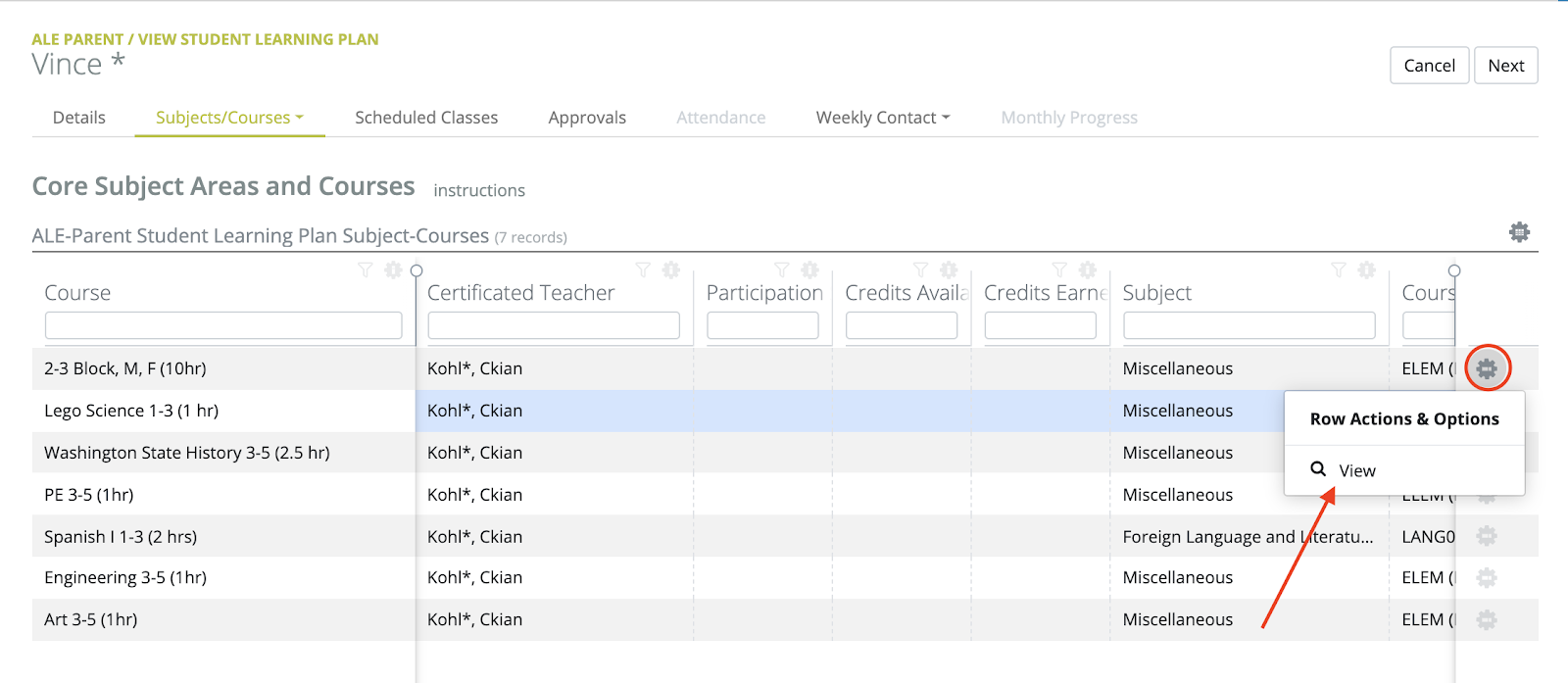 Each of the heading arrows can be opened and expanded to see more info (e.g. materials needed, standards, etc.):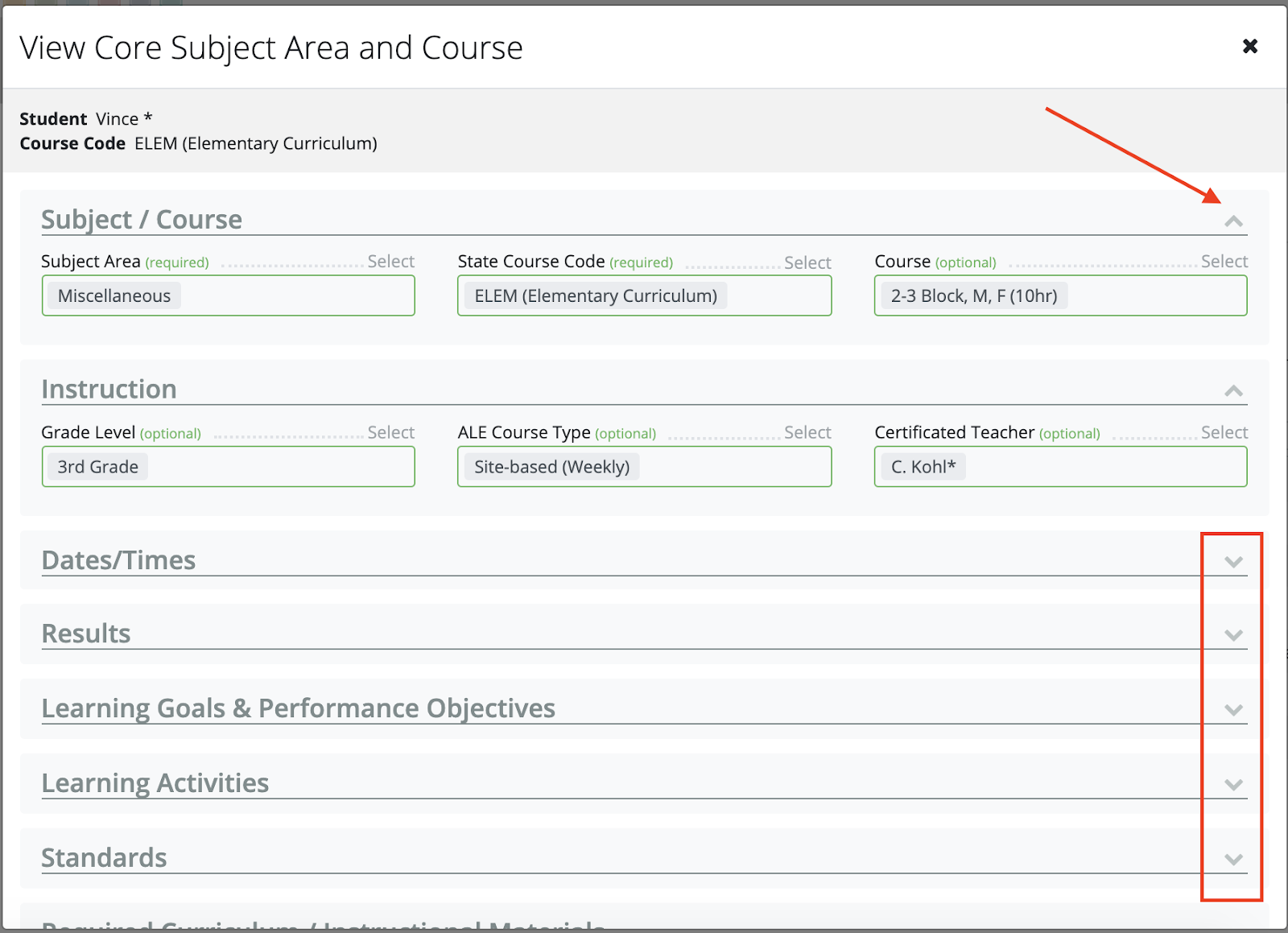 Additional tabs across the top of the plan will allow you to view attendance information (if recorded in the application), weekly contact records and monthly progress reports.