1. Updated Dashboard / User-Role Mismatch
Upon Navigating to a Dashboard where the Collections personRoleId, does not match the person role of the logged in user, a model will pop up, stating this dashboard is not the best fit.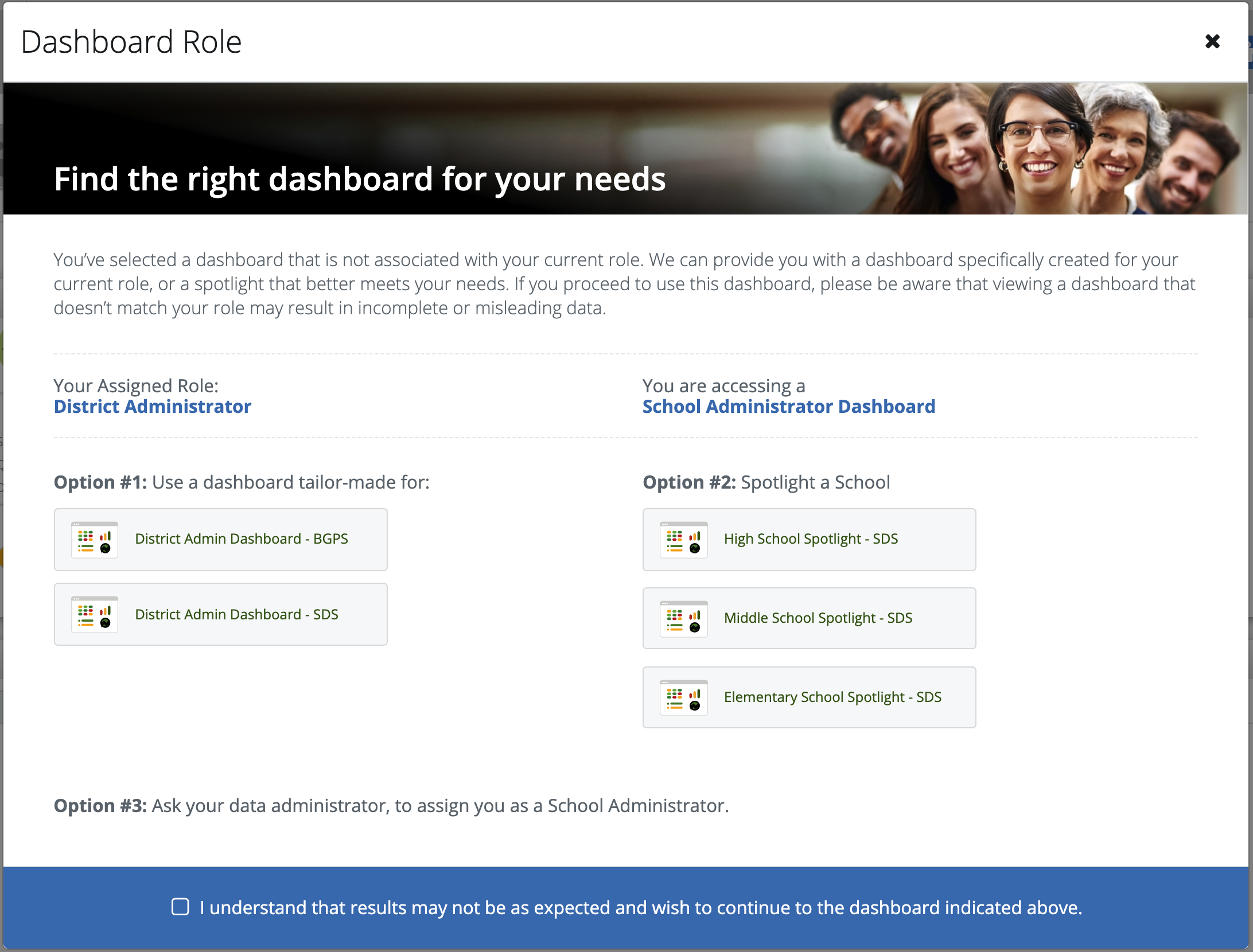 if you wish this to go away forever, you can click the "I understand box" and the "x" and it will forevermore be removed from the User Interface when navigating back to this mismatched Dashboard.

hitting just the "x" only closes the model this time, and will continue to come back up every time you navigate to the dashboard.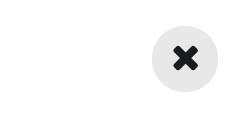 2. "What's New" (Release Notes) Button
In the top right of Homeroom, you will see a "what's new" blue present icon, clicking this button should link you to an article where we can place our Release Summary notes.

3. Added SDS Suite Navigation
Should be able to move between applications in the suite, in other suites applications.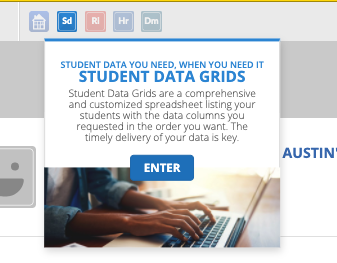 4. Account Settings: SchoolData.net Settings vs Application Settings
While we continuously are adding new features and functionality to the account settings drop down, In an effort to make account settings easier and more understandable, we have broken the settings into two different sections: SchoolData.net Settings and Homeroom Settings.

The SchoolData.net settings are settings for your account, across all SchoolData.net applications. While the Homeroom Settings are just settings that would have an effect on Homeroom.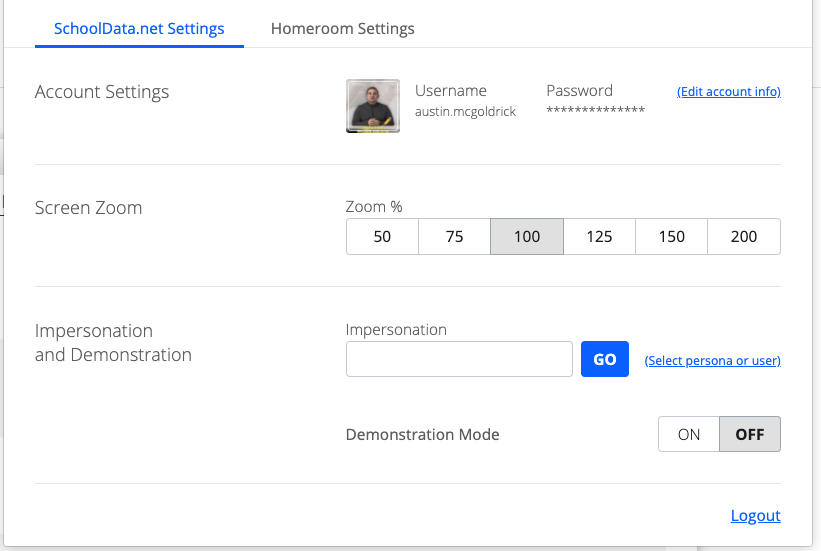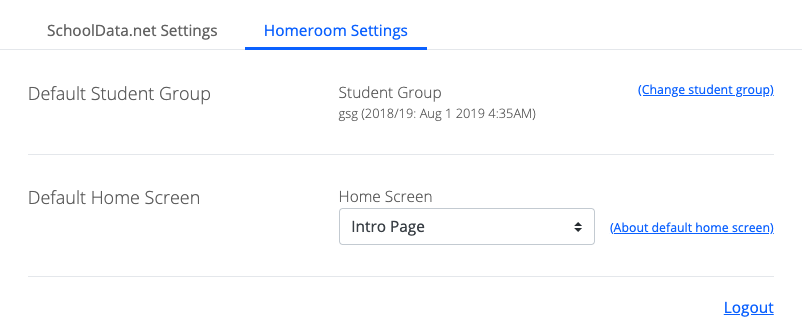 5. Configure you own "Home Page"
For a user who has never used SchoolData.net's Homeroom Dashboards tool, they will be automatically directed to a Homepage that gives guidance, explanations and illustrations. This is to guide to actionable data rather than have them unsuccessfully search around themselves.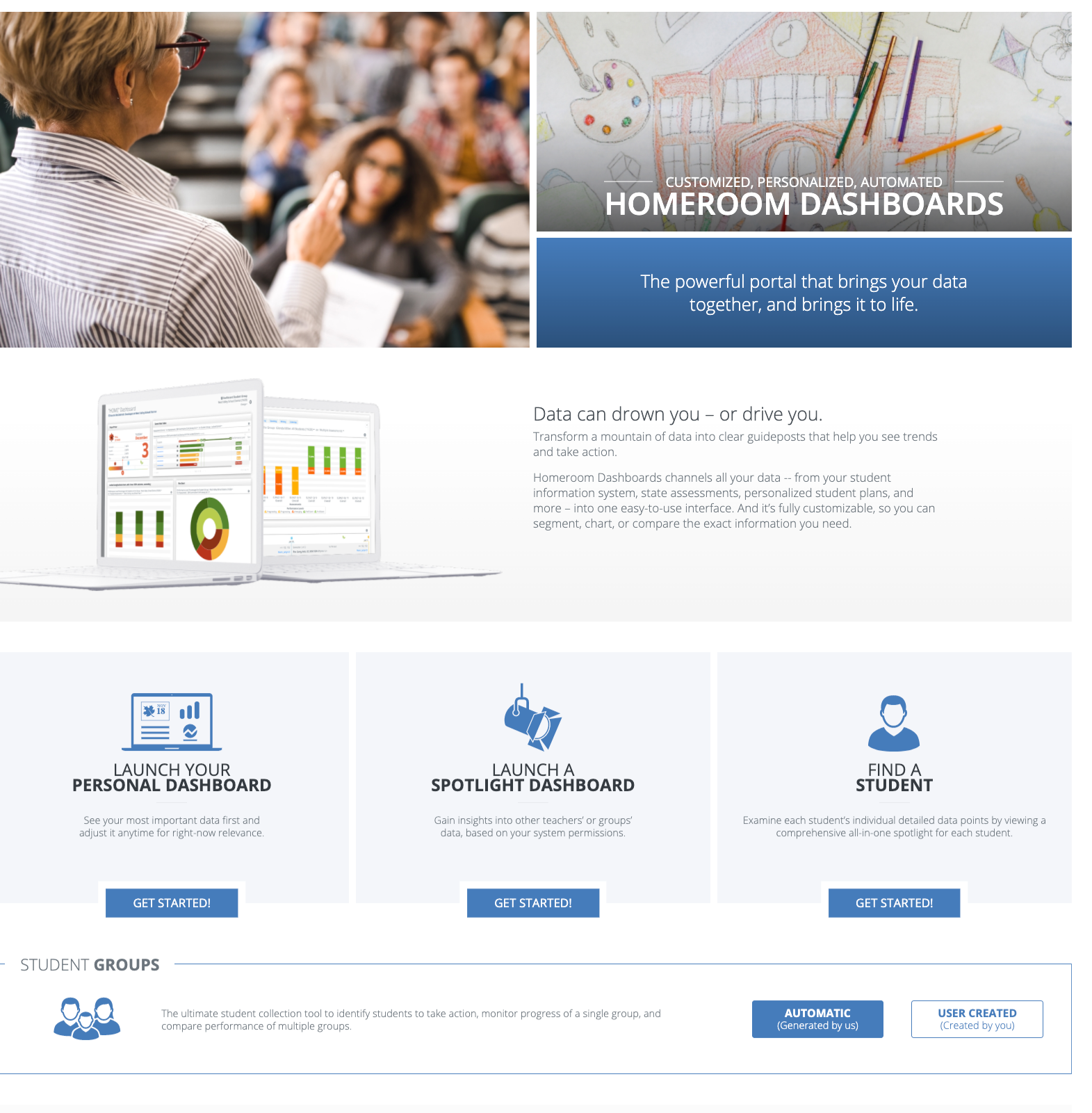 With this new homepage, we did take away the old functionality of having your "home page" be your "home dashboard" in an effort to accomplish both sides of the puzzle, we made this a configurable setting per user.
In your Homeroom Account settings you will see a section: Default Home Screen, you can select either "Intro Page" or "Your Default Dashboard". Clicking one of these will now forever "set your home page".
For users who need more guidance on either selecting of the two options they can click "about default home screen" to learn more.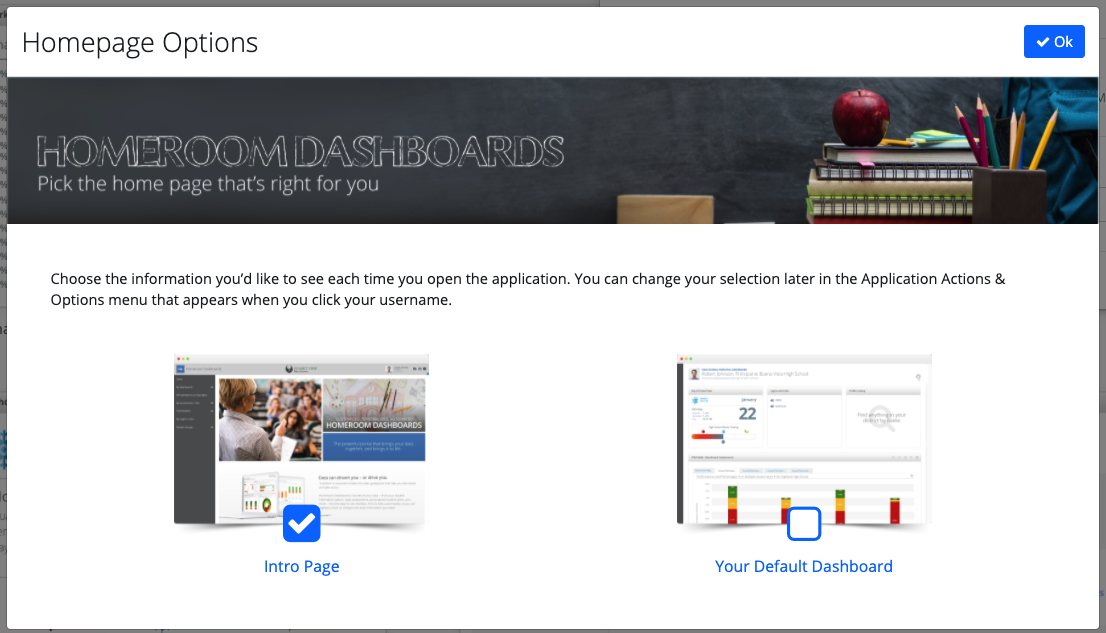 ------------------------------------------------------------------------------------------------
COMING SOON IN THE NEXT RELEASE
1. New "Student Search" Filters
Student Groups V2 is complex/advanced filtering, while the student search we have currently doesn't provide all of the simple options educators need.
In order to "meet in the middle" we've created a new student search page... lots of functionality in an easy-to-use intuitive UI.
All of the filters in the student search that were previously usable are still there, we just added additional search parameters.