***** = Featured Feature
Improvement

[NL-62] - Users now have the ability to configure the reply to e-mail that is utilized for Notification Letters sent to parents. When parents have questions about why they are receiving a letter, they may reply to this email address. Allowing the district to setup and utilize their own reply emails will allow the district to more quickly respond to parents.

*****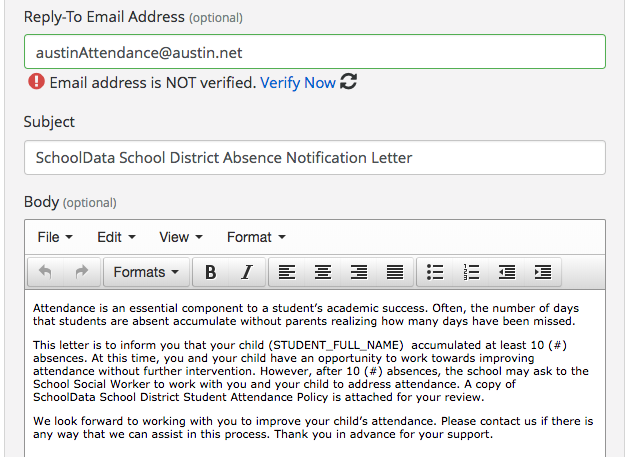 Bug
[NL-197] - Users are now able to save the 'Reply-To' email address after editing the field to utilize a district custom email address. 
[NL-198] - After generating Notification Letters, the button in order to generate letters for a second time will continue to appear -- allowing the user to send out multiple Notification Letters back to back. 
District Specific 
[NL-196] - East Valley Yakima - The Chronic Absence Notification Letters will now Pull Mailing Address for mailing labels instead of the Physical Address.