If your program has enabled the waitlist feature, you may have added your students to the waitlist during registration or even ended up on a waitlist because a class you were trying to enroll in no longer had space available. You can remove your students from a waiting list if you are no longer interested by taking the following steps:
Login to the ALE application.


Click "Summary" under Parent Home in the left-hand navigation. If the dropdown isn't already open, you can open it by clicking "Parent Home" first.



The summary page will list all your students enrolled in the ALE program. Click the "Review WSLP" under the Student and school year you would like to view the waitlist for.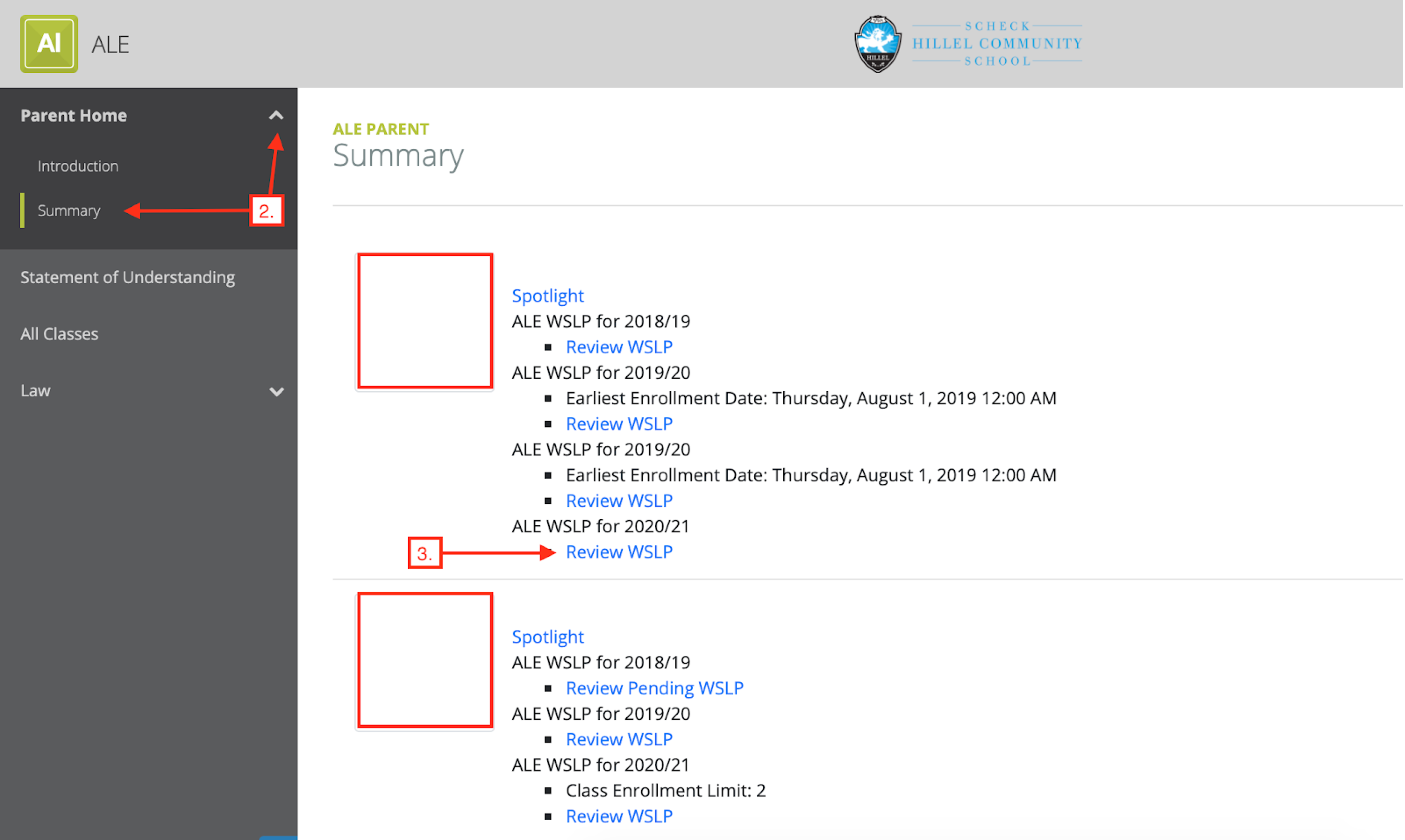 Hover your mouse over the Classes Dropdown and click Waitlist.

Here you will see a list of all the classes that your student is on the waitlist for, along with their position.



To remove them from the waitlist, use the row action gear for the class you wish to remove and select "Remove from Waitlist."