In the ALE Application, the Registrar can view all Scheduled Classes in a grid view based on the district's period or planner settings.
In the Registrar role, select Courses/Classes > Scheduled Classes. Only the following two fields are required: School Year and Class Term. Once all the required fields have been completed, click Set.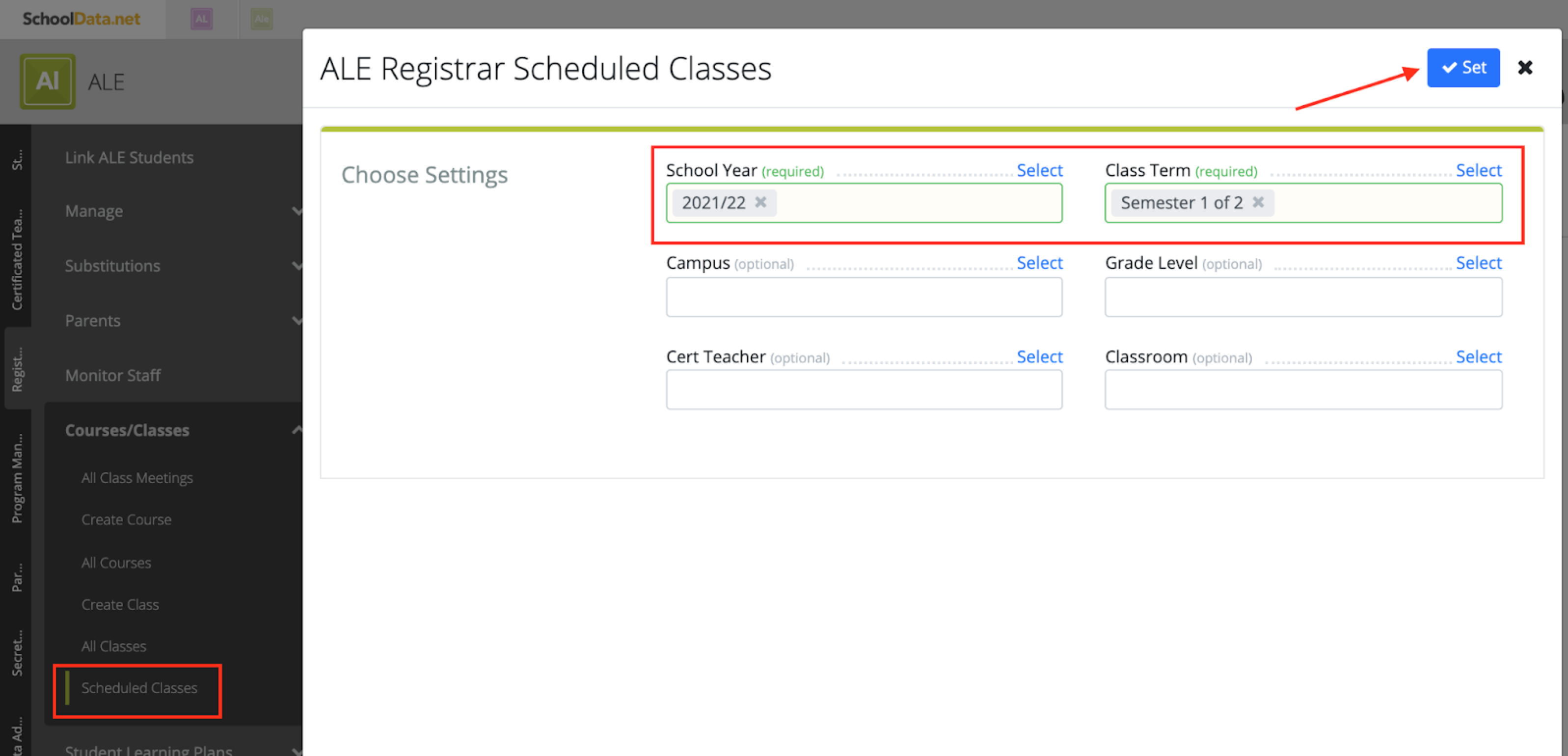 A grid view will display, in either period or planner view, based on your district's settings.
Planner View: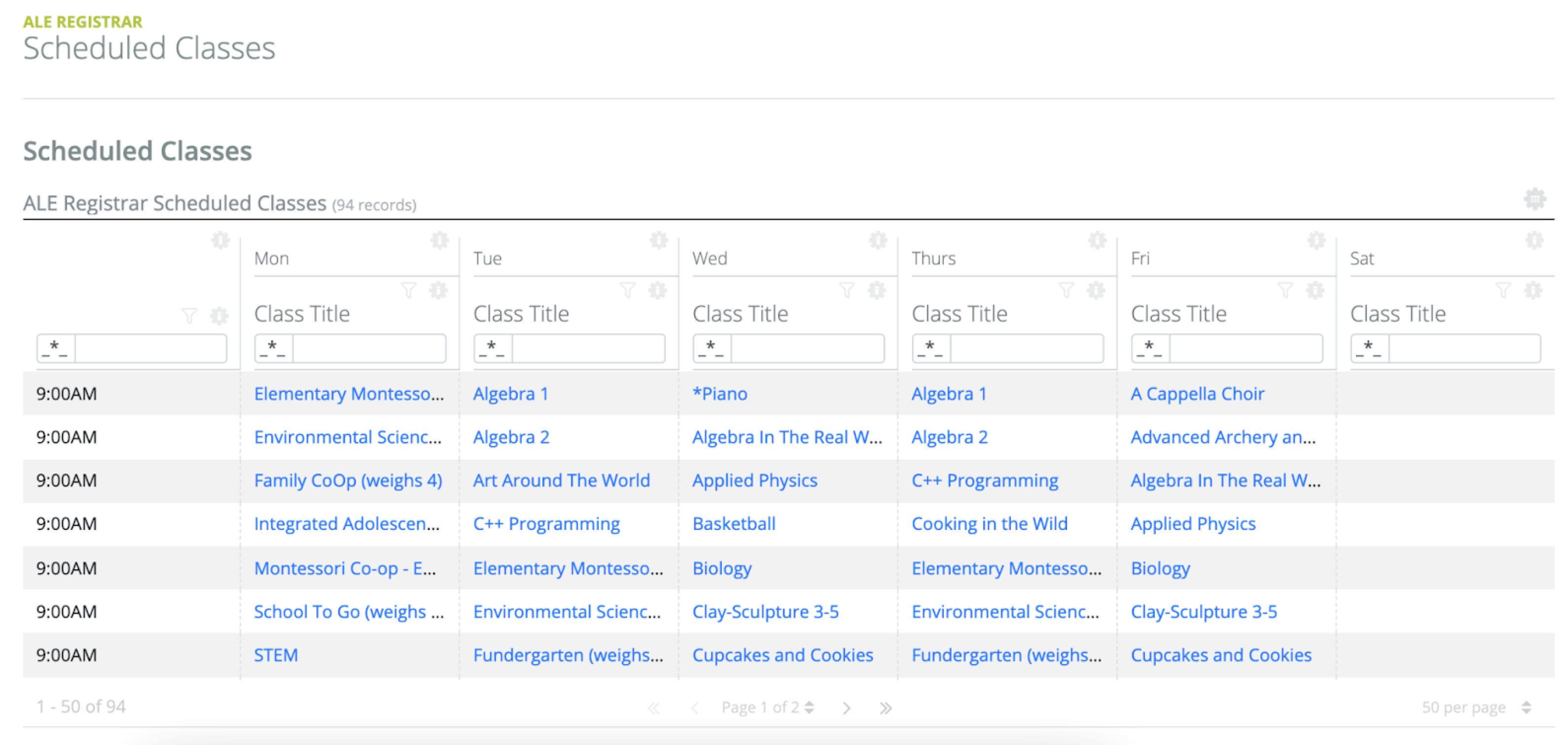 Period View: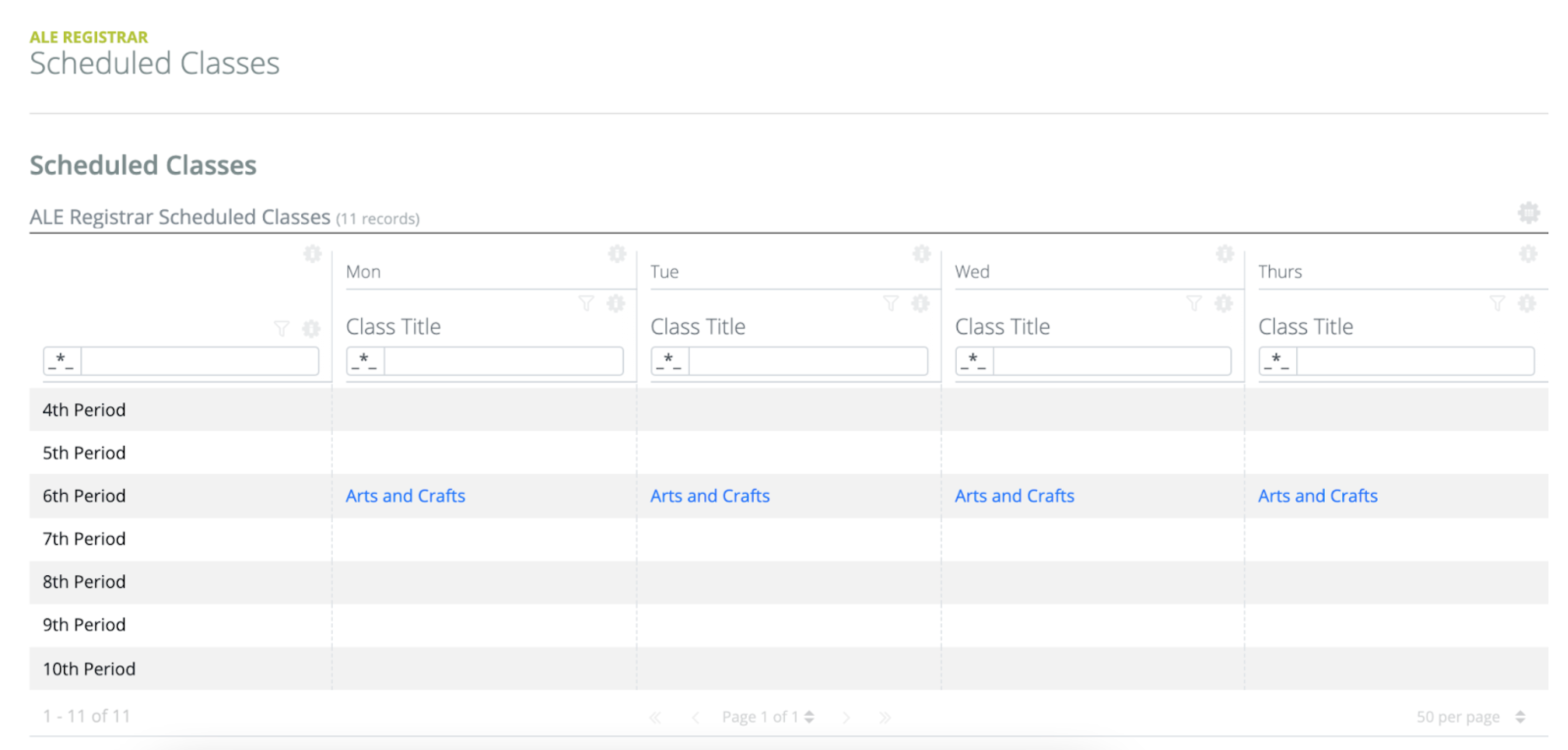 Clicking any of the Class hyperlinks will open a new browser tab to the Manage Class interface.