On the Data Admin role, monthly progress can be configured for your program to hide/display all selected elements. Navigate to "Monthly Progress Settings" to set this up.
Here you will see a list of all available fields. Using the checkmarks, select which fields you would like to display when certificated teachers are completing the monthly progress review: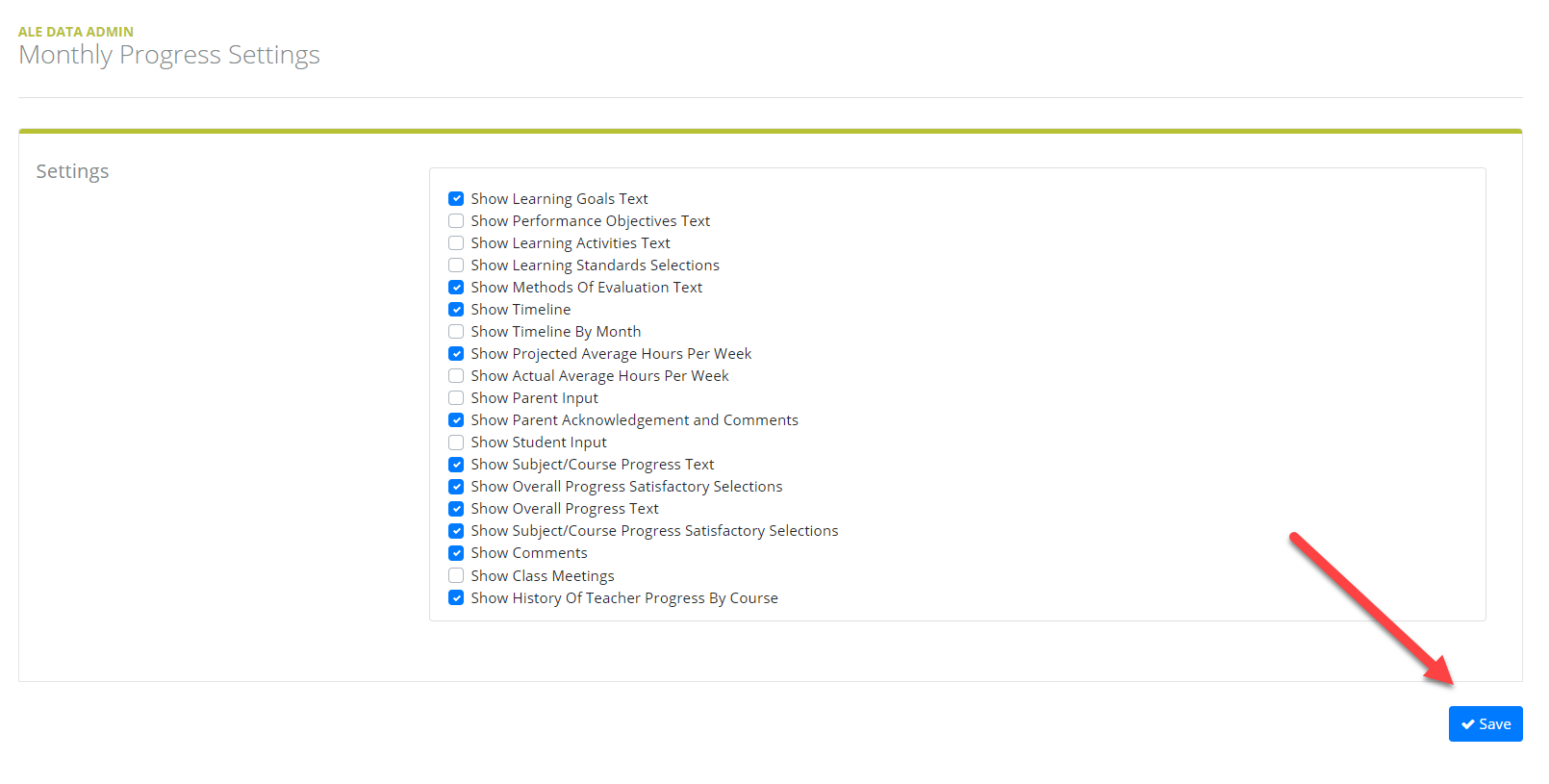 The resulting monthly progress interface will reflect selections made. This can be configured to hide/show data elements at any time.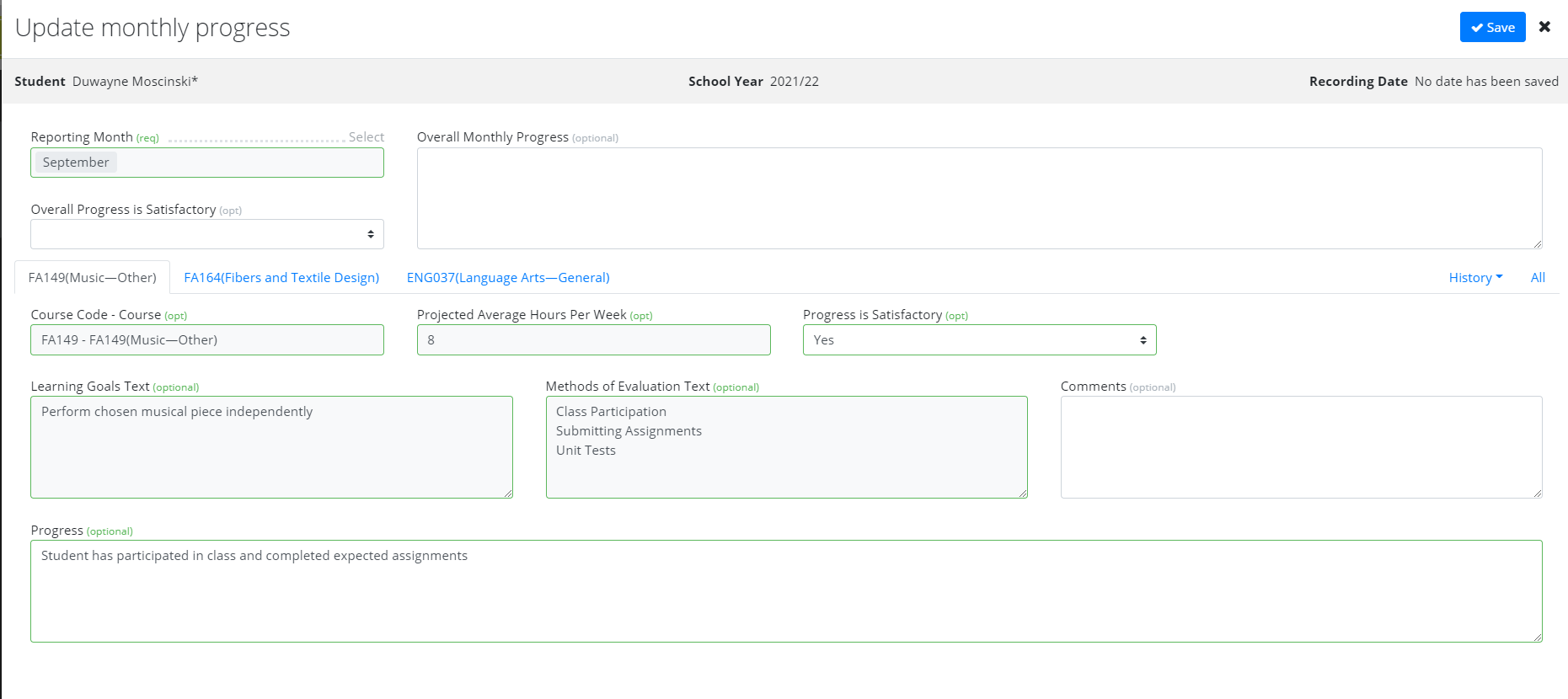 Additional fields will be coming via a future enhancement.