In the ALE Application, events can be scheduled for parents to register for in the app. This functionality can be utilized for events such as field trips, school functions, etc.
To set up an event, from the Registrar role, open the Manage dropdown on the left hand navigation menu and select Event Calendar. Then click the Add Scheduled Event button.

All of the fields are required to schedule an event: Title, Description, Date, Start Time, End Time, Location, Records Attendance, Required Registration, and Maximum Participants. Once all the required fields have been completed, click Validate.
Records Attendance is in place for a future enhancement, which will allow attendance taken at an event to count as attendance towards weekly contact. Registration Required indicates whether an event is open to all or needs individual registration to participate.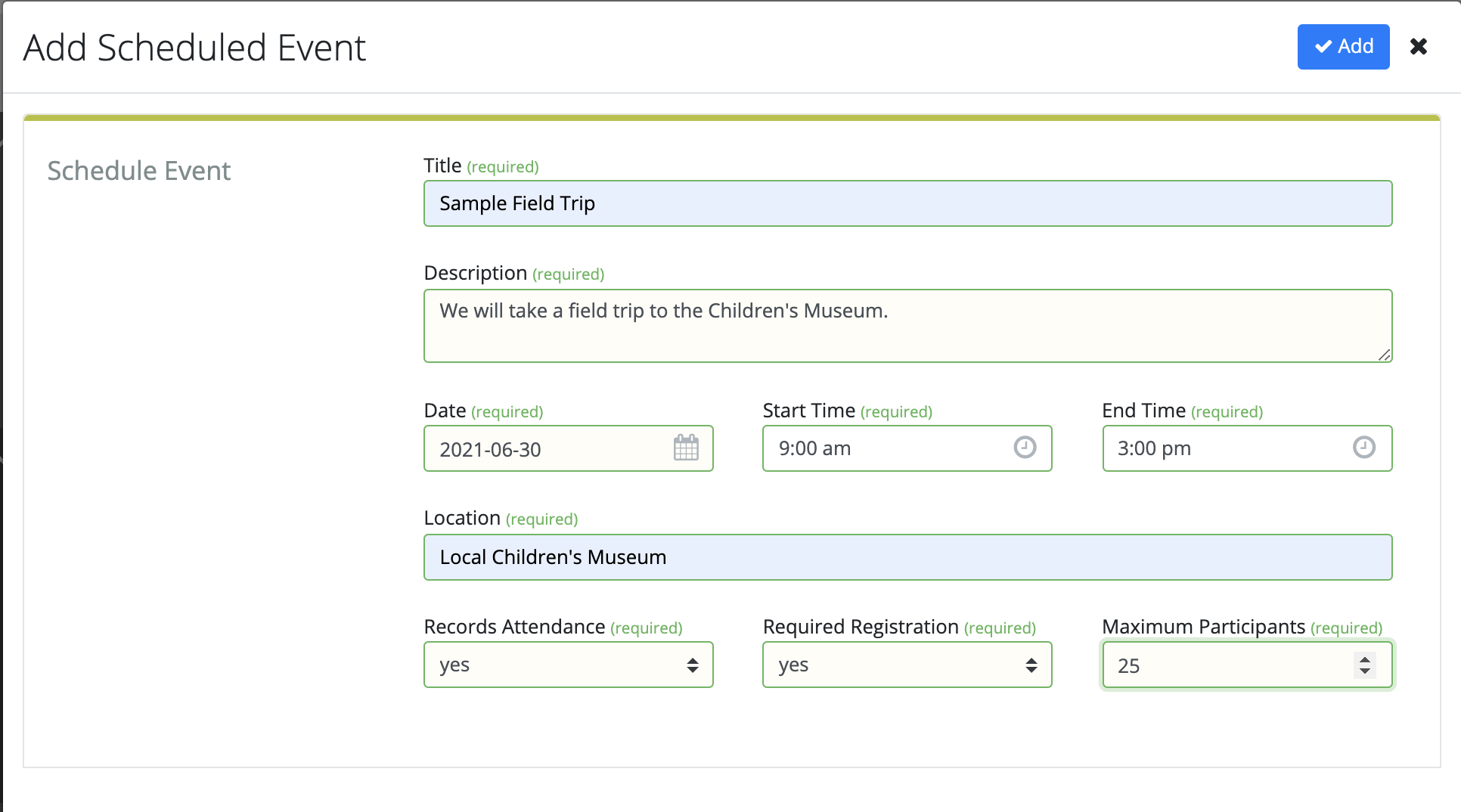 Users will see events shown on a calendar view from the Event Calendar on the left hand navigation menu.

Any user can select the event they would like to see details for, they click Sign up to register for the selected event.

As a Registrar, you can manage the scheduled events using the row action gear. Opening the dropdown arrow for a specific event shows registered Attendees along with their associated student(s).