How Educators Create a Four Year Plan for a Student
https://[YOURDISTRICT]

.schooldata.net/v2/high-school-and-beyond/#/four-year-planning/educator
Click: Left Hand Navigation - Four Year Plans >> Create Plan for Student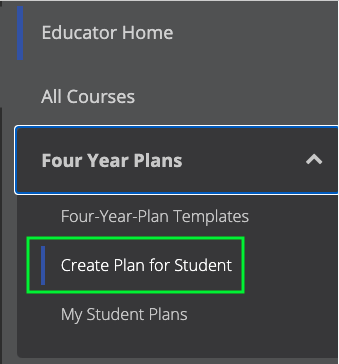 Name (of Students Plan

): Add a name for the plan
Select Student

plan is being created for
Select Career Cluster
Select Template
Select Post Secondary Plan
Select Graduation Pathway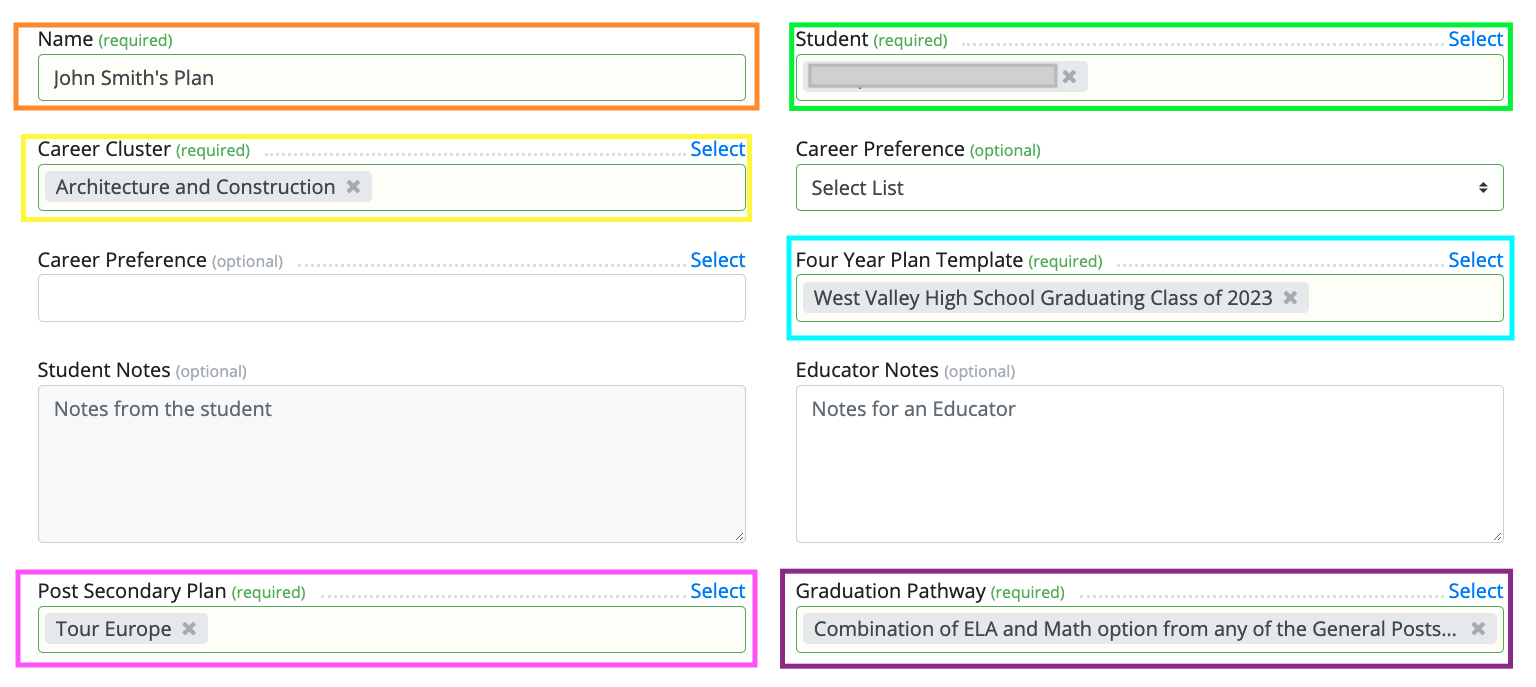 Click: Save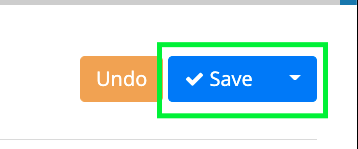 Now that the details are entered, educators can start adding courses to the students' Four Year Plan. (Remember: We only need to plan for future years.

Students Completed and Scheduled courses will populate automatically.)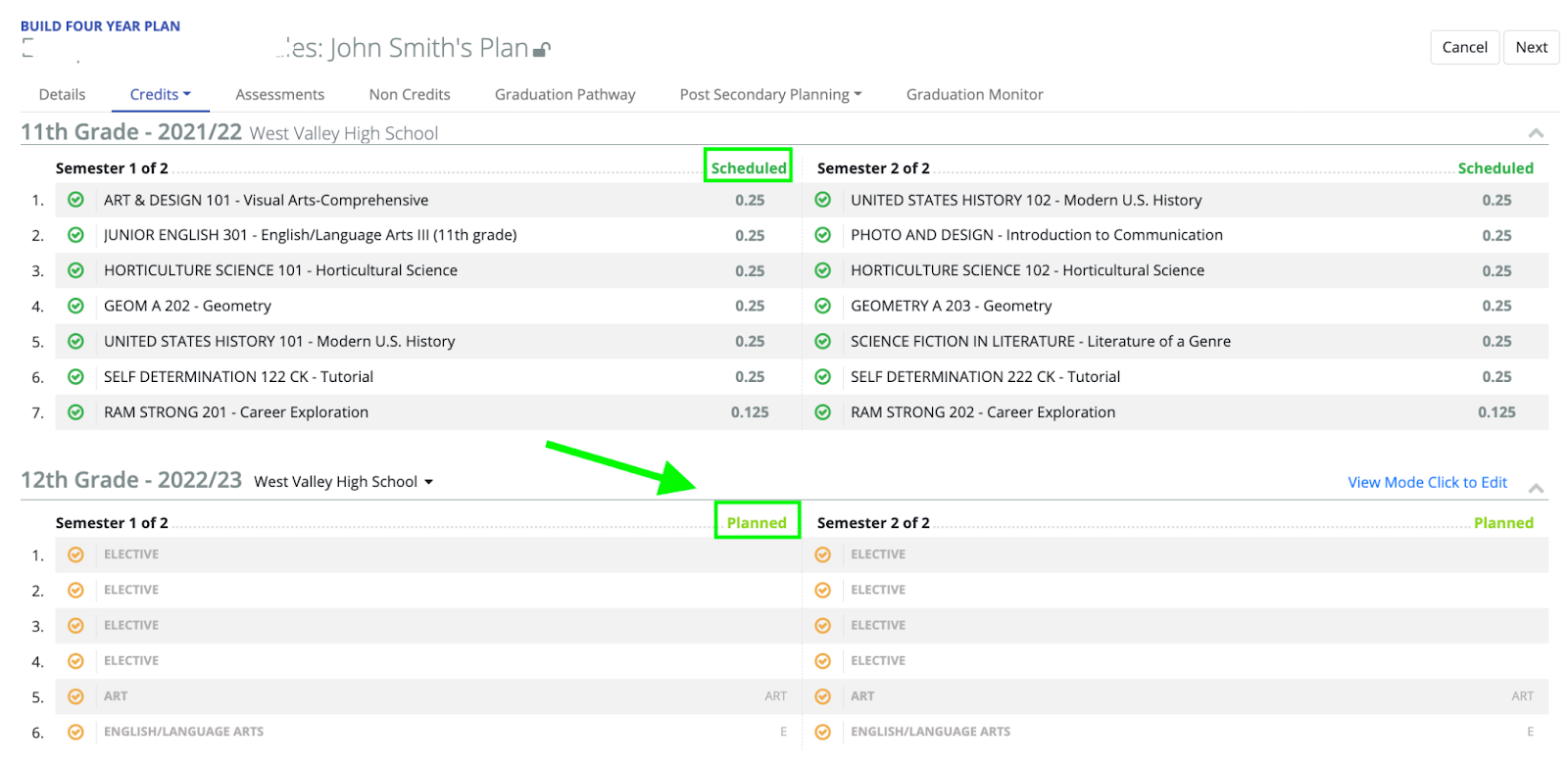 Hover over the subject (ex: Art) and click: Choose Course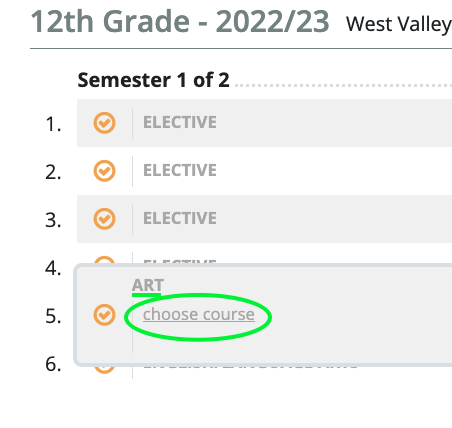 (The list of courses that pop up are filtered by the students GRADE LEVEL, GRADUATION REQUIREMENT, and SCHOOL.)
Click on the checkmark to the left of the Course to add it to the students Plan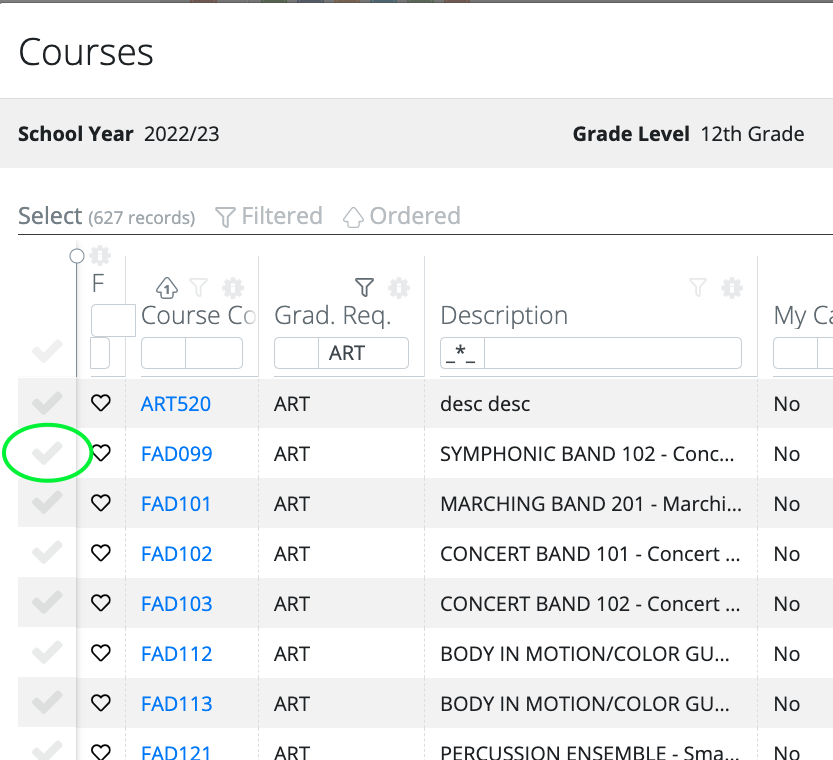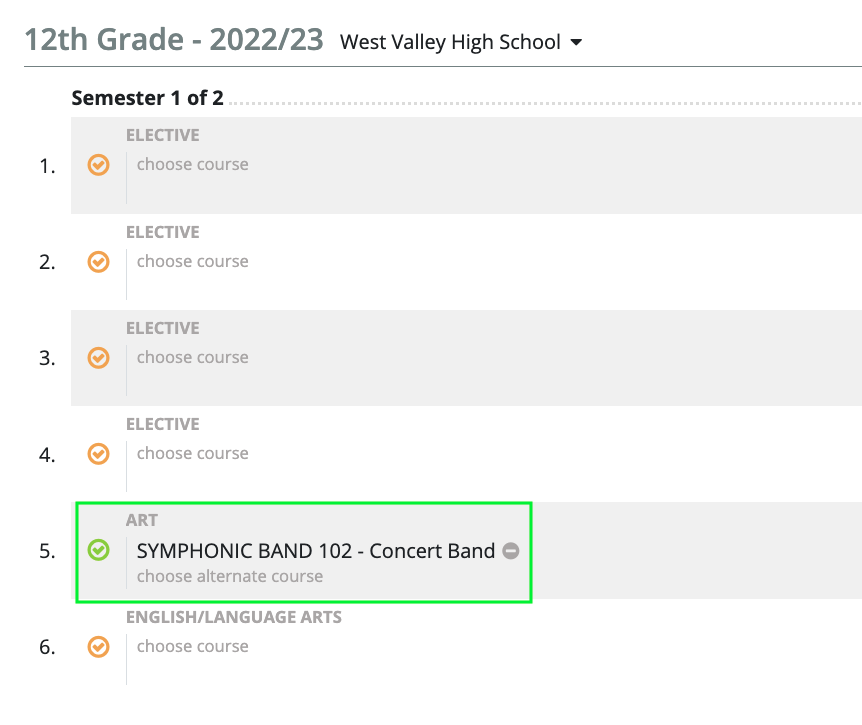 Repeat steps 11 + 12 for all subjects
____________________________________________________________________________
Q: "How do I remove a course I added by accident?"
A: Click on the red minus sign to the right of the course to remove it

Q: "How do I create a plan for a student and make sure the student can't change it?"
A: You will need to "Lock" their plan, which prevents them from making changes. On the Details page of the students plan (the same page we selected the student and their Graduation Pathway, Post Secondary Pathway, etc) will have a "Not Locked" button in the top right corner. Click on said button to lock the plan.

Clicking it then changes the button to be…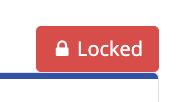 To unlock the plan again, press the "Locked" button.
Q: "How many Four Year Plans can a student have?"
A: As many as they want. Students can have multiple plans, but only one plan can be their Primary Plan.
Q: "What is a Primary Plan?"
A: A Primary Plan is the students most serious plan. It is also the plan that would be used if the district wanted to use our Four Year Application for future Course Requests. The Primary Plan also controls the students Graduation Monitor Tracker Bar and is used for reporting purposes.
Q: "How do I make a plan their Primary Plan?"
A: In Four Year Plans Applications left hand navigation under "four year plans" you would click on: My Student Plans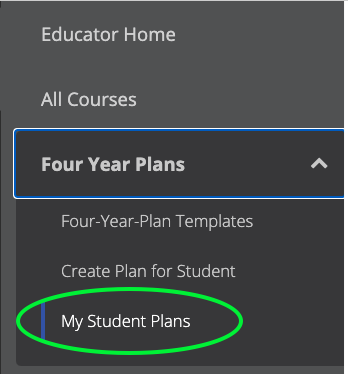 Search for Students name or name of their Plan. Then click the gear icon to the very right of the row and select "Make Primary Plan." You can also see if the Plan is their Primary based on the "Primary Plan" column.

Have additional questions? Reach out to us at support@schooldata.net