Four Year Plans (Educator View)
In this article we will explain what each left hand navigation item looks like for Educators.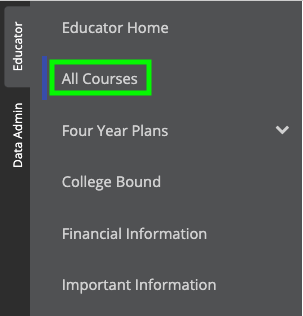 All Courses
Educators can see all of the active courses throughout the district. If the user knows the name of a specific course they can search for it in the "Course Description" column. *If you notice any errors with a course please reach out to support@schooldata.net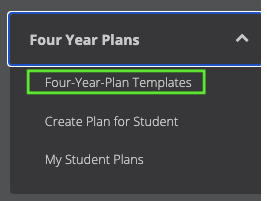 Four-Year-Plan Templates
Templates are the main building blocks for students to build their Four Year Plans. If Educators would like to view the template, they can click on the gear icon on the same row to the right of the template and then click "View Plan Template." Or, the Educator can instantly create a plan for the student by clicking "Create Plan for Student."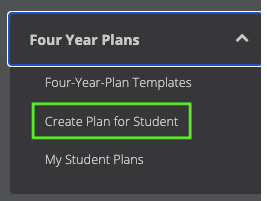 Create Plan for Student
By clicking "Create Plan for Student" Educators will be brought to the details page of the Students plan. Educators will then fill out all required fields before moving on to selecting the courses on the plan.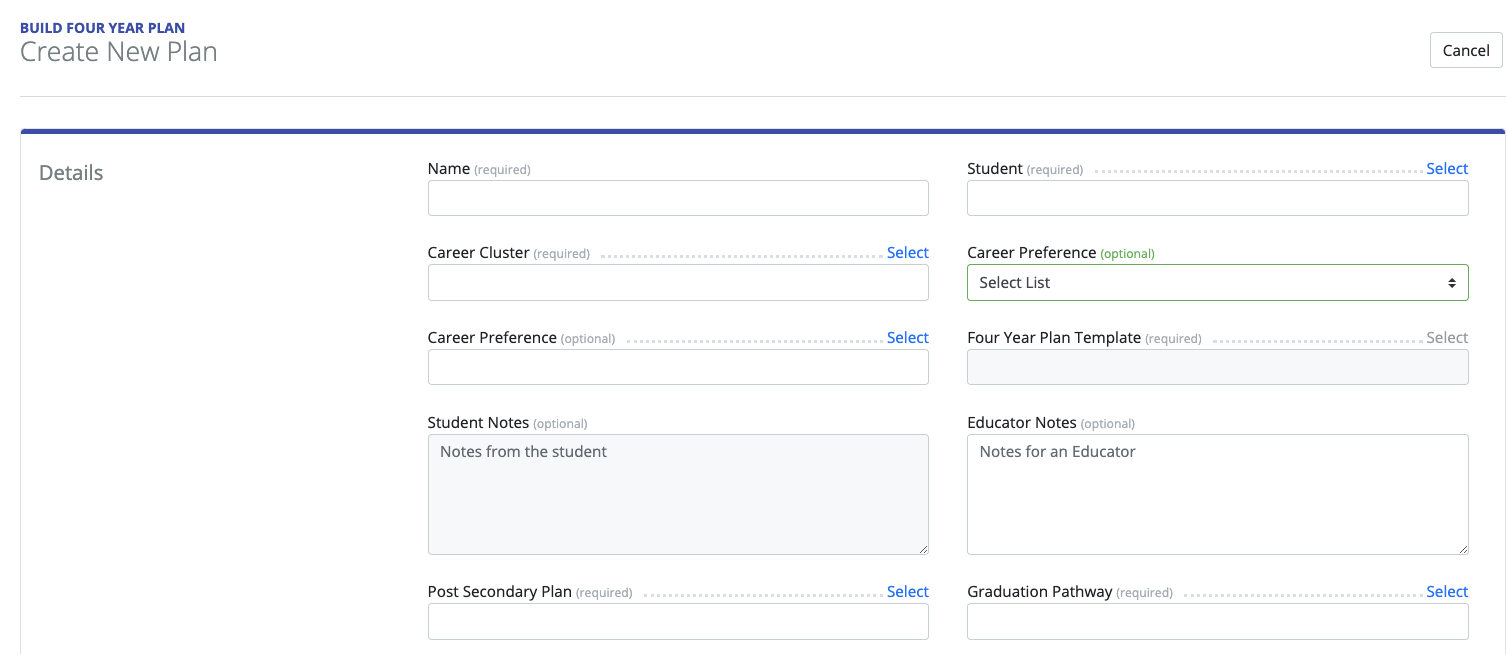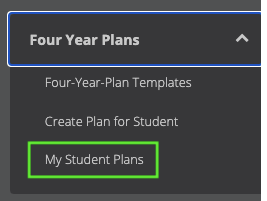 My Student Plans
If Educators would like to see all of the plans they have created, or all of the plans their students have created, they will go to "My Student Plans." Here educators can search for a specific plan either by the name of the plan or the name of the student. Clicking on the row gear icon will allow the Educator to either Print the Plan, Edit the details and courses, make the plan the students Primary Plan, or delete the entire plan.
(Primary Plan: Students most "serious" plan, or the plan that is used for Course Requests.)