High School and Beyond Release 6/25/21Notes
Resolved Bugs:
Multiple bugs regarding the resumes section have been fixed including: placing resumes in the correct order, correcting sections that would not populate correctly, deleting duplicate resumes, etc.
Users are now able to download resumes as Word Docx to allow the user to edit the document more easily.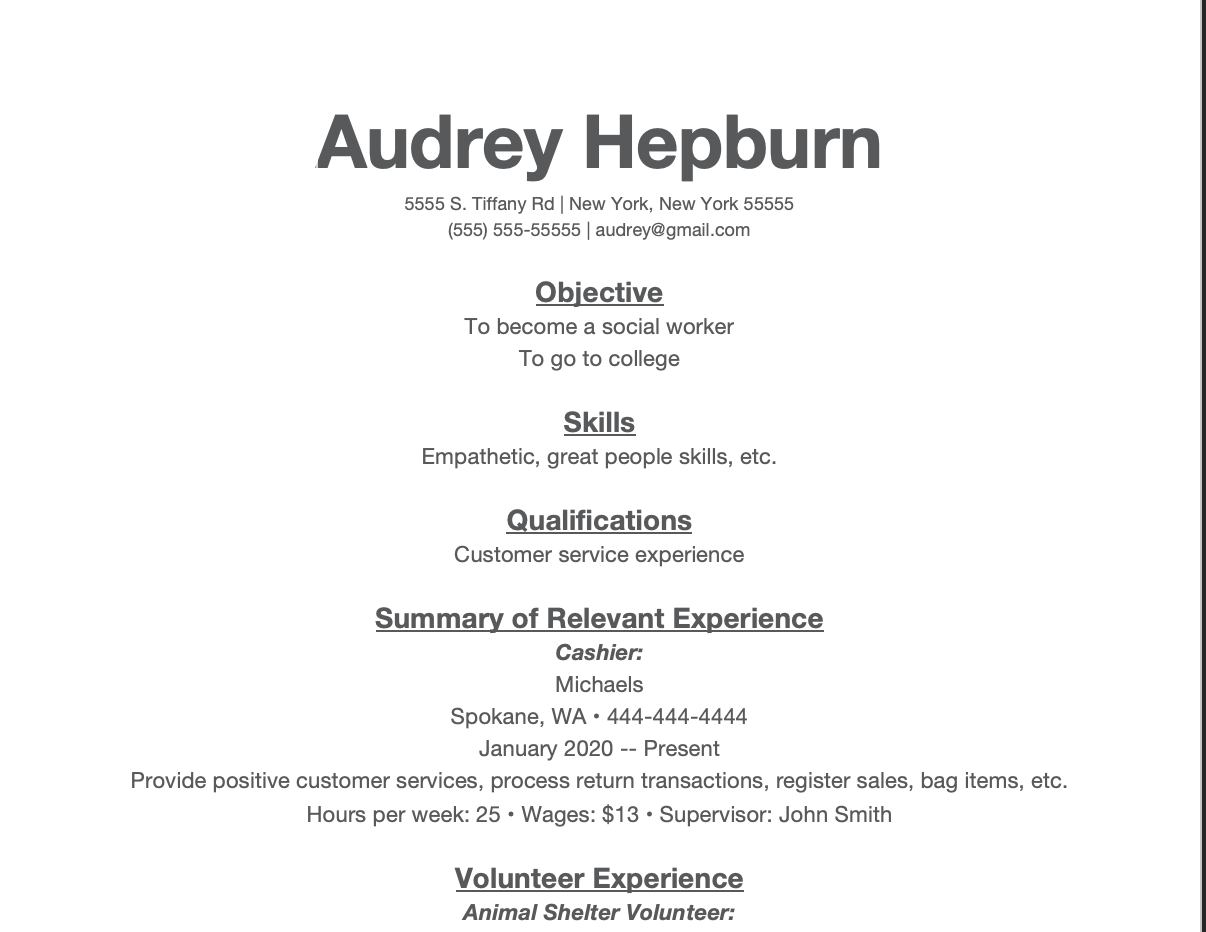 The Objective section in Resume #3 now lists each objective with bullet points.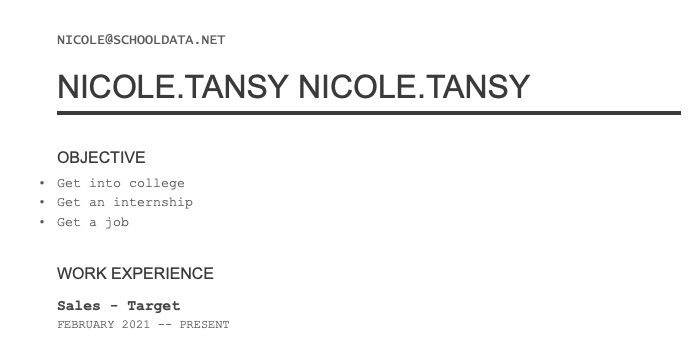 The Survey Answer box is now back aligned to the center.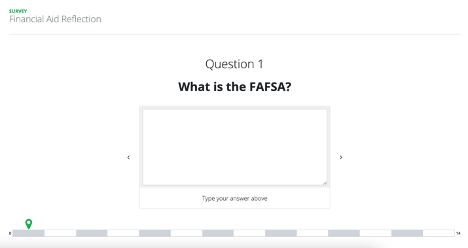 When pulling student data from Data Tables, users can opt to either include or exclude students in the Data Table.


Users can now download a resume that was previously created and uploaded into our system using one of our template options.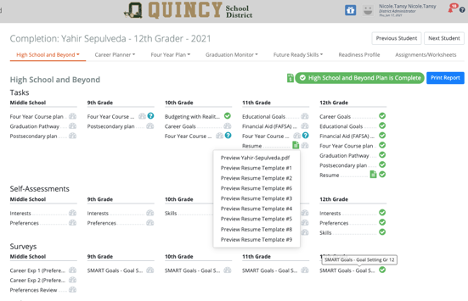 Enhancements:
Students are now able to compare multiple schools to each other to see the difference in tuition, school setting, school size, etc.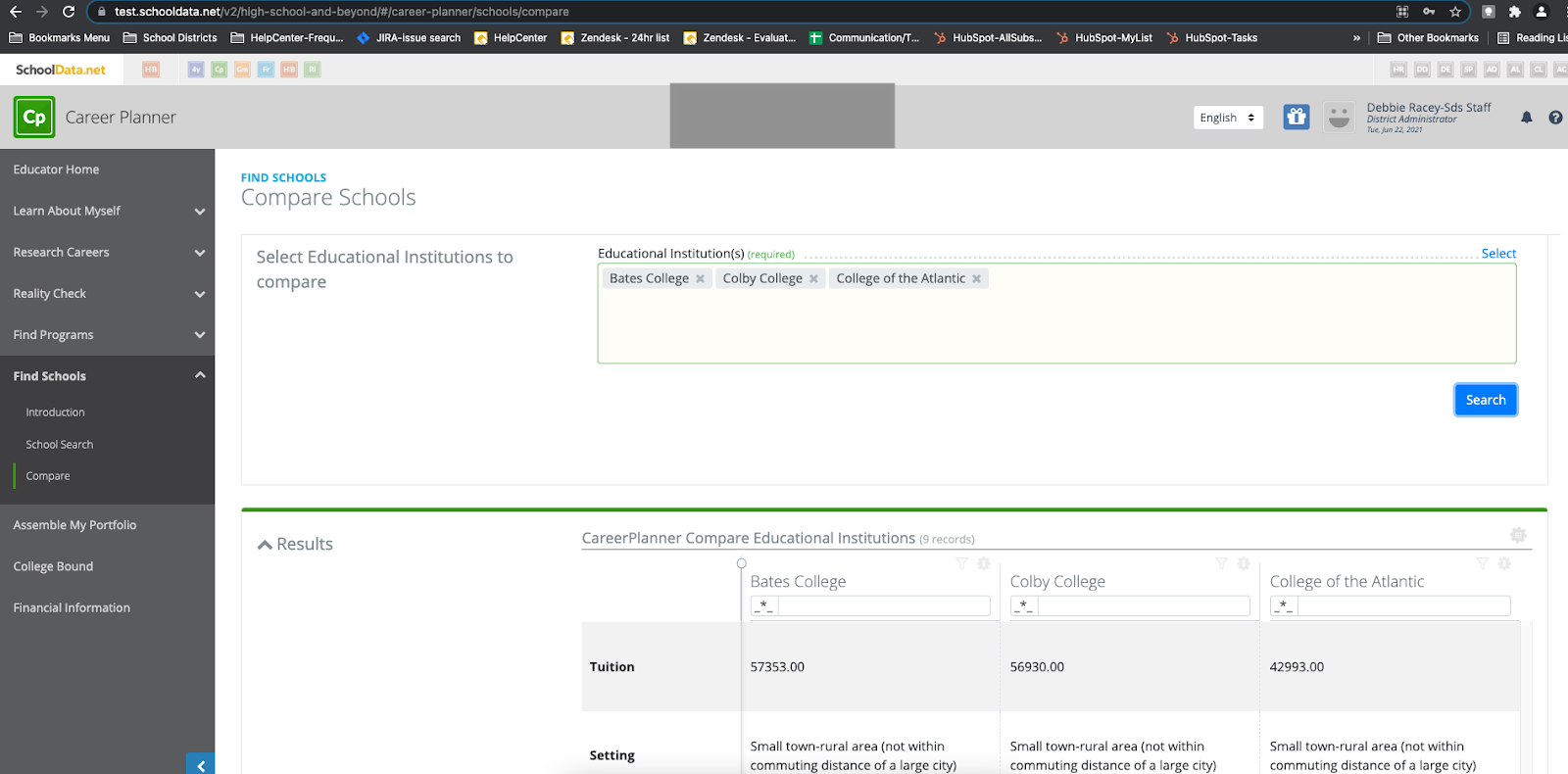 More instructions have been added for Students to Heart/Save Schools they are interested in.

More instructions have been added for Students to Heart/Save Programs they are interested in.

More instructions have been added for Studenst to Heart/Save Careers they are interested in.

Educators can now reverse a completed/revisions requested item by selecting "Clear Mark".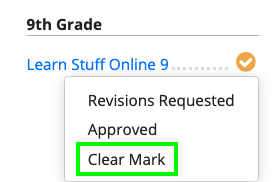 A disclaimer has been added to the Student's Four Year Plan to inform them that to see changes in the Graduation Monitor Tally Bar at the top of their plan, they will need to edit their Primary Four Year Plan.

When Educators/Students click on the blue hyperlink of a Course Code in Four Year Plans, all of the information for the course will appear. Before the only information displayed was the Course Name and Narrative. However, now the pop up displays information such as: grade levels, credit amount, school, etc.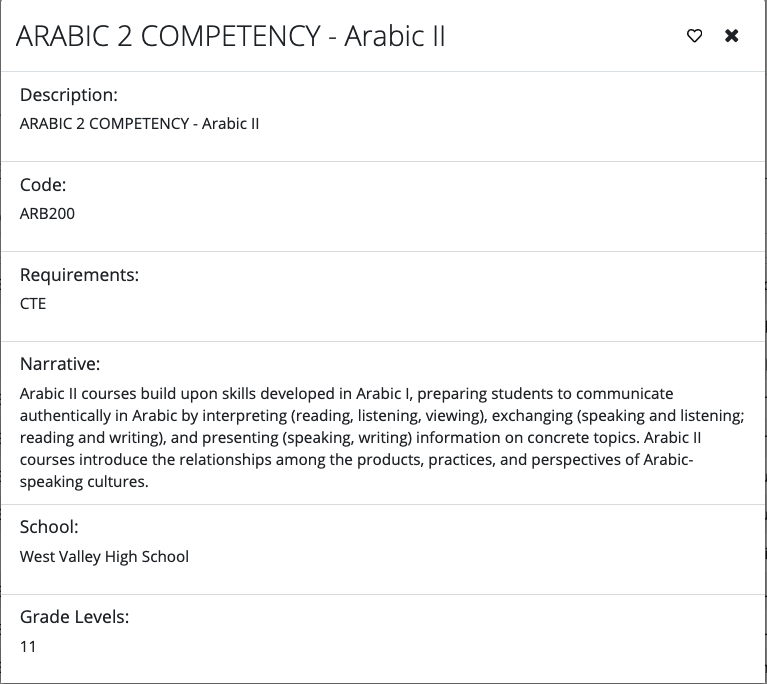 While in Career Planner, when a user completes the Skills Self Assessment and they review their results, users are now able to click on the results to see the Careers and Career Clusters.

Release notes - High School & Beyond - Version All_Applications_Summer_Release
New Feature
HSB-344 Add "Clear Mark" Entry on HSB Task Page
HSB-341 Add Documentation Regarding Students Meeting LDA Standard
HSB-59 R01.8: Academic Supports
HSB-56 HLR05 --- System must allow for the portability between platforms so that students moving between school districts are able to easily transfer their high school and beyond plan plans
HSB-53 R01.9 --- Include an Audit Trail for all revisions made by the student
HSB-51 R01.8.1 --- Chosen strategy, timeline and result (same Business Rules 6A and 6B)
CP-451 Add School Compare to Career Planner
CP-367 Allow setup of survey to display similar to Classroom taker
FYP-511 Request to Select New Template on FYP
GM-98 Hierarchy of what Grad Req's State Course Codes Fulfill
Improvement
HSB-345 Update a column display on HSB Task Completion data table
HSB-336 Mukilteo Spotlighting Students Career Planner Portfolio Missing File Upload
HSB-334 Ability for Surveys to Auto Complete the HSB Task Page
HSB-310 Update to "Content Category" for Application specification
HSB-227 User unable to view page because of District Authentication Type
CP-507 Add Text for Heart/Saving SCHOOLS
CP-506 Add Text for Heart/Saving PROGRAMS
CP-505 Add Text for Heart/Saving CAREERS
CP-486 Skills Survey to include hyperlinked career options
CP-291 Allow option to download Resumes to be downloaded as Word Docs
CP-100 Support "Fill in the Blank Question" Types in Career Planner custom Assessments
FYP-595 Typo in FYP Add/Edit Course Modal
FYP-592 All Course View Include Narrative Column By Default
FYP-590 Include All Course Information in Course Popup
FYP-589 Four Year Plan Detail Page Marking Selections as Required
FYP-517 Add disclaimer on Grad Monitor tally bar about Primary Plan
FYP-510 Provide more information on the Grad Tracker Requirement "WH"
FYP-479 Allow student to select more that one Graduation Pathway or provide a notes box
FYP-406 Print individual students' four year plans on fewer pages
FYP-340 Resurface video ribbon in new, non-obstructive location
GM-32 Grad Monitor Display Failed (F) & Incomplete (I) Courses
Bug
HSB-346 Four Year Plan Summary percentage does not correlate with Four Year Plan
HSB-343 Skill percentage in HSB Task Completion is different when looking in the student's Career Planner Portfolio
HSB-342 Some HSB Survey's not opening
HSB-340 10th grade is not showing up for some students on 4 Year Planner in H&B
HSB-337 user's Career goals and educational goals cannot be filled
HSB-333 Student Completion Report deadletters
CP-503 Skill/Preferences surveys not working
CP-497 Career Planner Survey Answer Box Aligned to the Left
CP-496 Students not appearing in Completion page
CP-494 Unable to Add Link to Students Career Planner Portfolio
CP-490 Resume Template Fixes
CP-484 Files uploaded in Educational Goals not added to Total on Assemble My Portfolio
CP-482 Resume Templates aren't displaying correctly
CP-458 Extra Commas at The End of Activities in Resume Builder
CP-303 Allow Students to Download Resume from Dashboard App
FYP-594 Dual Credit Graduation pathway not saving properly (HSB View)
FYP-593 Dual Credit Graduation pathway not saving properly.
FYP-577 Unable to Change FYP Name
FYP-573 Can't edit student plan
FYP-562 Unable to View Student Current High School Courses
FYP-547 Quick Filter Form Filtering By Letter Versus Subject
FYP-546 Dropped Course showing in 4 year Plan
FYP-538 5th Year Senior FYP Not Showing in Data Table Course Export
FYP-527 Math Course 1 Credit in FYP but .25 in GM
FYP-522 Transfer student credit page not filled in and 4YP is not checked marked as complete in High School Beyond Completion Report
FYP-520 Student's Four Year Plan is complete but H&B Completion Report shows that it is not complete
FYP-497 remove "Launch Survey" for Mukilteo
FYP-484 Requirements Column does not filter for E
FYP-462 Edit form has a field blocking some of the edit screen
GM-137 Graduation Details Missing
GM-136 CTE Course Not Filling "Planned" Column in Graduation Monitor
GM-100 Mukilteo WH Course Appearing 3 times
GM-90 Courses that are marked for the CTE (Career and Technical Education Credit) bucket, they are in the 'Elective Credit' bucket instead.
GM-39 Grad Monitor Not Displaying All 2020 students in Venn Diagram
Configuration
HSB-338 Add a Withdrawn Student exclusion option
HSB-335 Remove Financial Aid Survey from HSB OSPI Data Table for Mukilteo
HSB-297 Ability to have Miscellaneous courses Count Towards Other Grad Reqs
CP-502 Checking Financial Aid Banner Auto Completed in HSB Task Page
CP-501 Add bullets to Objective Section in Resume #3
CP-499 Please Add Submit button at the End of Surverys
CP-498 Portfolio Early Activation
CP-481 Activities Section no Longer Displaying Correctly
CP-475 Resume: Honors Award date adding date for the future instead of the past
CP-470 Not all Careers have pictures
FYP-597 Student FYP Career Preference doesn't default to career selection when viewing the plan.
FYP-580 Four Year Plans Improvements
FYP-569 Increase size of Notes text box
FYP-526 Expand bars to be more easily viewed.
GM-126 Historical Pull for Qunicy
Task
HSB-339 Student unable to log in
HSB-331 Add Student Name to all pages of the High School and Beyond Completion Report
HSB-317 Request to Change "At Risk" Language
CP-504 Please Replace "Update Contact Survey" for Mukilteo
CP-495 Everett Community College would like a note put on a couple of pages in Career Planner
CP-443 Wage data is missing for careers with more than one SOC code
CP-57 Add Military Specific Occupations to Career Planner (in separate Military section)
FYP-591 Possibly Remove the "Financial Aid Reflection"
FYP-572 Quincy FYP Template Options Not Displaying Automatically
FYP-571 Discussion of Pulling Qmlativ Course Requests into FYP
FYP-560 Four Year Plans Displaying Only 11th Gr Running Start Courses
FYP-537 Apply same changes made to a district to all districts on the Graduation Pathway selector
FYP-485 Mukilteo FYP Missing Credits
FYP-481 Mukilteo Student FYP Incorrectly Displaying Credits
GM-135 CTE Logic for Centralia
GM-119 Historical course pull for Richland
GM-112 Historical course pull for Grand Coulee
GM-97 Course Counting for Elective when SS Req Still Needed Credits
GM-96 Evergreen Historical Pull
GM-92 CTE Course logic
GM-91 Pullman Student Missing Scheduled Courses in GM
GM-72 Credits displayed in two areas are conflicting and missing credits
GM-71 Snoq Valley PE Waiver for 0 Credits
GM-57 Tumwater Historic Grade Pull from 15/16
GM-56 FYPlanned Courses Not Appearing in Graduation Monitor
GM-28 Link up Graduation Status/Progress Towards Graduation report
Sub-task
CP-514 Cleanup Resume Template #8 xslt
CP-513 Cleanup Resume Template #6 xslt
CP-512 Cleanup Resume Template #5 xslt
CP-511 Cleanup Resume Template #4 xslt
CP-510 Cleanup Resume Template #3 xslt
CP-509 Cleanup Resume Template #2 xslt
CP-508 Cleanup Resume Template #1 xslt