ALE Application: Setting Student "Alerts"
In the ALE Application, student "Alerts" can be set for reminders such as language interpretation needs, immunizations violations, restraining orders, FERPA permissions, etc. These "Alerts'' are entered in the Secretary role, but will show on the Manage Attendance interface for any staff taking attendance.
From the Secretary role's left hand navigation menu, under "Manage," select "Student Alerts." Click the "Add Student Alert" button in the upper right hand corner.

Select the student's name and type in a message to describe the alert, then flip the "Active" status to "Yes" or "No." Be sure to click "Validate" once these steps are complete. Please note whatever is entered into the message box is exactly what will display to the staff member taking attendance.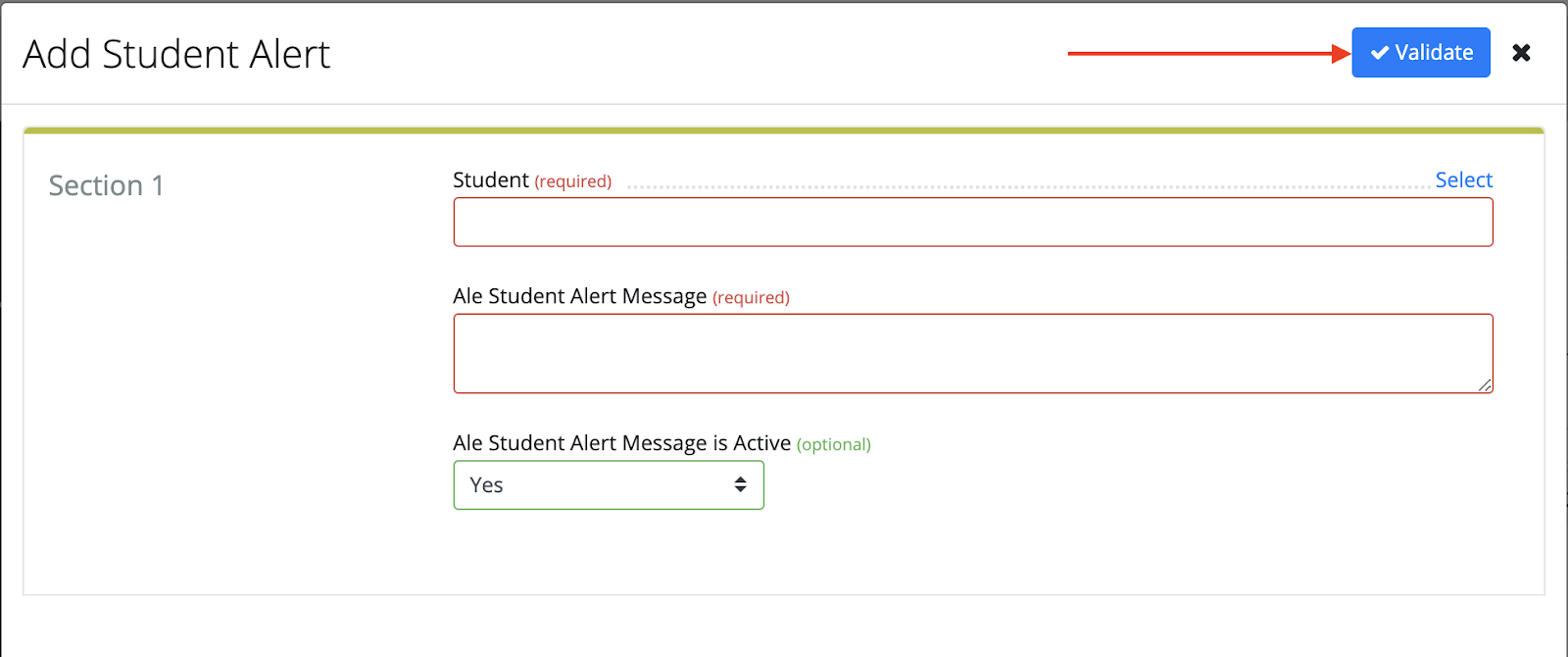 These student alerts can be managed using the corresponding row action gear by selecting "Edit" or "Delete." Changing "Ale Student Alert Message is Active" to "no" will retain the alert in the table but no longer display it.

These alerts are surfaced in the Manage Attendance interface for any staff taking class attendance.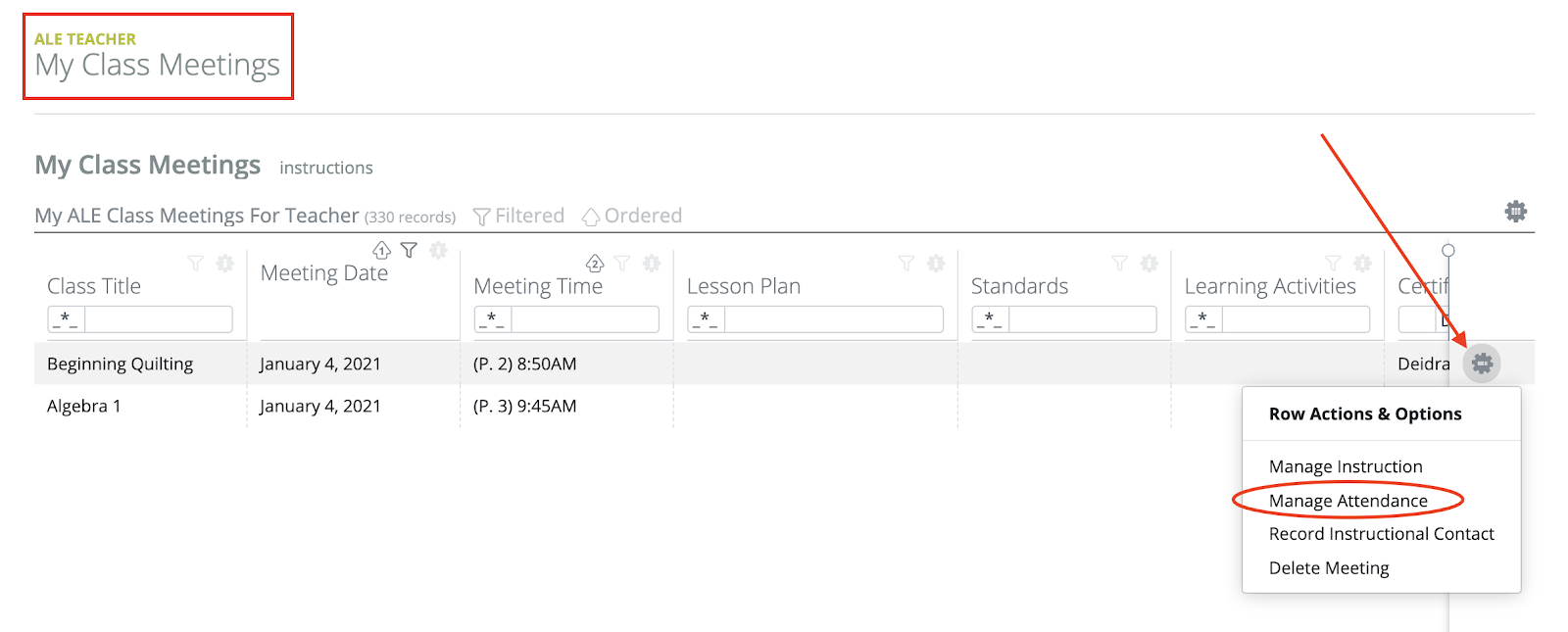 ---
If an alert is set for a student, a cheddar triangle icon will appear in the "Student Alert" column of the "Record Attendance" table for the class.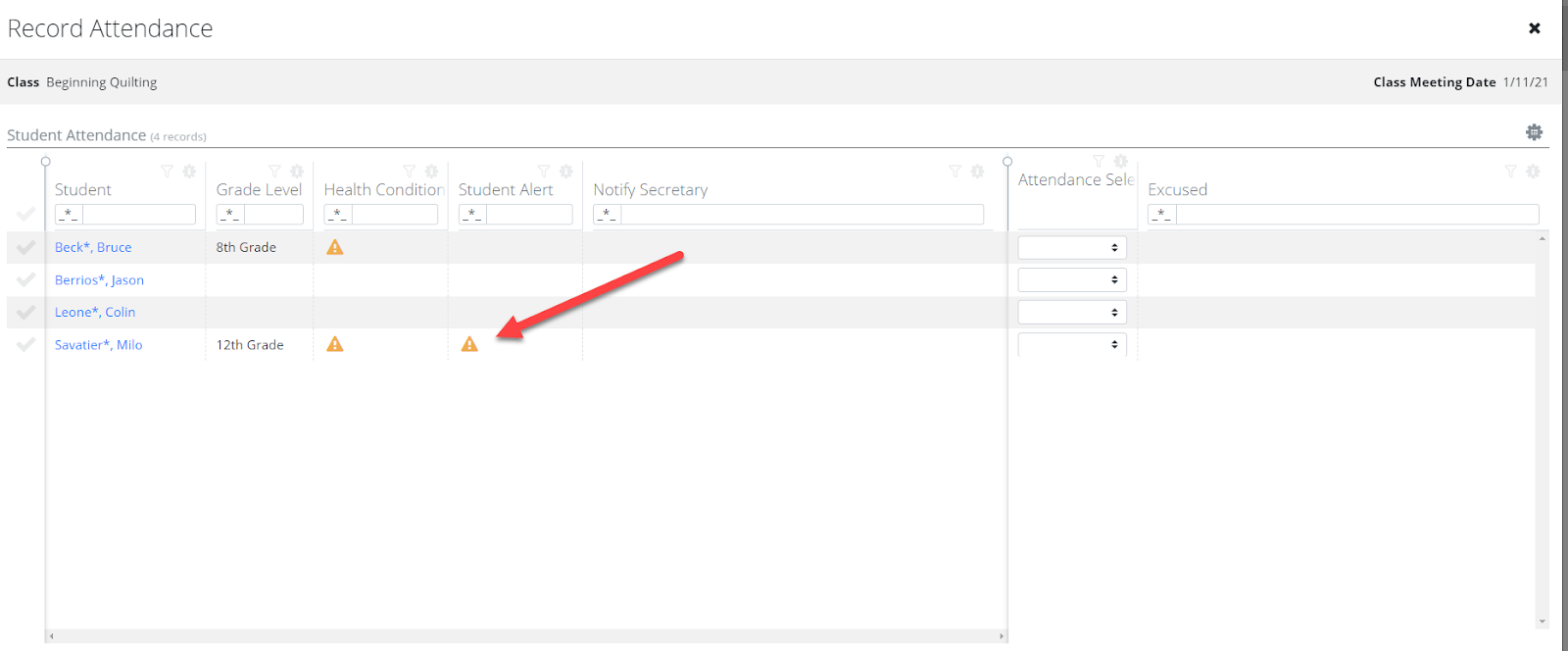 To view the alert, the user can click on the cheddar triangle icon.