ALE Application: Record Missed Weekly Contact
with "Valid Justification"
Beginning March 1, 2021, ALE programs are required to implement a new set of practices for monitoring students who are truant. In the ALE Application, missed weekly contacts can be recorded with "valid justification" for truancy reporting purposes. "Valid justification" means any reason as determined by the school district or charter school board policy for which a student may miss the contact requirements of WAC 392-550-025 for the purpose of truancy pursuant to WAC 392-550-040.
From either the Certificated Teacher or Secretary role's left hand navigation menu, under "Monitor," select "Monitor Weekly Contact."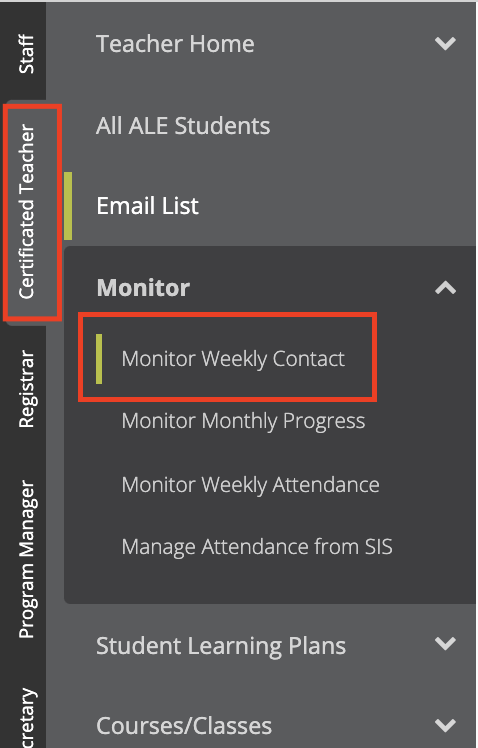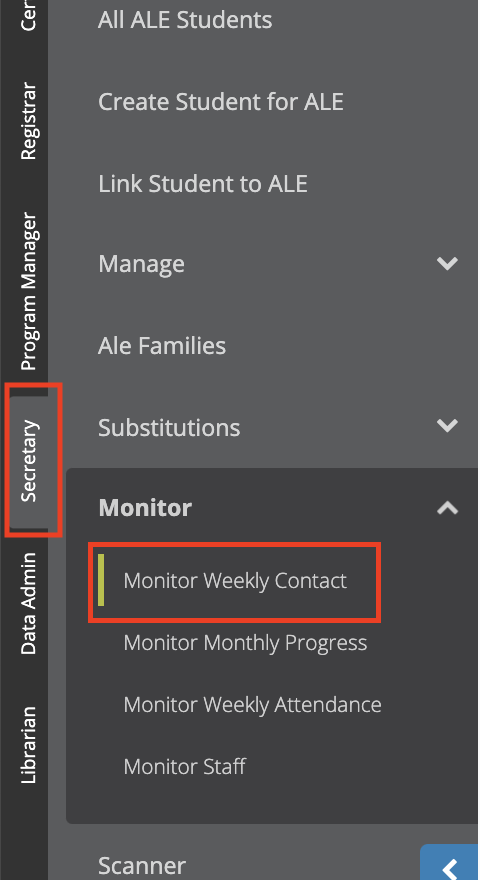 Click on the cheddar triangle for the week in which the student missed weekly contact.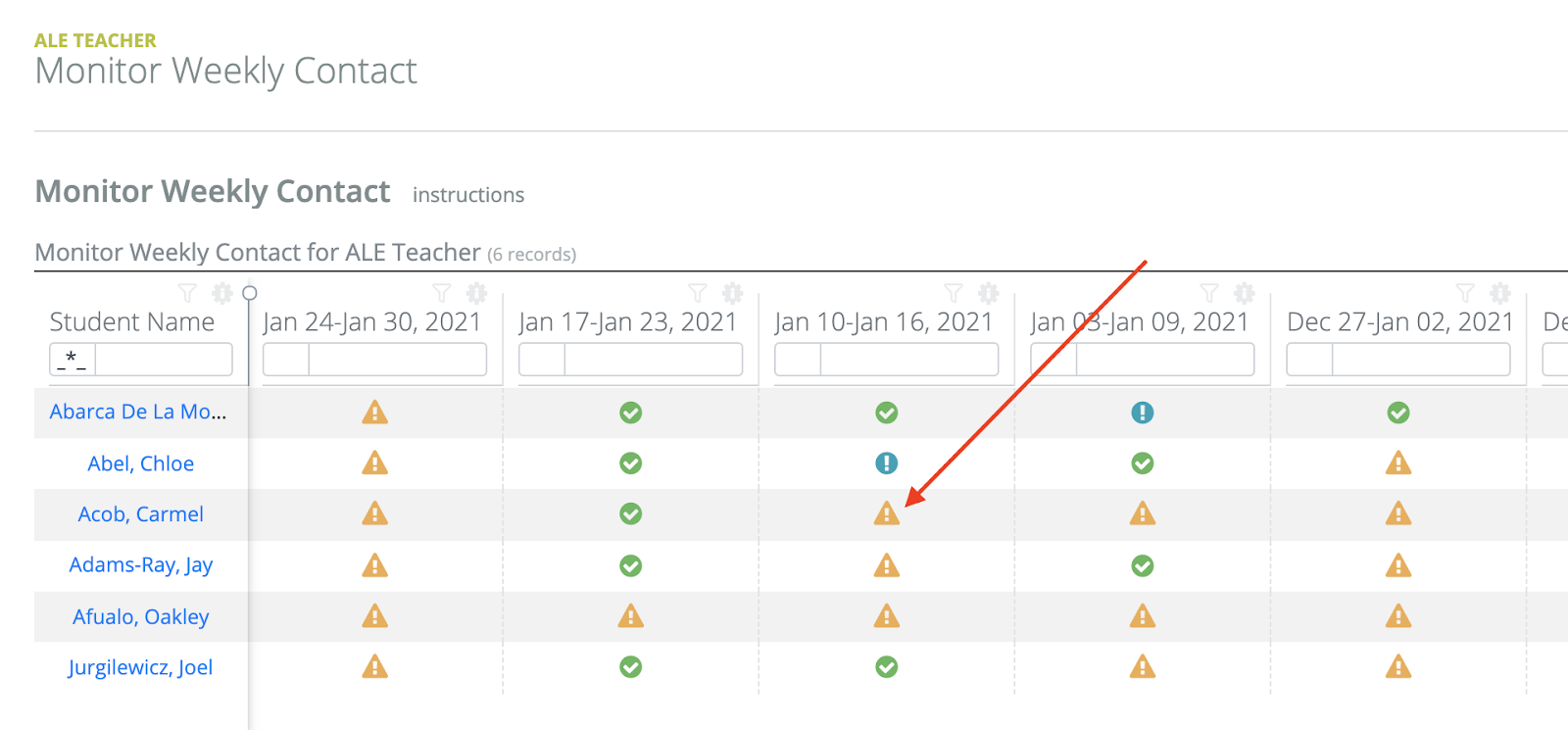 For the certificated teacher, two choices will be available - either "Add weekly contact" or "Add missed contact with valid justification." For our purposes, we will choose the latter.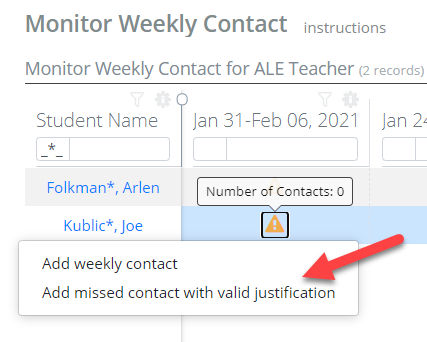 For the secretary, clicking the cheddar triangle will skip this step and go directly to the form to record a missed contact with valid justification.
Type in the "valid justification" for the student's missed contact and click "Save."

The cheddar triangle will then become a blue exclamation point, indicating that the student's missed weekly contact has a "valid justification" recorded. This does not create a weekly contact record, and the unique icons can help you quickly identify students who have missed one or more weekly contacts.