Application Navigation
When inside a SchoolData.net application, you can navigate to any of our other application. The icons associated with each application appear in the navigation bar (or bundle selector) at the top of the application.

On the left side of the bundle selector, just above the application name, you'll find the icon for the SchoolData.net bundle of applications you are currently in; next you'll see application icons for all the applications in the bundle.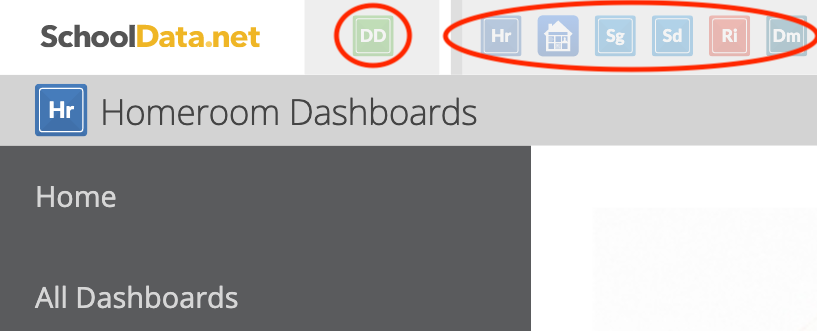 For instance, if you are in the Homeroom Dashboards application, you'll see the icon for the Dashboards and Distributions bundle, then application icons for Homeroom Dashboards, Homeroom Classic, Student Group Manager, Student Data Grids, Risk Indicators and Distribution Manager, which are all the applications in the Dashboards and Distributions bundle.
Bundle Navigation
To navigate to an application in a different bundle, you'll need to look to the right side of the bundle selector for the list of icons for all other SchoolData.net bundles of applications.

Depending upon which application you are currently in, those may include:
Human Resources

High School and Beyond

Dashboards and Distributions

Data Extracts

Student Plans

Admin

Alternate Learning

Classroom

Attendance Compliance
If you hover over a bundle icon, it will show you a list of applications in that bundle, along with a description and a 'Learn More >>' link that will open the application in another browser tab.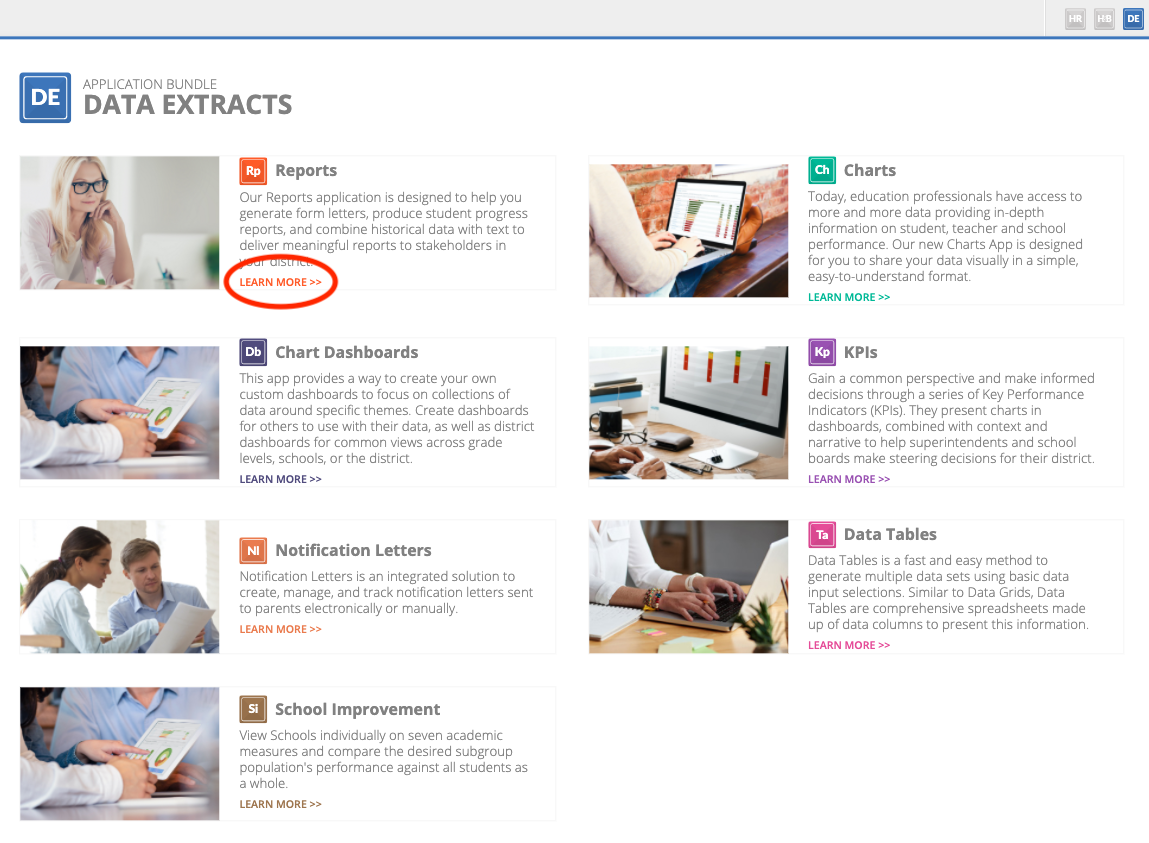 If your district currently subscribes to the application it will be available for use. If not, you'll see some information about the application and directions on how to request a demonstration.
For a full list of our application bundles, their applications, and the icons associated with them, visit our website at SchoolData.net.