When a student leaves your program, you can "Conclude" the Student Learning Plan in one easy step. When an "exit date" is indicated in your Student Information System for a student, this date will be automatically applied as the "End Date" for that student's Student Learning Plan. No other changes will be made to the plan automatically.
The "Conclude" action will:
Set the Subject/Course records on that SLP to withdrawn and match the end date migrating from the SIS

Hide student on all attendance interfaces, for days that are outside the SLP start and end date

Delete any weekly-contact-requirement records in the future

Delete monthly progress records in the future

Remove the student from any enrolled classes and free up a "seat" in that class
This action can be taken on the Certificated Teacher, Registrar, or Secretary Role(s).
As a Certificated Teacher, click on "Student Learning Plans," then "My Student Learning Plans."
This list will automatically be filtered to only show students who are currently active. So, if this is a student who has withdrawn prior to today, you might need to remove the filter so that you can search for that specific student. The end date will automatically update based on the withdrawal date being migrated from your Student Information System.
---
As a Secretary or Registrar, click on "Manage," then "Conclude Student Learning Plan."
This table will list any students with an exit date prior to today's date. Once you have located the student for whom you would like to "conclude" their Student Learning Plan, use the row action gear icon at the far right to choose "Conclude"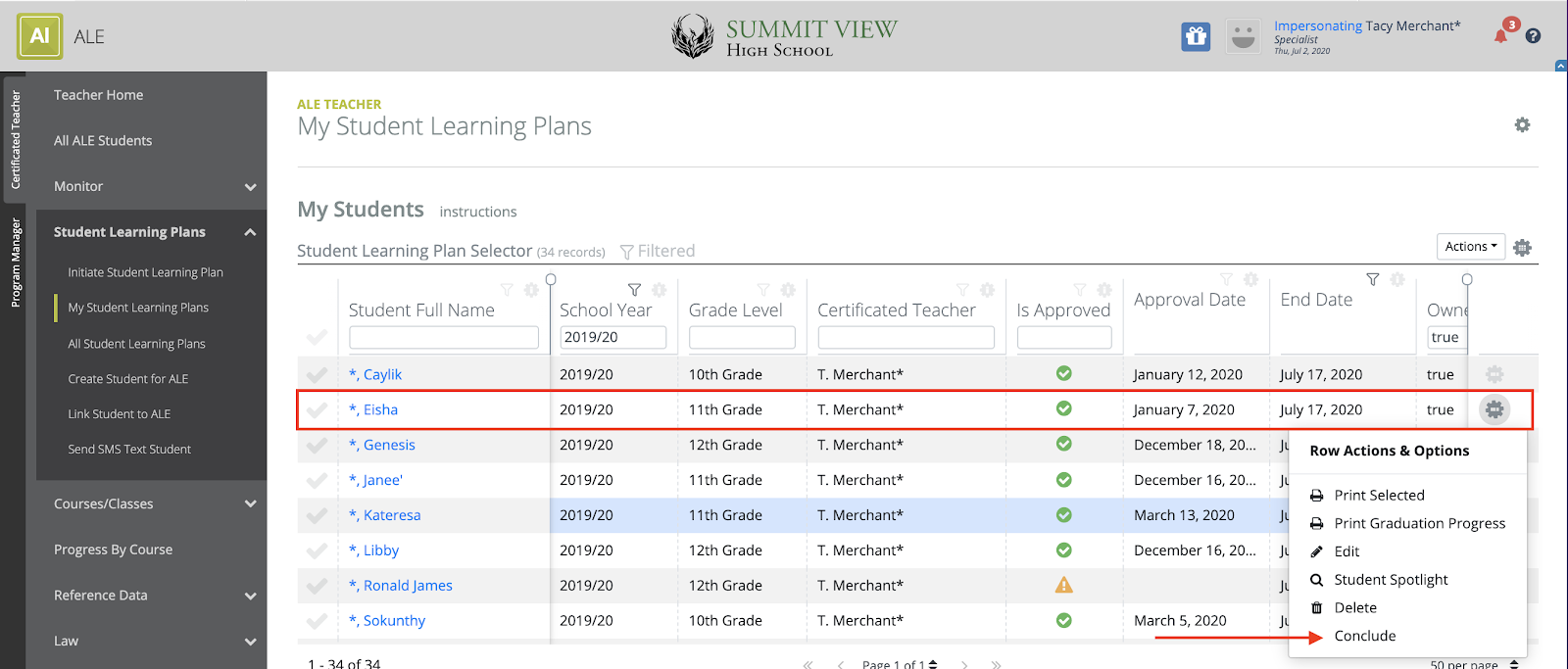 It will ask you if you really want to complete this action, as it is irreversible:

All enrollment, attendance, weekly contact and monthly progress records are retained for future reference.