From the Certificated Teacher role, users can retrieve email addresses associated with parents and/or students. Click on "Email List" from the left hand navigation menu, choose from the following selections:
Student Email Address

Parent Email Address

Source
Class

Grade Level

SLP Certificated Teacher

Program

Student Group
Then select from the corresponding modal (pop-up):

If "Student Group" is the chosen "Source," then the selections have many options: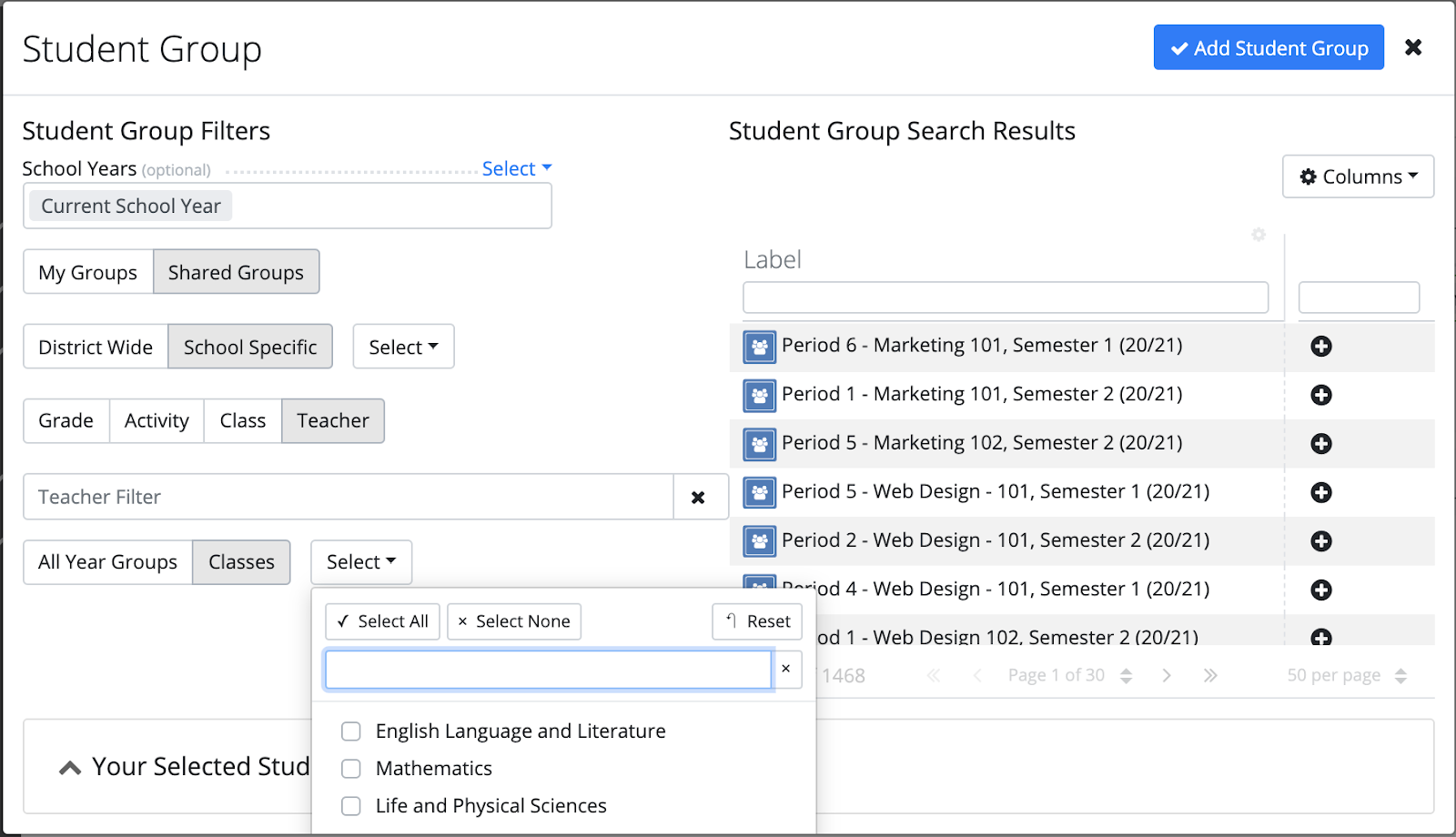 The selected "Label" will appear in the bottom of the window under "Your Selected Student Group:"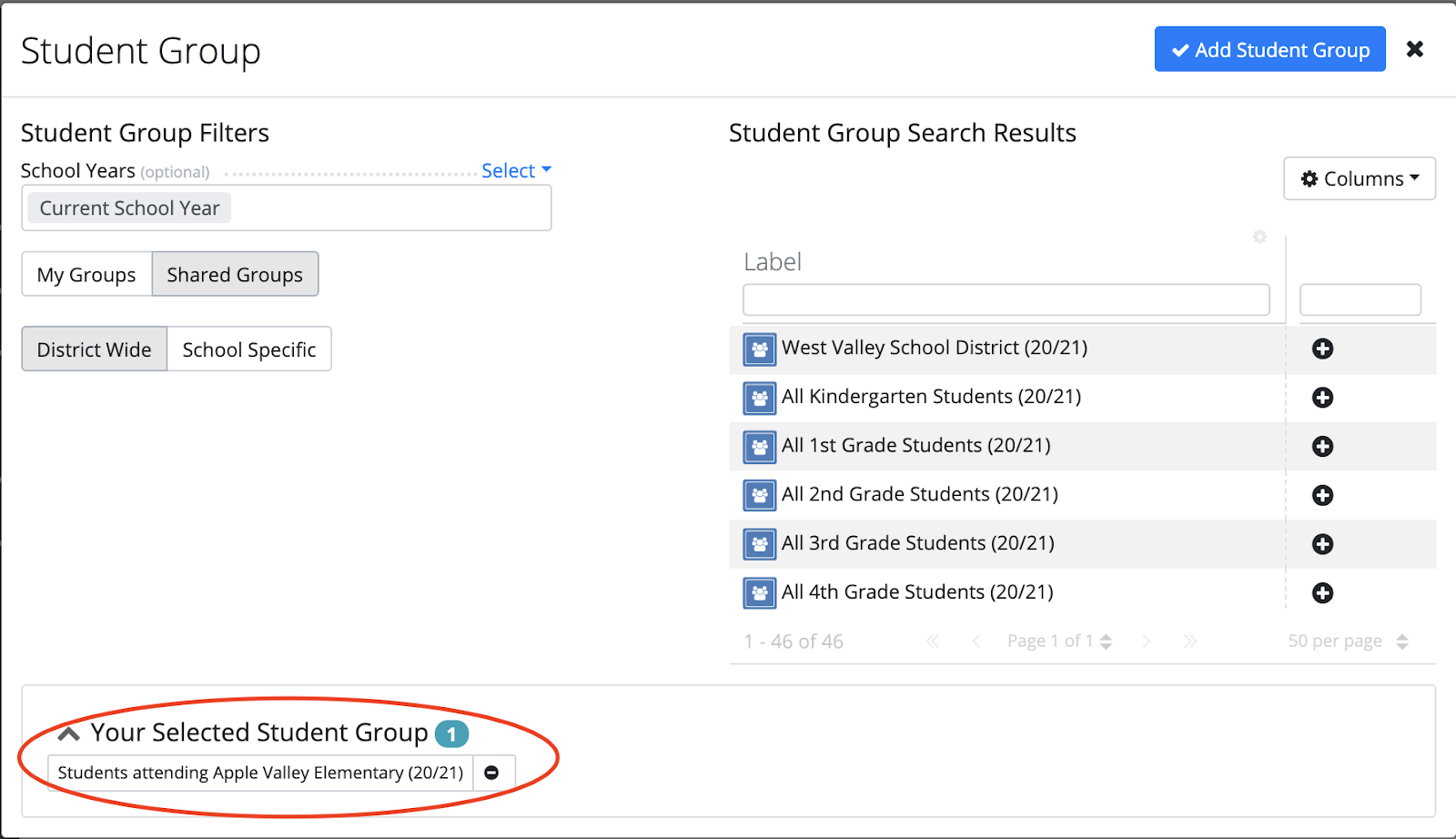 Once you have made all your selections, click on "Get Emails" to generate the email list below. These email addresses can be copied and pasted into your email service provider of choice. Parents and/or students with no email addresses listed will be shown in the "Users without email address" box.