Each month, after a determination of Monthly Progress has been made, several tools have been developed to help programs monitor completion of this task and communication of progress to both parents and students.
Sharing with Parents
Once a determination of monthly progress has been made, parents can no longer make edits to the "parent input" box, which becomes read only. Also at this time, a checkbox is surfaced where parents can indicate that they have received the progress determination and an additional text box becomes available where comments can be recorded.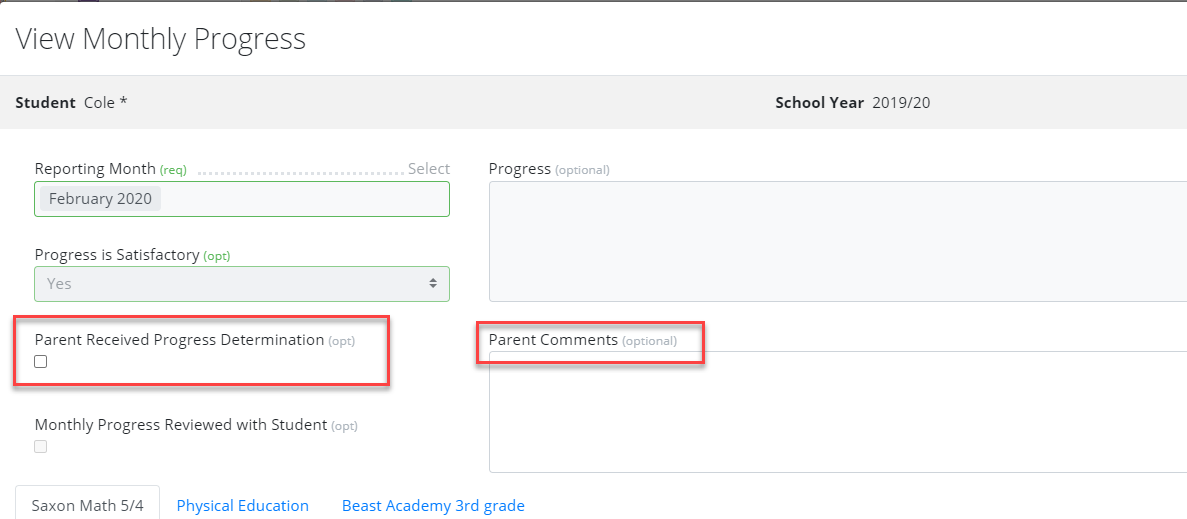 Sharing with Students
Once a determination of progress has been made, a checkbox also appears that can only be edited by the Certificated Teacher that indicates "Monthly Progress Reviewed with Student" For programs who meet with each student to review monthly progress, this tool allows them to track and document this task.

Monitoring
Via the "Monitor Monthly Progress" page, optional columns can be displayed to surface the data recorded above. Using the "Data Table Actions & Options" gear at the far right, in the "Columns/Properties" section, choose the month and which columns you would like displayed. Click the blue check marks to add columns.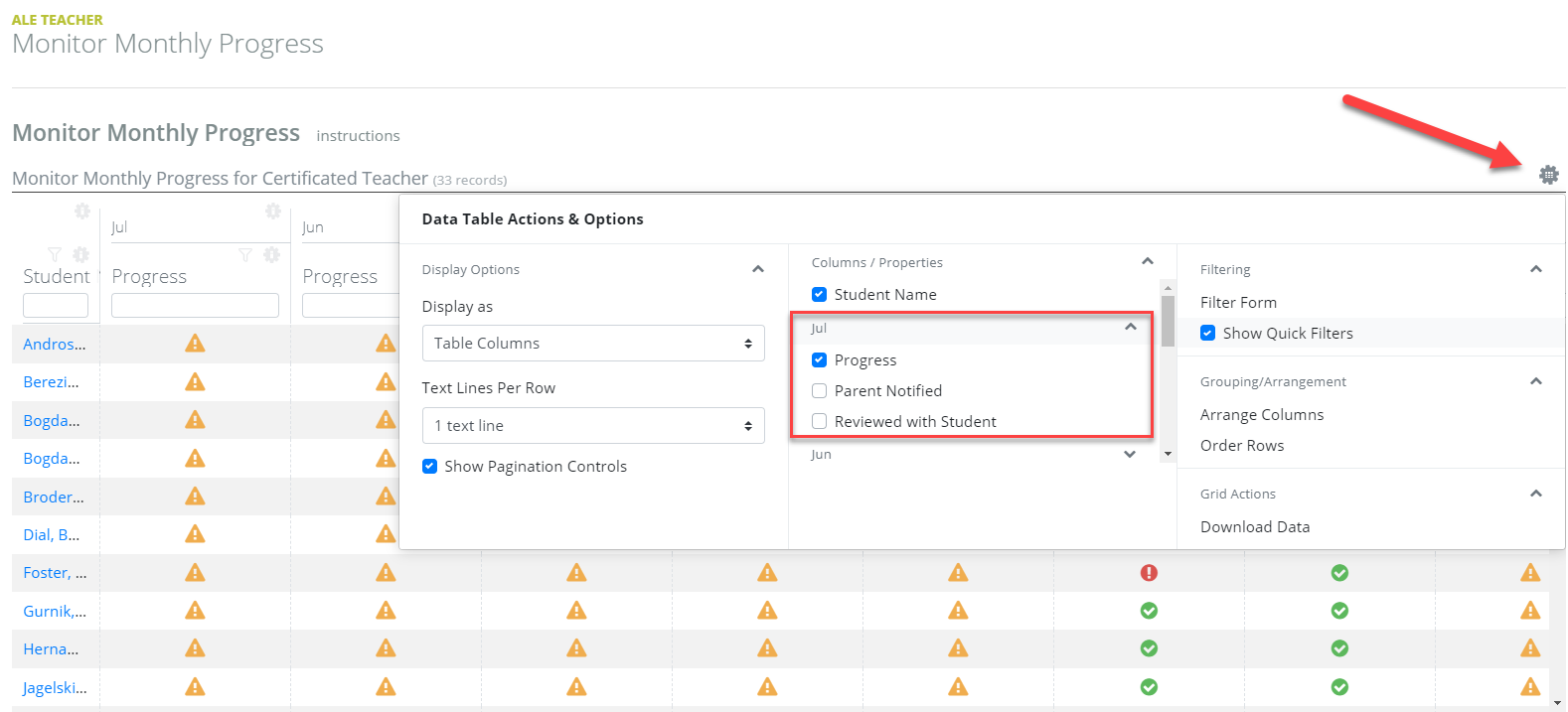 These additional columns will display yes/no to indicate whether progress was acknowledged by the parent and/or shared with the student.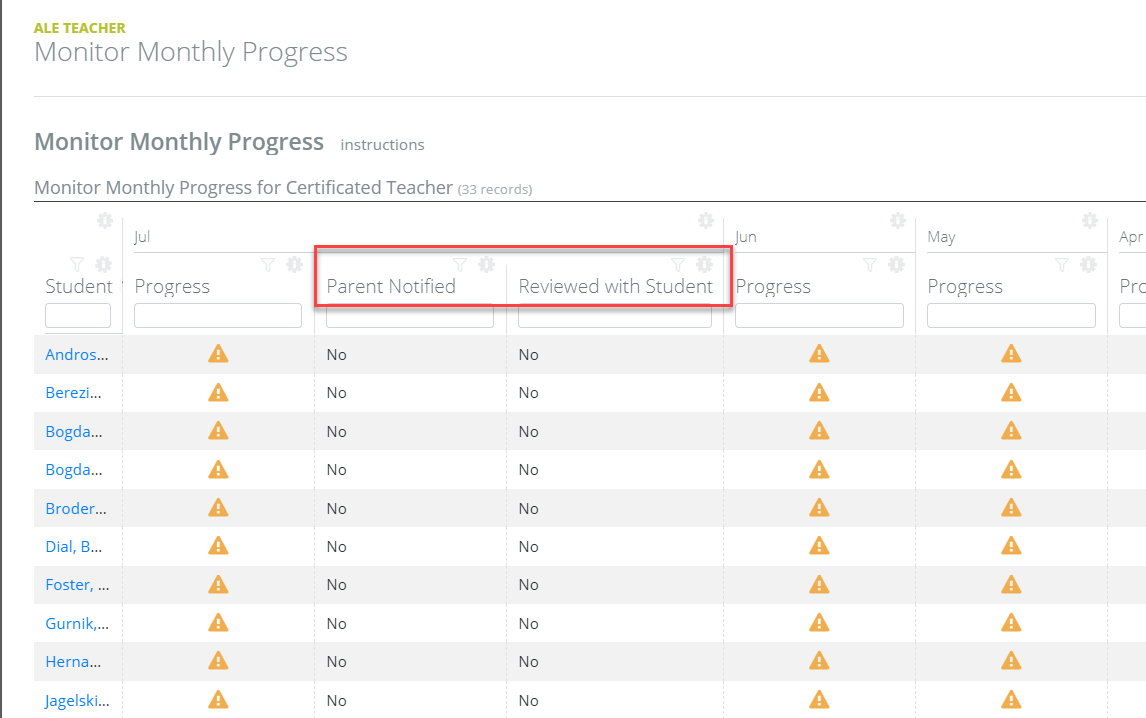 Filters are available on each column to further narrow down the results.
In addition, the data in this table can be downloaded via the Data Tables Actions & Options menu and manipulated further in Excel.