Quick Links
**Note: This page is only for educators in non-SSO (Single Sign On) districts. If your students use SSO to sign in (Google, HelloID, ClassLink, etc.), contact your district tech department for help with student accounts.**
The Student Management page allows educators to manage student accounts by looking up usernames, activating students, unlocking accounts, resetting student passwords, and deactivating students.
To begin, log into https://[DISTRICT].schooldata.net/v2/high-school-and-beyond/#/educator
Click on Student Completion >>Student Management in the left navigation screen.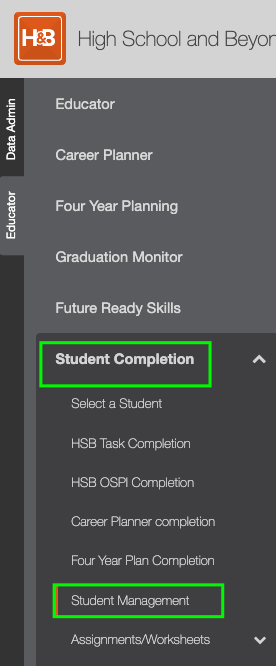 Click Configure Student Groups.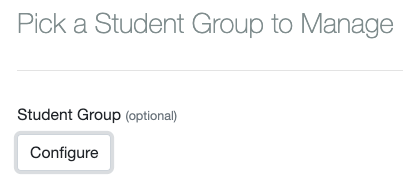 In My Groups, you will see any classes assigned to you OR groups created for your use. Click Shared Groups to see groups for a whole school or grade level. Toggle to School Specific, from District Wide, to select just your school. Click the + icon for the desired group.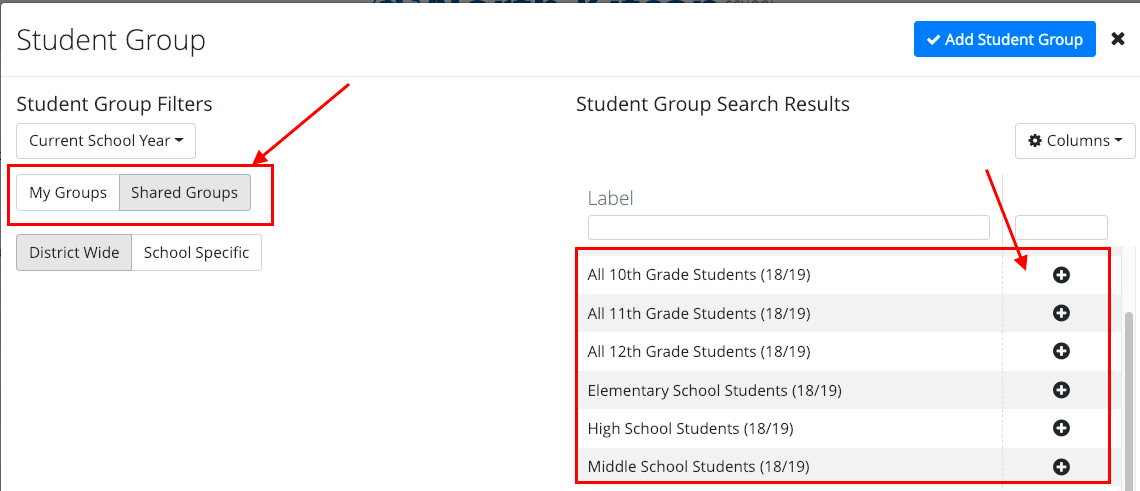 Looking Up Student Usernames (Back to Quick Links)
This page will help you find your students' usernames for them. NOTE: For non-single sign-on (SSO) districts, students can not log in until their accounts are activated.
Type all or part of the student's name in the filter box. The student's username will be in the Username Column.

If the student has no username, this means they have not been activated yet and cannot log on. Either activate the student or contact your district representative for help.
Activating Students (Back to Quick Links)
If you plan to activate only certain students, use the filter boxes to search student names. Click the check button next to the student(s) you want to activate.

If you plan to activate all students in the group, click the top check button.

Click the Actions Gear button at the top right corner of the screen, then click Activate.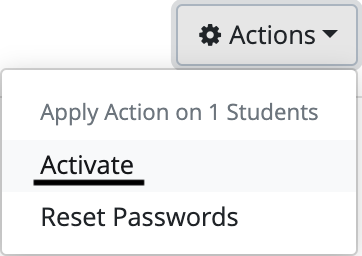 Unlocking Student Accounts (Back to Quick Links)
Toggle the "Is Locked" header to "Locked" to pull up all students with locked accounts.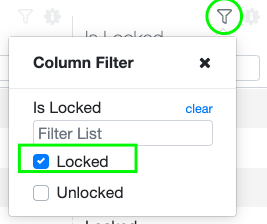 >>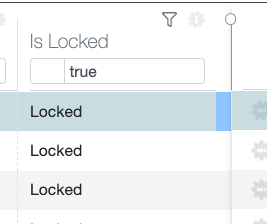 Make sure the student is activated. If there is no username visible, activate the student's account.
To unlock a student click the Action gear icon, then click "Manage Students." Uncheck the "Is Locked" check box. Updating the student's password is a good idea. Click Update to save.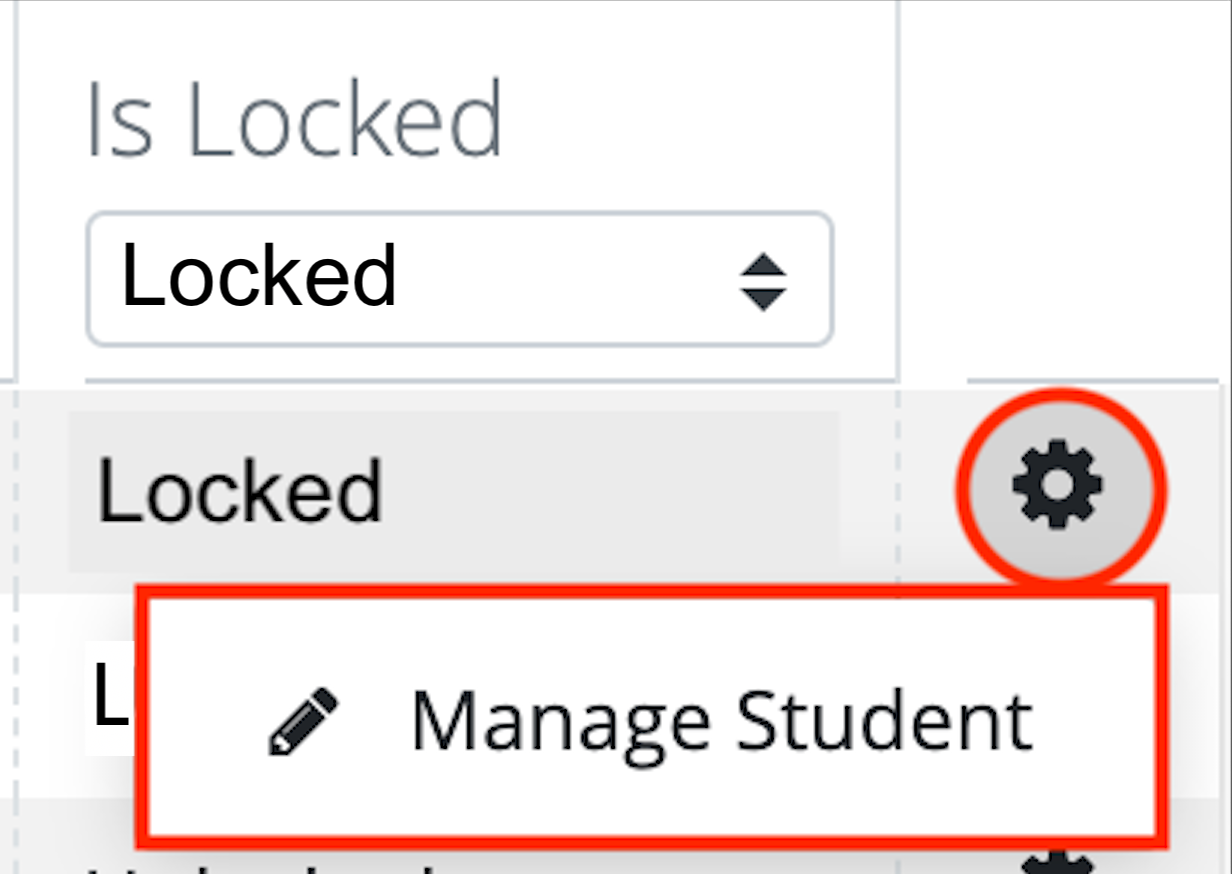 >>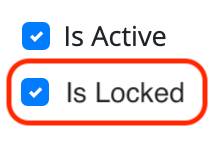 Updating Student Passwords (Back to Quick Links)
To update the password for ONE student. Click the Action Gear icon in that student's row. Next, click "Manage Student." Type a new password in the pop-up window. Click update to save the new password.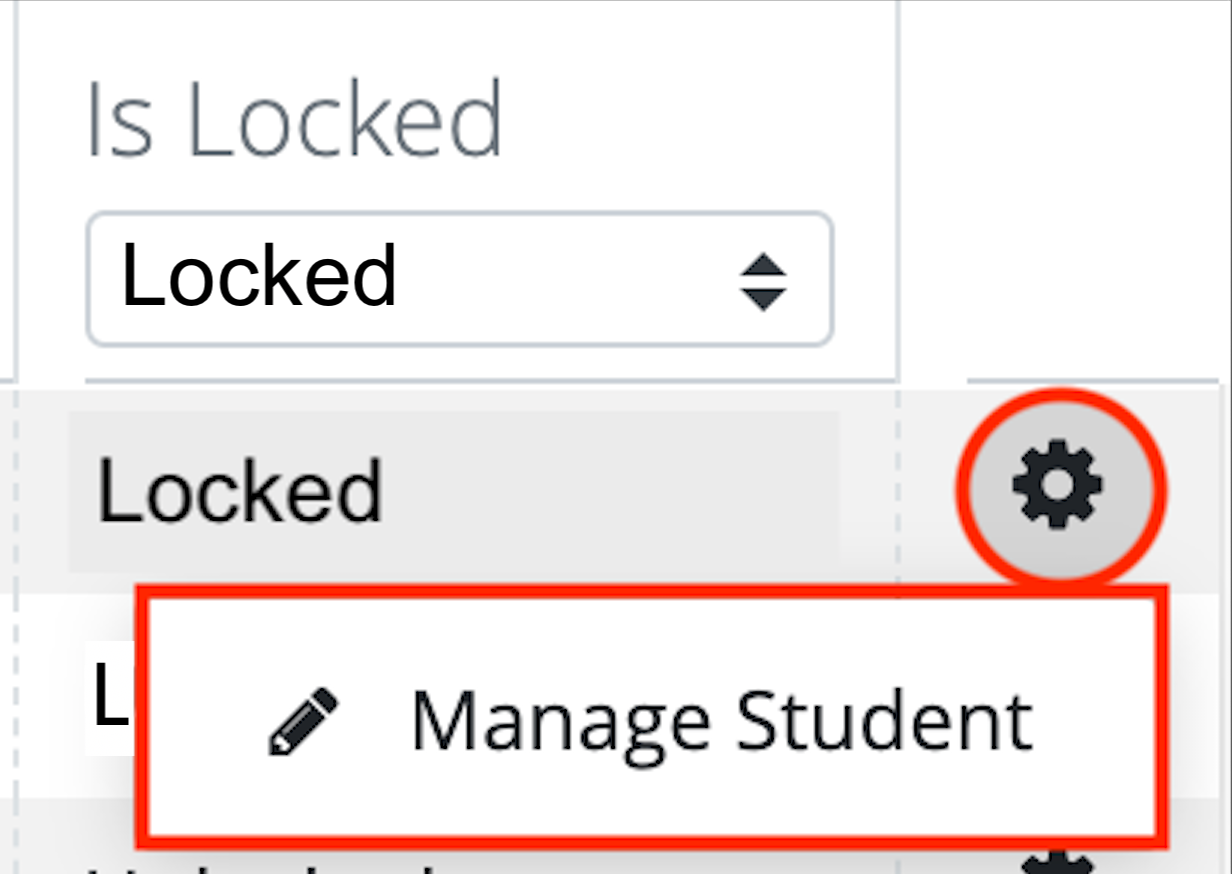 >>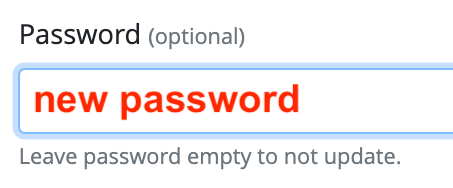 To update passwords for ALL students in the group. Click the check box in the header row to select all students.

Click the Actions Gear icon at the top right corner. Click "Reset Passwords." Type a new password. Click "Set to New Password" to save.