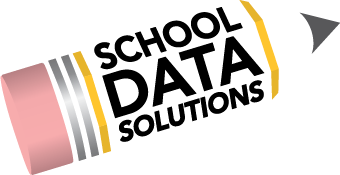 HOMEROOM DASHBOARDS
Homeroom Dashboards - Student Groups
Background
Homeroom Dashboards uses Student Groups to define all the students that the Dashboard you are currently looking at shows data for. You can change this setting to select things for example as:
Student from one class period

Students from one school

Students across the district

By Demographic information

Students that receive services
Special Education

Bilingual Education
Note: For student data security reasons, the visibility of the student population is limited by your district, student groups are used for further refining that down to more granular details. The scope of this visibility depends on the user's role in the district, and also varies across districts depending on local business rules around this data.
Homeroom Dashboards come pre-configured based on a large variety of conditions that come from your data system, but sometimes a user just needs to focus on a subset of your student population. We have made this process simple for anyone to accomplish. There are two main segments of student groups. Shared Groups are automatically generated from your District's Student Information System. The other segment is My Groups. These are customized groups that you can create yourself in a number of ways, or might be created for you by your District. Homeroom Dashboards has built in access to Student Groups on the left navigation menu: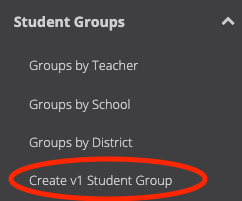 Creating Custom Groups is beyond the scope of this article, but you can dive deeper here.
Changing your Default Student Group on a Homeroom Dashboard
Log into Homeroom Dashboards, Once on the dashboard of interest, to change the student group, select the current student group displayed under your name.

The student group of interest may appear in the list that appears, but more than likely the user will need to select Pick New Default Group.

The user will be presented with a tool to select a new student group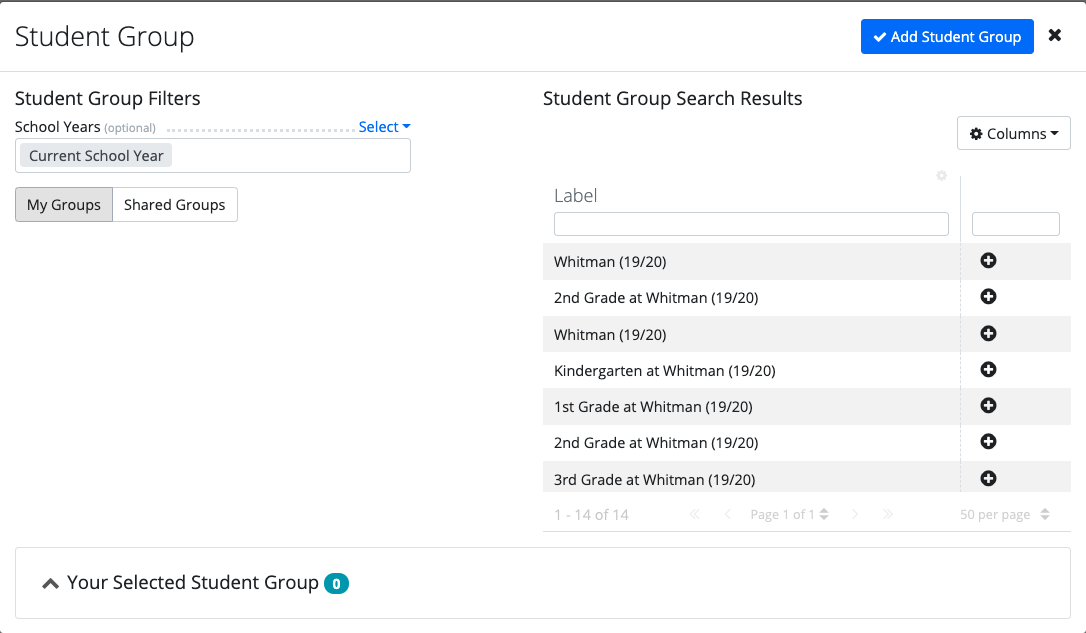 The groups that start to show up will be related to the current year, if you want a group of students from a prior year, click

Select

under

Student Group Filters

at the top left of the current screen, and then pick the appropriate year.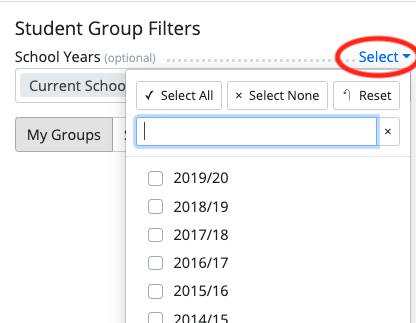 Now you have two options,

District Wide

and

School Specific

.
District Wide

includes things like:
Grade Level Student Groups (i.e. All 8th Grade Students)

School Level Student Groups (i.e. All Middle School Students)

All Students
School Specific

includes things like:
School (i.e. all students at Jefferson Middle School)

Grade Level by School (i.e. All 8th Grade Students at Jefferson Middle School)

By Activity

By Class Participation

By Teacher
Each Selection has filtering capabilities to help the user narrow down the student group they are looking for.

Once the user has found the group they would like to use, select it by clicking on the plus symbol.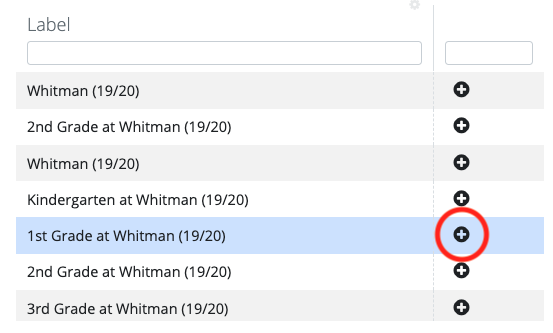 Homeroom Dashboards will now reload with data for the students in the new Student Group
---
School Data Solutions [updated 12/10/2020]