INTRODUCTION
Sub Group comparison allows a user to disaggregate an assessment by various sub groups (race/ethnicity, program, gender, etc). The method takes the assessment performance levels of a specific assessment and then parses them out by the various sub group components.
An example would be this Sub Group comparison of a single assessment by federal race/ethnicity:

ACCESSING COMPARISON
Sub Group Comparison can be accessed two ways on the dashboard.  
Method One (while in a container on the dashboard)
Within a container, Sub Group Comparison is only available as a related view once a user is in a One Test View of the Assessment as below on a tab on their dashboard:

If a user starts from a Performance Level Chart such as this on their dashboard: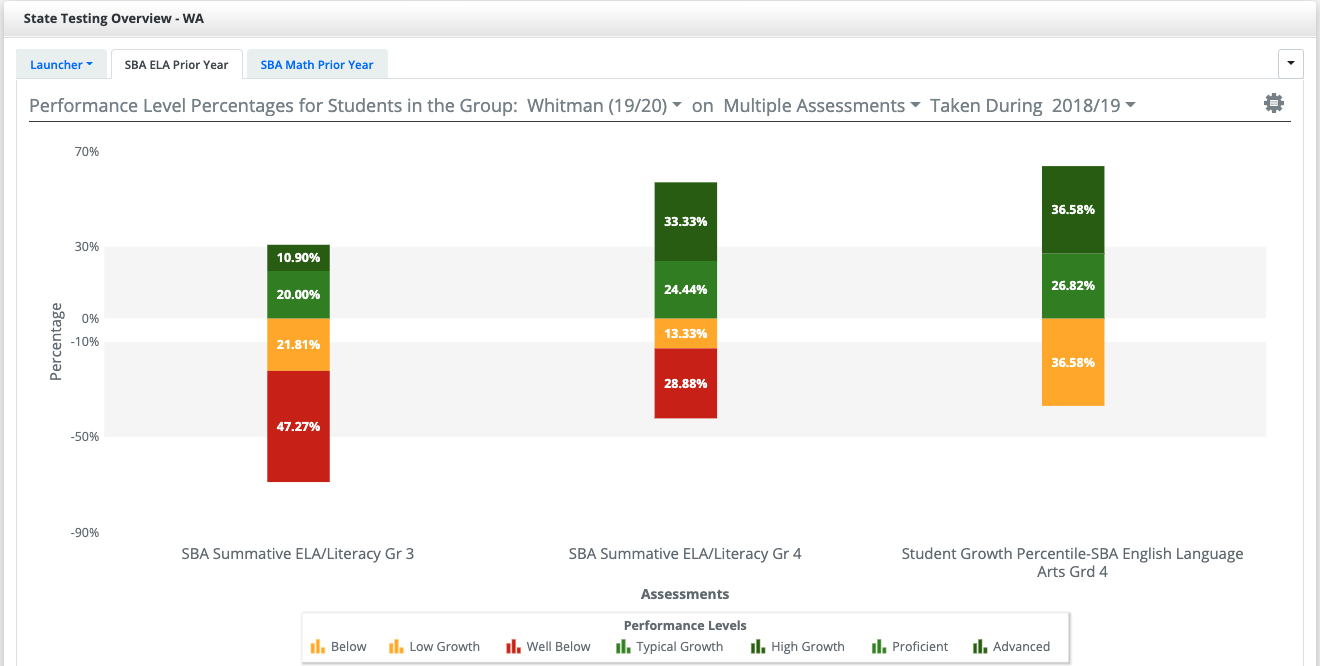 The user selects the Screen View Actions and Options gear in the upper right to select the Assessment Widget: One Test that aligns with the assessment of interest.  Note that hovering over shortened names displays the entire name of the assessment.

A One Test Assessment Chart will appear.

Once in the One Test view, the user again selects the Screen View Actions and Options gear to display the Sub Group Comparison chart

The Sub Group Comparison chart for race/ethnicity will appear.

Method Two (from the Launch Assessment menu item)
A user can access Sub Group Comparison from the Launch Assessment available in the left navigation menu under Assessment Tests..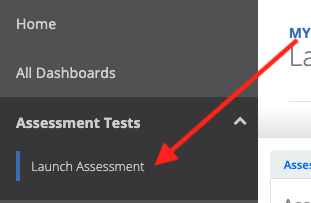 Select the Assessment Subgroup Comparison tile.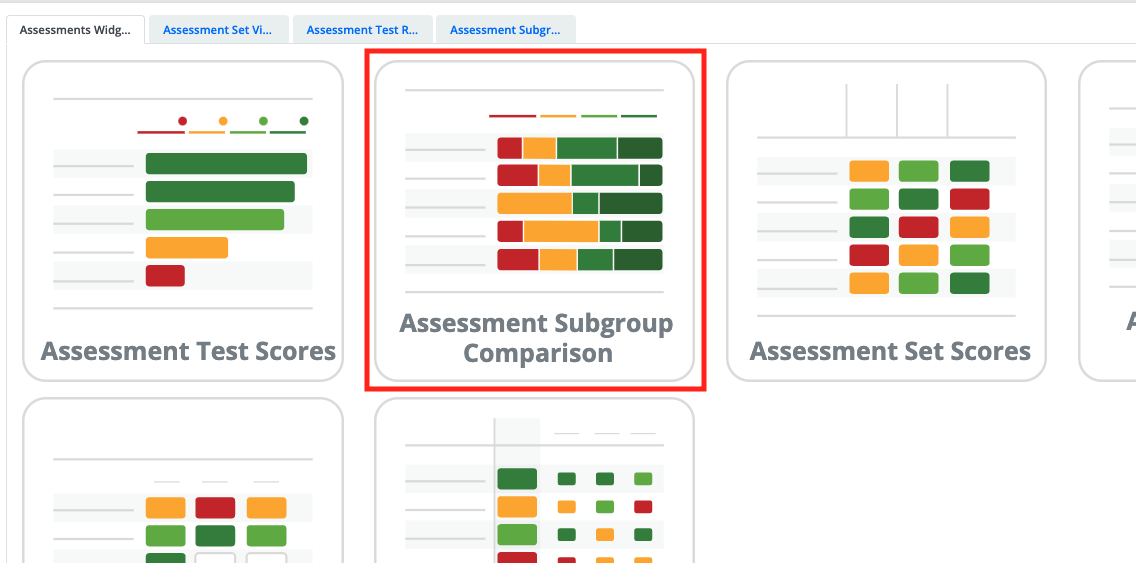 And a simple three step process appears.  Select the desired student group, the desired assessment for comparison and then Launch View.  Green check marks mark your progress.

The Sub Group Comparison chart for race/ethnicity will appear.

---
ACCESSING ADDITIONAL COMPARISONS
To change the disaggregation, utilize the small drop down arrow to select a different Sub Group.

Selecting the left hand check mark will switch the disaggregation.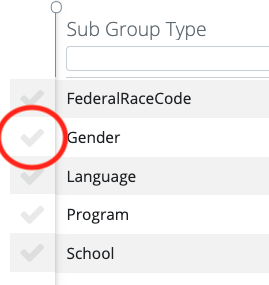 Disaggregations for FederalRaceCode, Gender, Language and School appear automatically when selected, Program disaggregation requires an additional step.
When a user selects Program, the title of the chart changes and allows for the user to select the specific program of interest.  Using the small drop down next to Select Program.

A list will appear, and the user can select the desired program using the check mark on the left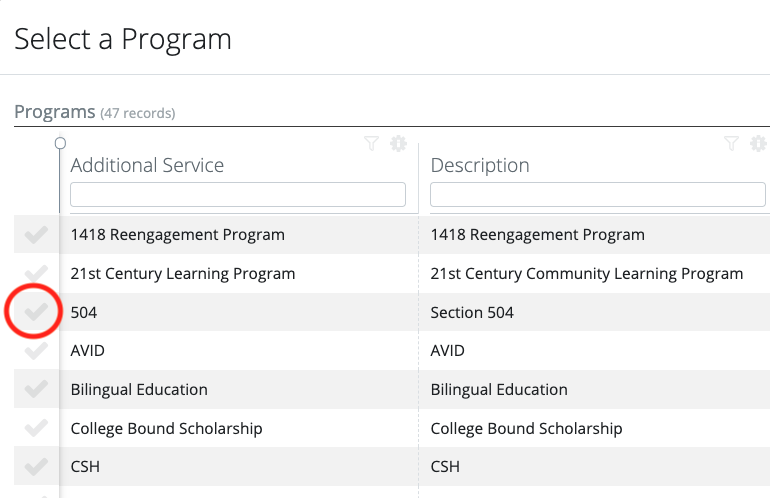 ---
School Data Solutions  [updated 2/15/2023]