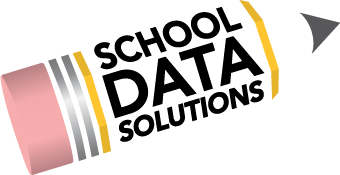 HOMEROOM DASHBOARDS
Homeroom Dashboards - Delving into Data
This document outlines how to delve further into data displays available on Homeroom Dashboards.
Risk Indicators
Risk Indicator viewers allow for several options to view more detail regarding student risk information.

Selecting the gear gives a menu to allow for detail by selecting "Risk Detail View."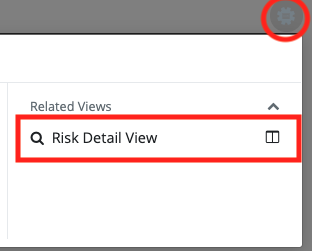 Which then displays individual student data (see Data Grids/Data Tables on next page).
---
Data Grids/Data Tables/Risk Data Table
Once on a data grid/table of students, the gear icon allows you to download a spreadsheet of the information.

On any student data display, the magnifying glass will get the user to an individual student's spotlight.

Charts
Charts have numerous features to expand for more detailed data.
Any chart column is "clickable" and will display a list of the students that make up the data point.
---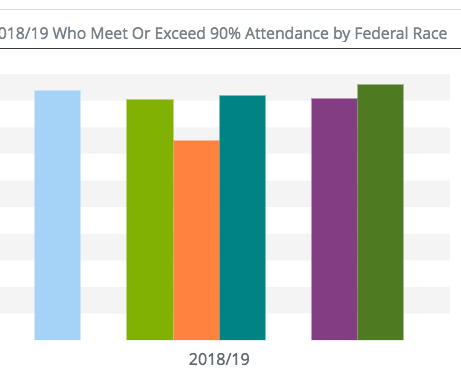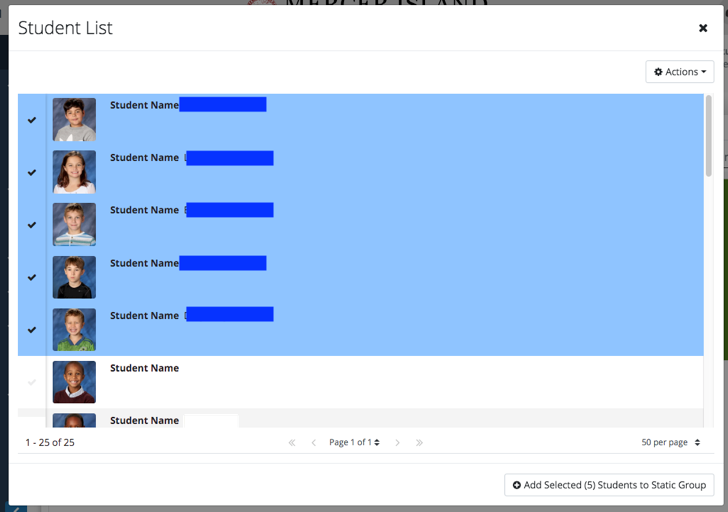 The Student list allows the user to select the students and then create a static student group.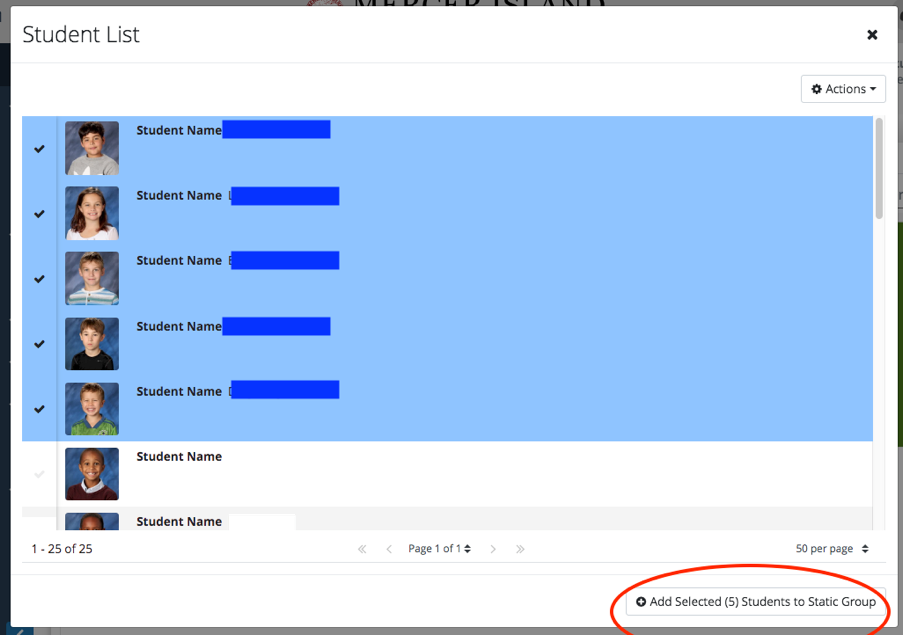 ---
The gear icon for the chart allows the user to download the chart or a validation workbook.

If the Chart is displaying assessment data, the gear allows the user to see Related Views which are more detailed views or alternate views of the data.
Clicking the

magnifying glass icon

, a new tab opens for the selected assessment.

Clicking the

split box icon

, the chart and selected assessment are shown side-by-side in a split screen style view.

---
Assessment Sets
Assessment Sets also have a number of ways to look at the data. The most common task is to Download as Data Table. This will download a spreadsheet of the data so that the user can then manipulate as they choose.

Display Options
Within the display, a user can add display options by selecting the gear next to the assessment name. Options are toggled off and on with the checkboxes.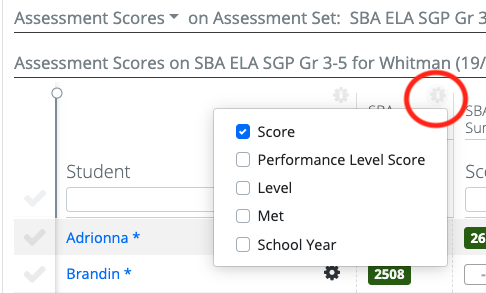 ---
Data Settings and Compare

Data Settings allows for the selection of which specific data the user would like to view, and for which student group.
A pop out will take the user through the steps, and after making selections, a new tab will open in this container to display the data.

LIkewise, Compare allows the user to choose a second group of students, on the same assessment, to be displayed alongside the current group in a split screen format in order to "compare" the two data sets.
Subgroup Comparisons
Subgroup comparison is available in many of the single assessment views. Using Related Views --> Subgroup Comparison View allows for disaggregated comparisons among groups of the assessment being displayed.


More detailed instructions for accessing and configuring Sub Group Comparison are available here.
---
School Data Solutions [updated 4/9/2020]