Multiple Class Meetings for a range of dates can be selected and "deleted" to accommodate changes in schedule or school holidays.
This function can currently be completed on the Certificated Teacher or Registrar roles on the "Courses/Classes" menu, choose "All Class Meetings."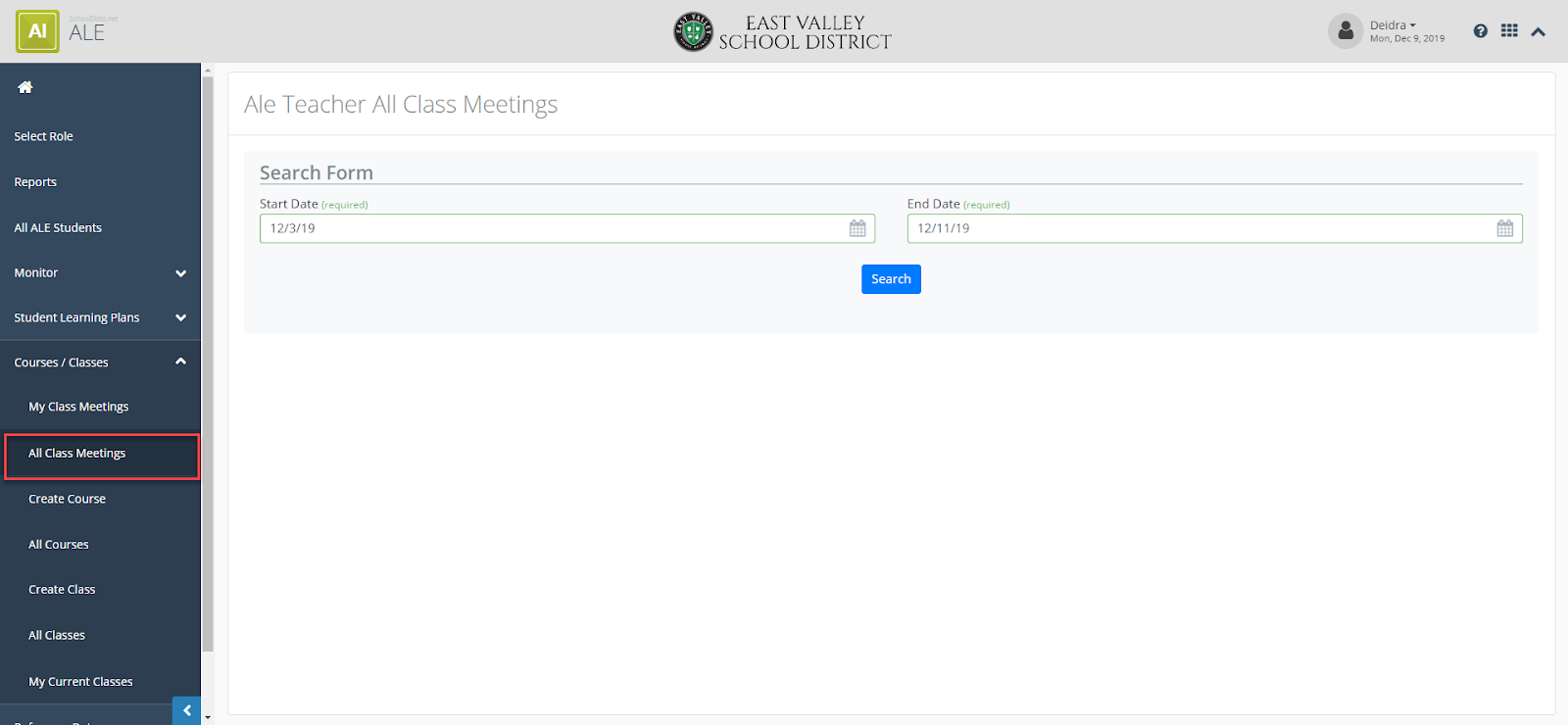 Here you can enter a date range, or filter for a specific day. In our example, I am removing all class meetings for the week of Thanksgiving, so will enter the following dates and click the blue "search" button.

The resulting list is being filtered to the logged in user (who is not a certificated teacher associated with any classes in this case), but if I remove the filter in the "Certificated Teacher" column, I will get all classes returned for any teacher.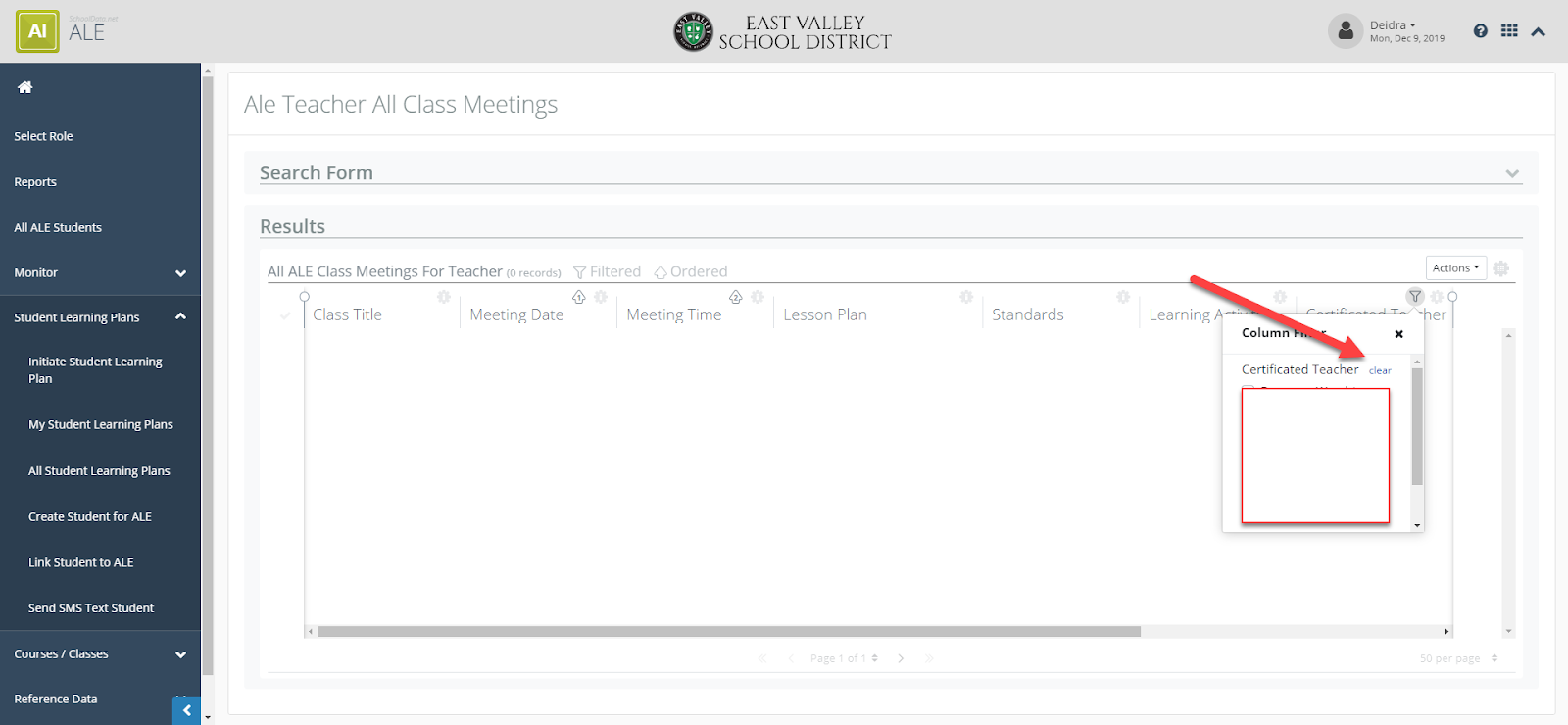 My list now includes 242 class meetings that occurred during the entered date range: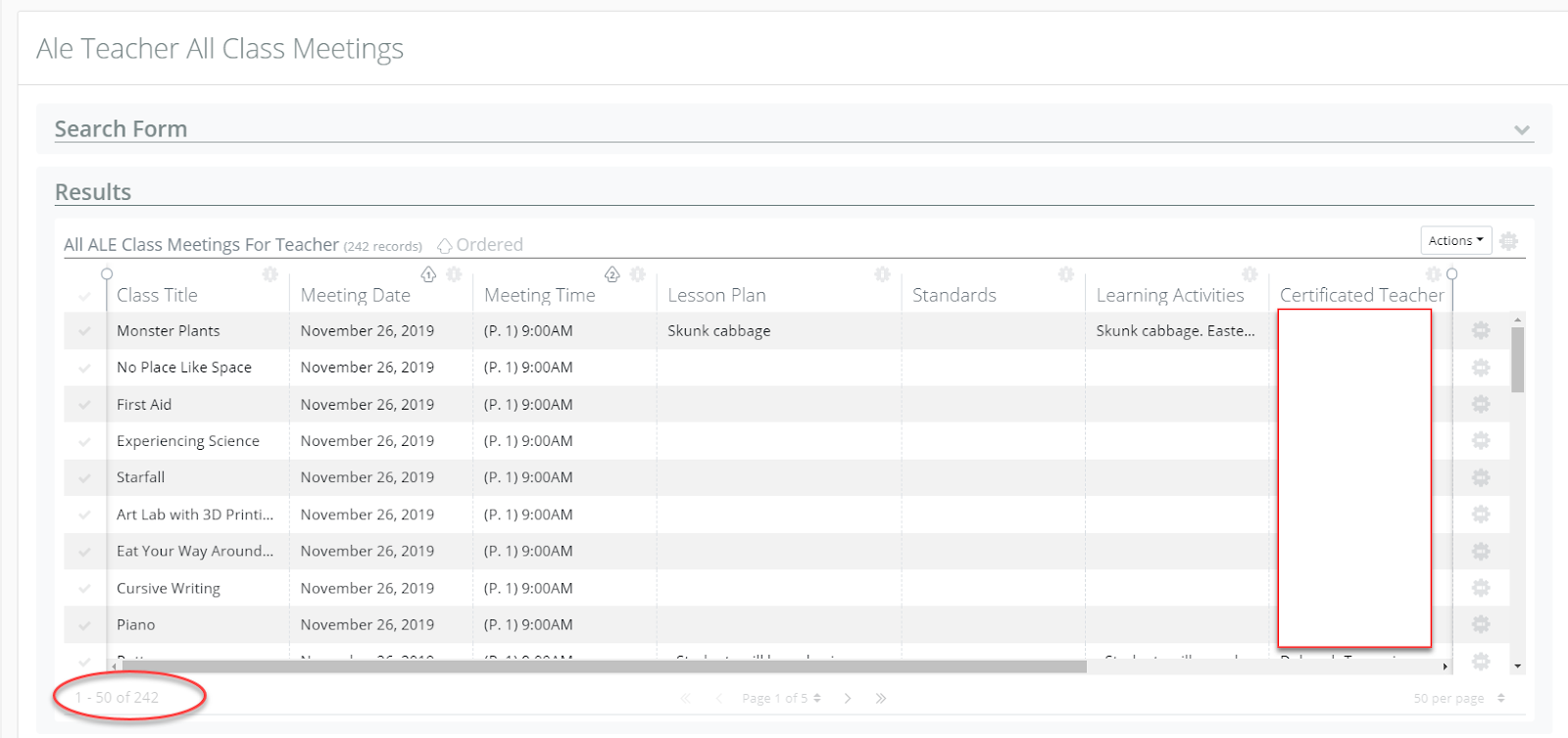 ---
I can use the available columns to filter further, or to remove all of these class meetings from the system, I use the check box at the top of the list to select all. As soon as I make one or more selections, an "Actions" box will appear at the top right, where I can choose "Delete Selected."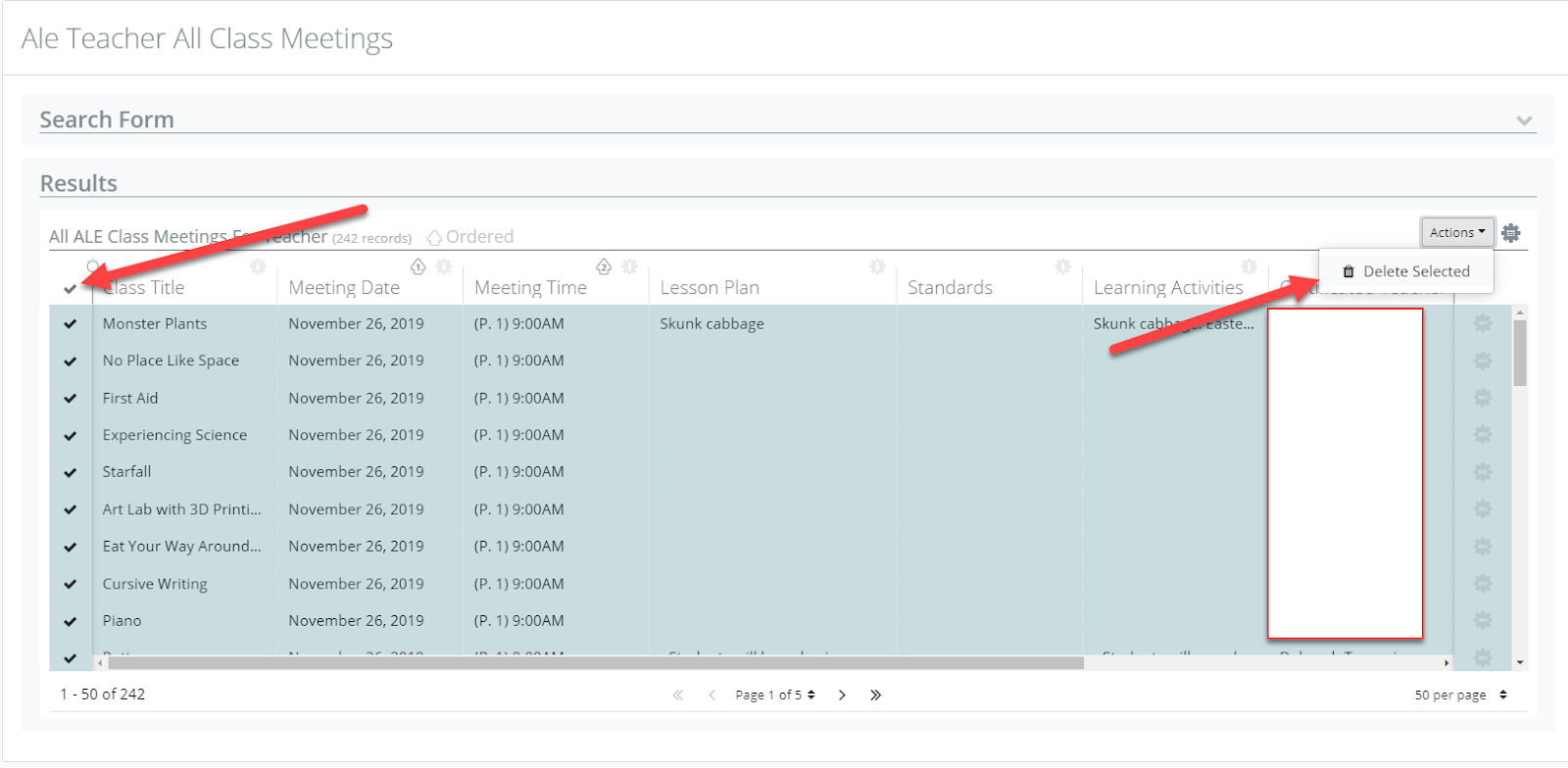 Upon selecting delete, you will get a warning box to be sure that this is the intended result:

***Please note that this procedure is irreversible and once deleted, Class Meetings cannot be added back in. ***