Students can upload files such as signed forms, scans of awards or certificates, resumes, and more to their portfolios. Students may either upload these files straight to the Overview tab or upload/assign them to individual sections.
Log into Career Planner: https://[yourdistrict].schooldata.net/v2/career-planner. Career Planner may also be accessed from the left navigation menu of your High School and Beyond Application.
UPLOAD THE FILE
In the left-hand navigation, select Assemble My Portfolio.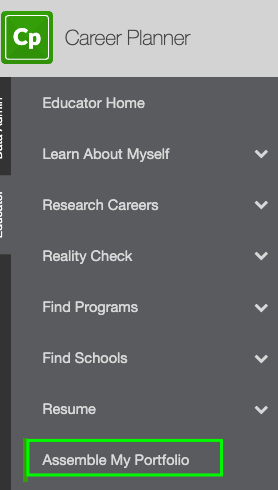 Choose Files >>Click here to upload a file or Links>> Click here to add a link near the bottom of the Overview page.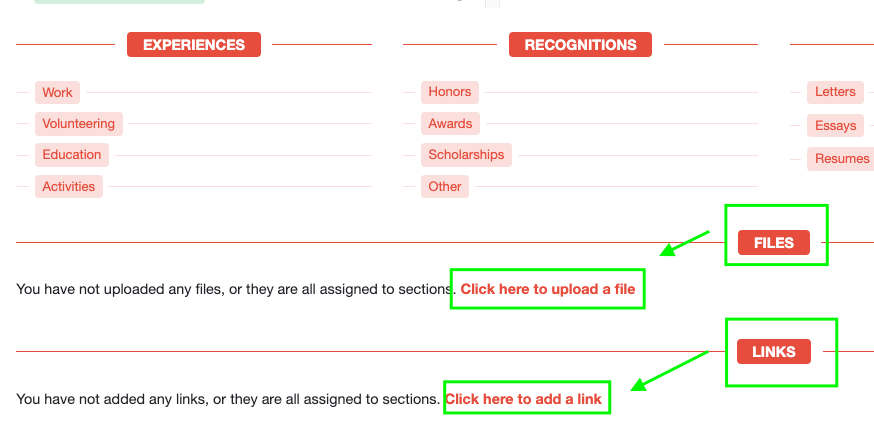 If you are in a specific section page, For Example, "Letters," click Add Files >>Click here to upload a file or Add Links >> Click here to add links.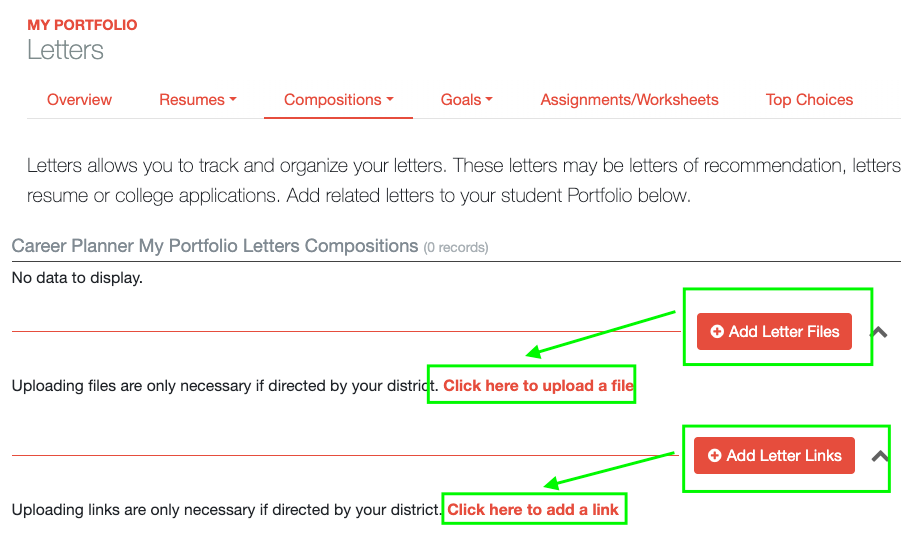 A pop-up window will appear.
For Files: Choose your file, and then click "Start." Do not click out until the progress bar says "100% Complete".

IMPORTANT: Ensure link sharing is turned on and "anyone with the link can view."
For Links: Specify a title for your link, the full URL, and any comments you might want to associate with the link. Click OK.

To the right of the uploaded file or link is a range of actions.

Click to view, download or print the file.

Click to edit the name, add notes, or other information.

Click Save when finished. You will see the new information nested under the file name.




Assign the file to a portfolio section. First, select the portfolio section to which the file belongs. Then click Save, and the file will be moved and counted in that section.

Click the number to go to your file.

Select delete. A pop-up window will appear. Confirm to delete. This procedure is irreversible.
See the article HEIC - Make sure uploads work from your Mac, iPhone, and iPad for more information.