**Download a printable template of these instructions here.**
Purpose
Students can upload files such as signed forms, scans of awards or certificates, resumes and more to their portfolios. Students may either upload these files straight to the Overview tab, or upload/assign them to individual sections.
Uploading Your File
To upload a file, choose "Click here to upload a file" at the bottom of the Overview page (or, if you're in a specific section like Work or Awards, click "Add Work Files", "Add Award Files", etc.).

Choose the file you want to upload, and then click 

"Start". Wait until the progress bar says "100% Complete" before clicking out of the pop-up window.

You will now see the file listed in the "Files" section of the page.
Assign to a Portfolio Section (Optional)
Assigning files to a portfolio section will help you and your teacher keep track of what you've completed so far.
These are instructions for files uploaded to the Overview page only. If you uploaded a file while you were already in a section, you do not need to reassign the file to that section.
Click on the 

 pink arrow to the right of the file name. Select the portfolio section to which you want to assign your file.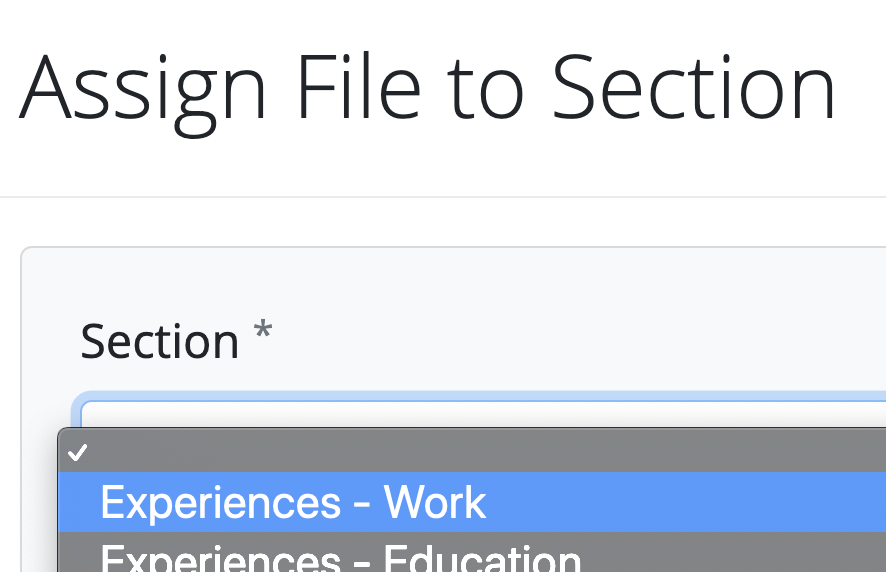 Click 

 "Save" to complete the assignment.
Once you have assigned a file to a section, it will be counted in the red section grid.

Add and Edit Additional Information (Optional)
Click on the 

 pink edit pencil to the right of the file name to add information notes and other information.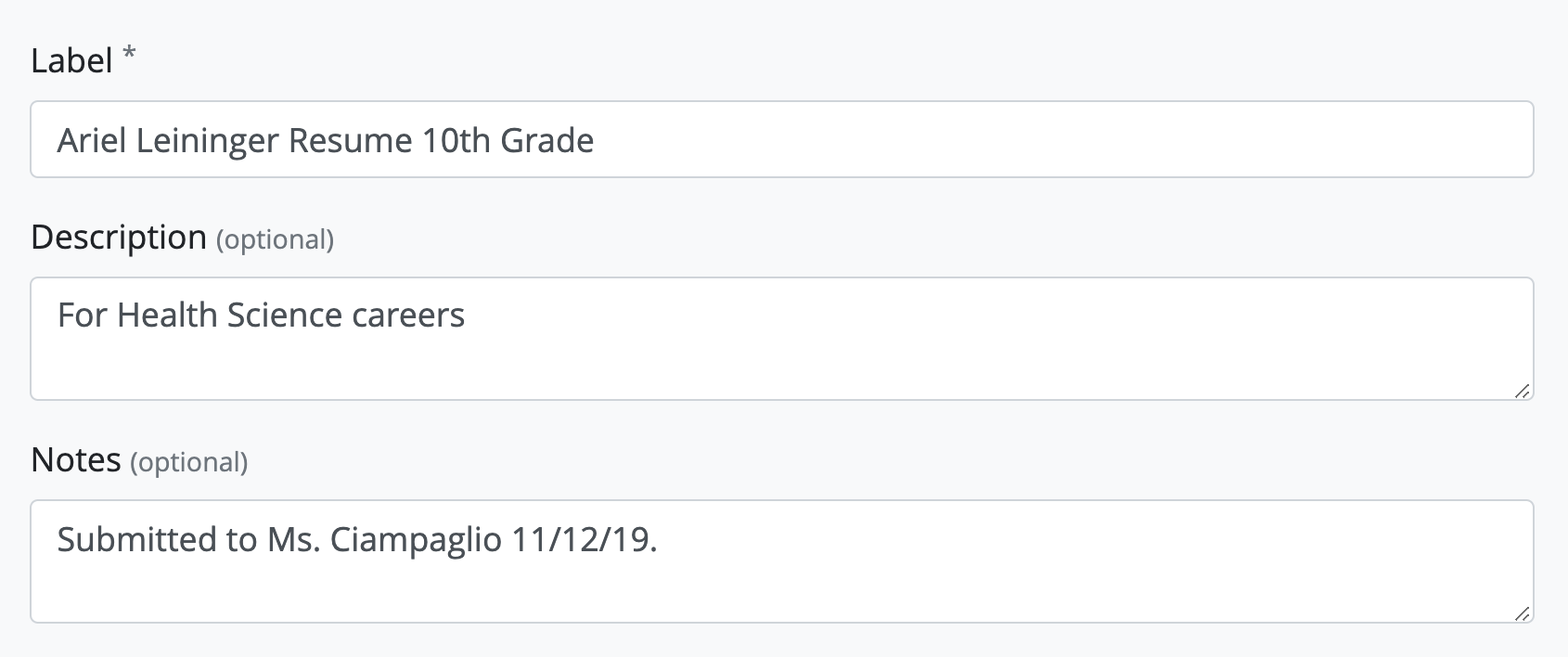 Click 

 "Save" when you are finished. You will see the new information nested under the file name.