[updated 3/5/18 dmr]
Washington State/TPEP Supporting Documentation on Comprehensive Vs. Focus:
Marking Focus Criterion
Criteria can be marked as focus by either the Evaluator or Evaluatee. This is done through ONE of the three ways below by clicking the grey corner mark on criterion to turn it blue. This only has to be done once and it will then display that way the entire school year: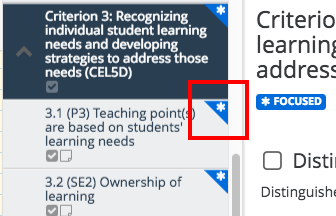 * If the task has already been marked complete, this can NOT be done on the task as it is 'read only'. User will need to click it on the Summary.
ALL criterion, including the Student Growth criterion, that are to be the focus need to be marked so that on the Final Evaluation it will be correctly handled (see Summary).
Examples

Focus: Criterion 4, Student Growth Criterion 3
Focus: Criterion 3
Displaying only the Focus Criterion
Click on the gear/settings icon
Check the Show Only Focused/Required Criteria view option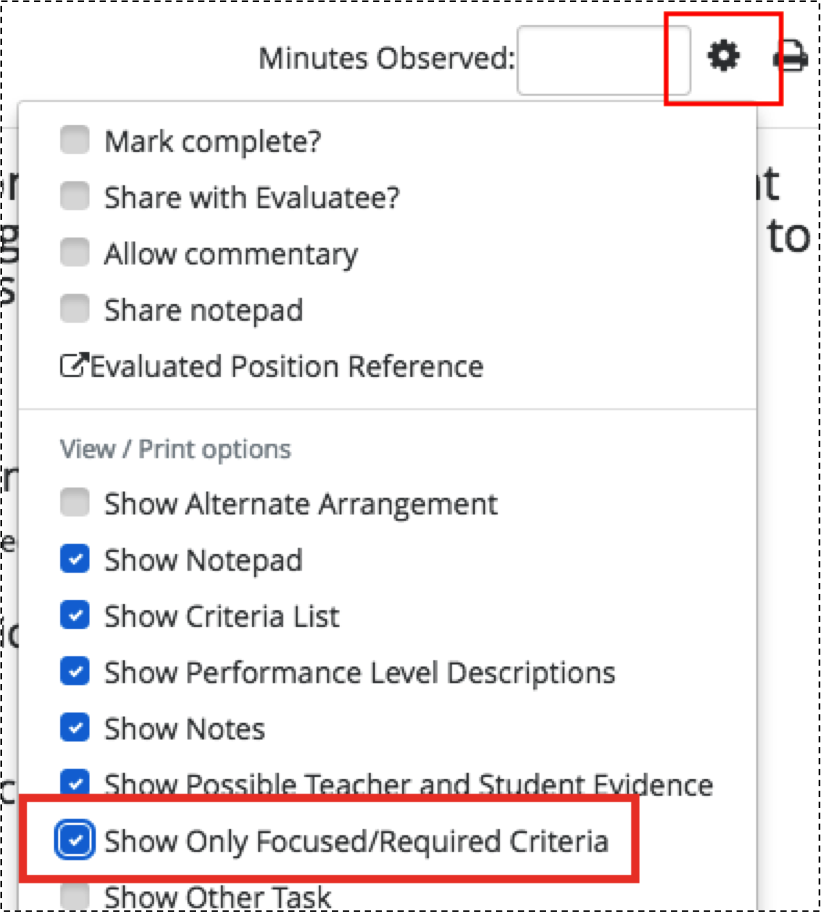 Note: these settings are remembered for the logged in user on the selected Evaluatee. When you exit and reenter the task, it will continue to display with your selections.
From the Summary (Summary):
Click on the gear/settings icon
Check the Show Only Focused/Required Criteria view option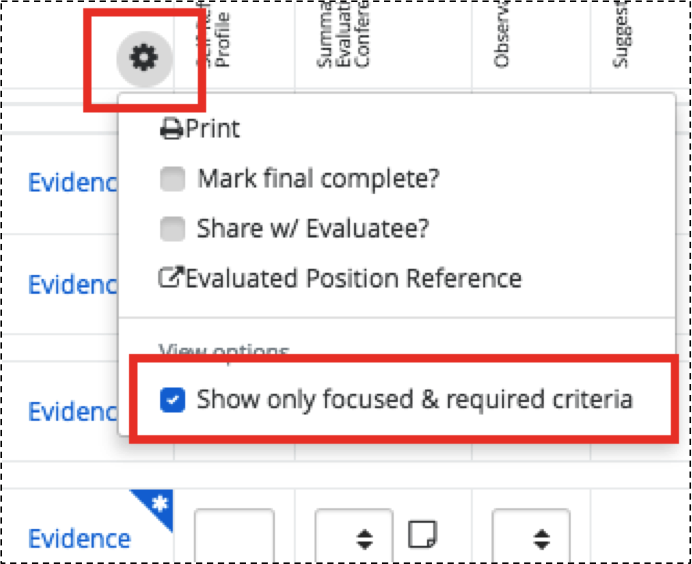 More details on filling in a Self Evaluation task (Evaluatee only)
More details on filling in an Observation/Evaluation task (Evaluator only)
More details on using or filling in the Summary page