This Report is located in the Reports Application. It allows current year Evaluators or Evaluation Monitors to print current or prior year Final Evaluations for staff.
See Rp - Reports Guide for more information. If you get a banner noting you don't have access, contact your district Homeroom/SDS Application rep or email support@schooldata.net
This report allows Evaluators and Evaluation Monitors to print prior year Final Evaluations for staff that has LEFT the district.
Data Access restricted: The Report does check to ensure the user has permission to see the selected Evaluatee's evaluations data either as a current-year Evaluator for the selected Evaluatee or an Evaluations Monitor.
Log into SchoolData.net at [yourdistirct].schooldata.net/v2/report-manager with your SchoolData.net username and password.
Already logged into a SchoolData.net application? You can navigate to the Reports application through the DE (Data Extracts) bundle from the top of the screen.

Click Create New Report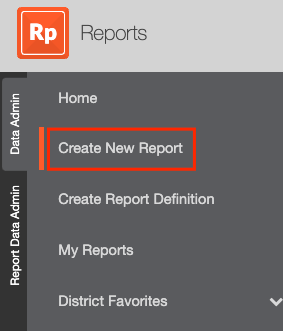 Then navigate Evaluations Custom Reports > Historical Evaluation Summary to access the Report.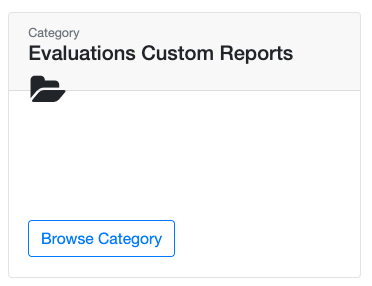 >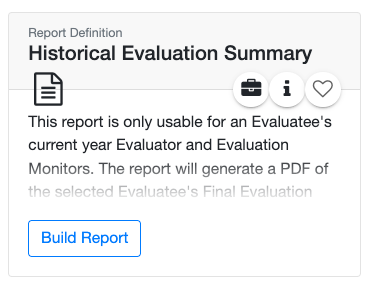 Click Build Report. Select a School Year and Evaluatee. Click Save And Generate or click the arrow to choose Generate Report.

A message will note that the Report is going to be generated. You will receive an email and a notification in the application when the Report is ready for download.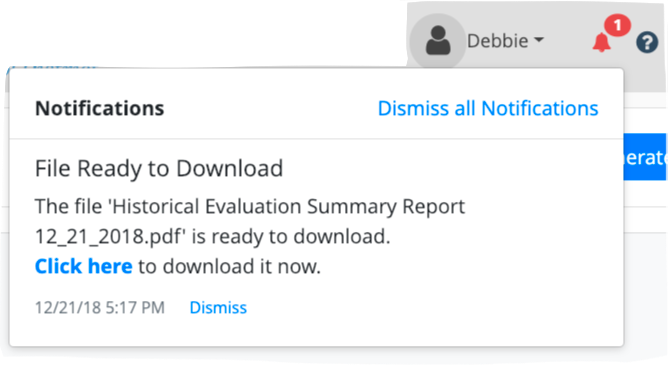 Example of Report Results