This article includes examples of what areas in Career Planner can be customized.
Areas for potential customization:
Surveys - Set questions in a form for students to answer to guide them in activities.
Assignments/Worksheets - Links to documents for students to access documents to use for lessons.
Resume Templates - Resume formats to match a district's format preference
Login to [district].schooldata.net/v2/high-school-and-beyond/#/career-planner
Surveys
All districts will start with a Financial Aid Reflection Survey for 12th graders.
If a district is interested in adding a survey, email support@schooldata.net with the PDF or Word document listing questions and question format to be created.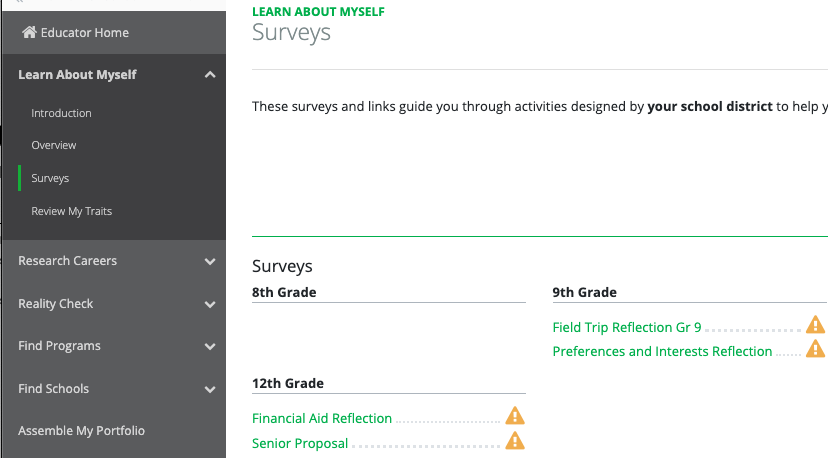 Question options include:
| | |
| --- | --- |
| Text Answer | |
| Yes/No, True/False | |
| Multiple Choice - Single Select | |
| Informational/Guidance | |
Assignments/Worksheets
Educators will soon have direct access to the area for additions. However, for right now, a direct link has to be used.
A district can add links to documents for one or more students at a time in this area. Links can be accompanied by comments to provide instructions on how to use them.

For more information, see the articles Assignments and Worksheets, Assemble My Portfolio: Assignments/Worksheets.
Resume Templates
Districts will start with a few resume templates. If an additional template is desired, send in an example of one filled out along with notes of what areas of the Resume Builder go where on the provided template. Email support@schooldata.net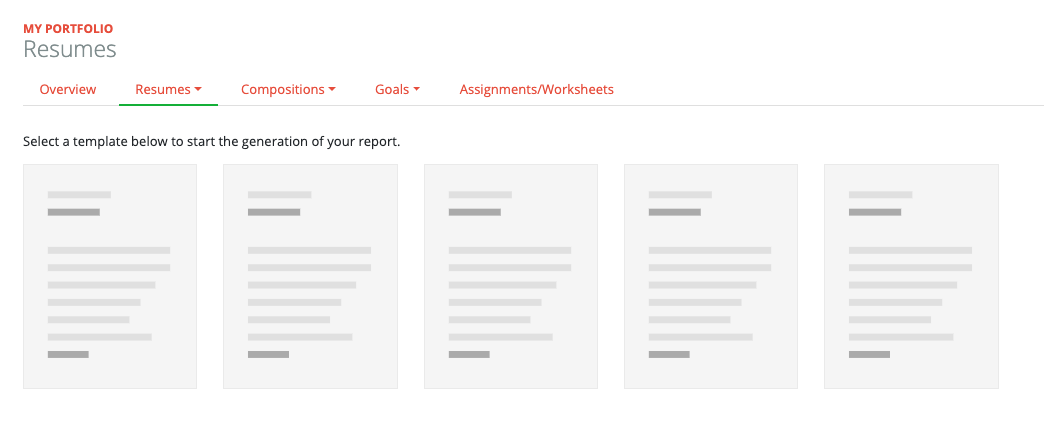 See the article Assemble My Portfolio: Resume for more information.