Students investigate classes and assemble a four-year plan to fulfill graduation requirements. Credit Waiver and Substitutions are tracked here to coordinate with graduation requirements. Financial Aid information is also provided to them, along with a survey to help guide the investigation of options.
Quick Links
Log into Career Planner: https://[yourdistrict].schooldata.net/v2/four-year-planning
Four-Year Planning can also be accessed from your High School and Beyond Application in the left navigation window.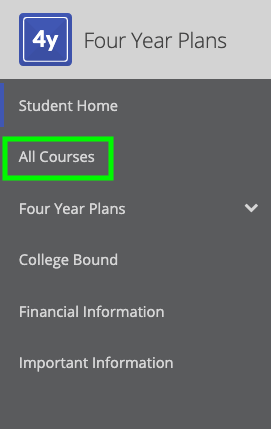 This is where students can review all of the active courses at their school. If students are looking for a specific course, they can type in the name of their class/course in the "Course Description" column. Click the Course Code (in blue) to view a pop-up that contains more information about the course. can also choose Heart/Favorite specific courses to filter through later when building their plans.

Four Year Plan Templates (back to

Quick Links

)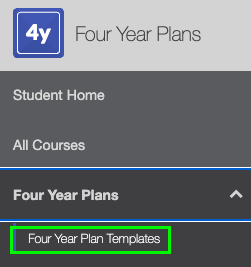 Students can browse the Template options available to build a plan here. Templates are custom-made, so the students may want to look through them to see which is most applicable, as some have suggested courses, specific Graduation Requirement orders, etc.
Search a template by typing a title in the column filter box or clicking the Column Actions and Options gear.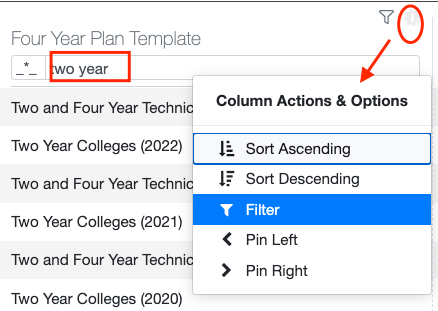 To Create a Plan, click the Row Actions and Options gear icon on the same row to the right of the template and select "Create Plan for Me."

Create New Four Year Plan (back to

Quick Links

)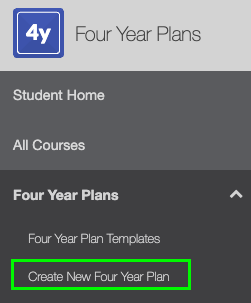 By clicking "Create New Four-Year Plan," Students will be brought to the details page of the Student Plan. Fill in the required fields before moving on to selecting the courses.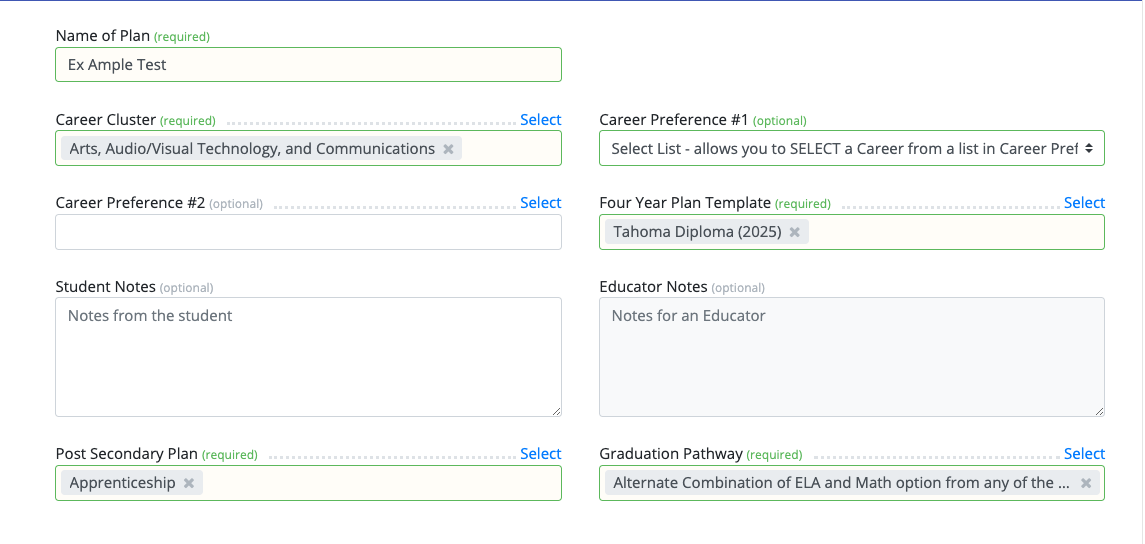 See Building a Four Year Plan - Student Instructions for more information.
My Four Year Plans (back to

Quick Links

)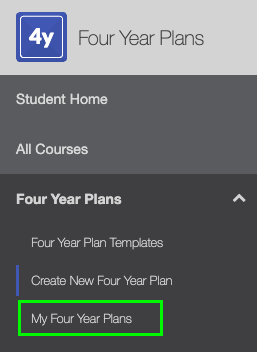 This is where students can review the Four Year Plans they have already made. Students can search for plans, edit their plans, and change which is their Primary Plan.

Suppose the student's plan says locked. They will need to see their advisor/administrator to unlock it.
College Bound (back to

Quick Links

)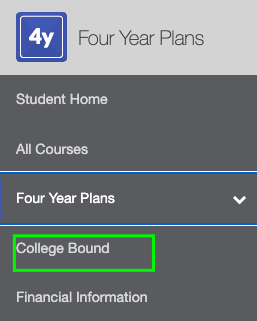 Here you will find information on The College Bound Scholarship Program. The College Bound Scholarship program is an early commitment of state financial aid to eligible students who sign up in middle school and fulfill the scholarship pledge.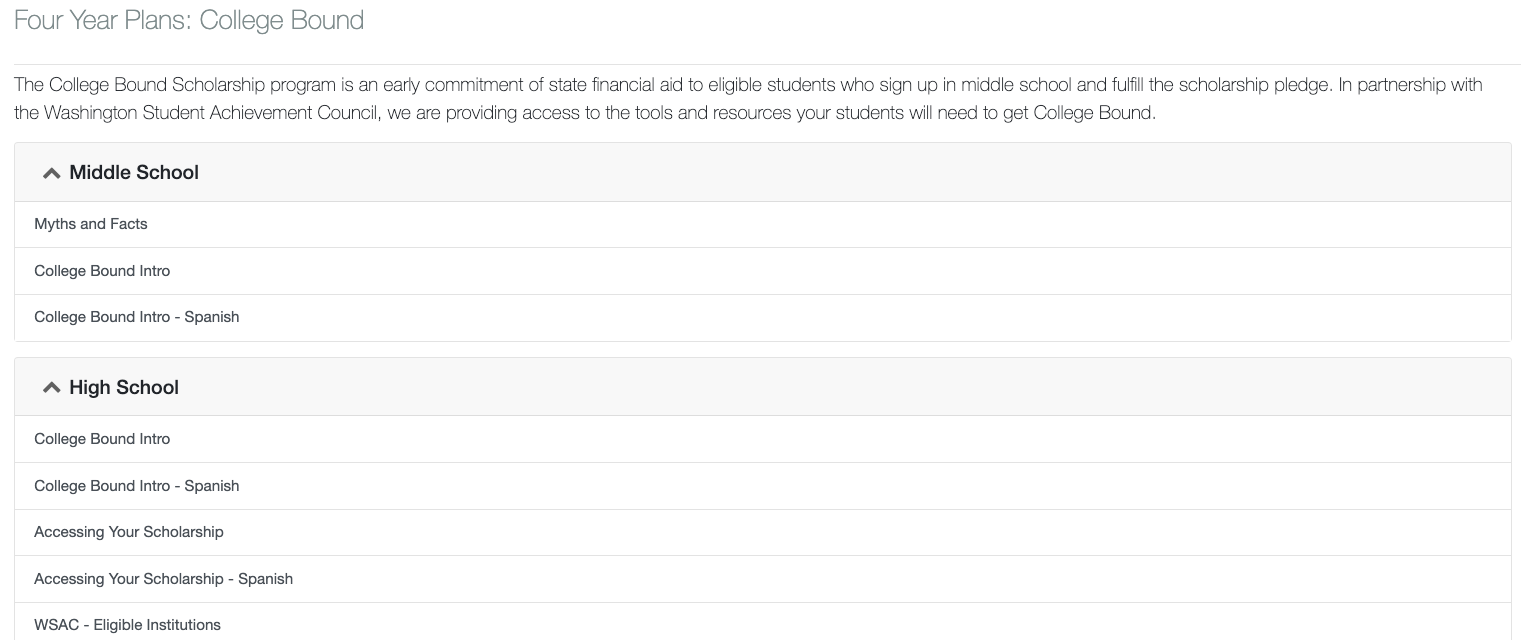 Financial Information (FAFSA) (back to

Quick Links

)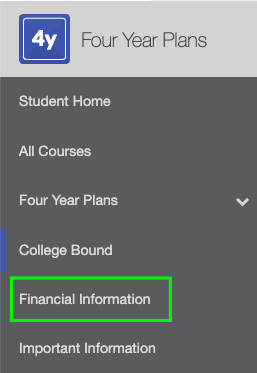 Here is where students can review information regarding Financial Aid. When clicked, students will notice blue texts that are hyperlinks and will open a new window containing specific information regarding the subject they clicked on. (FAFSA, WAFSA, Washington State Financial Aid Resources, etc.)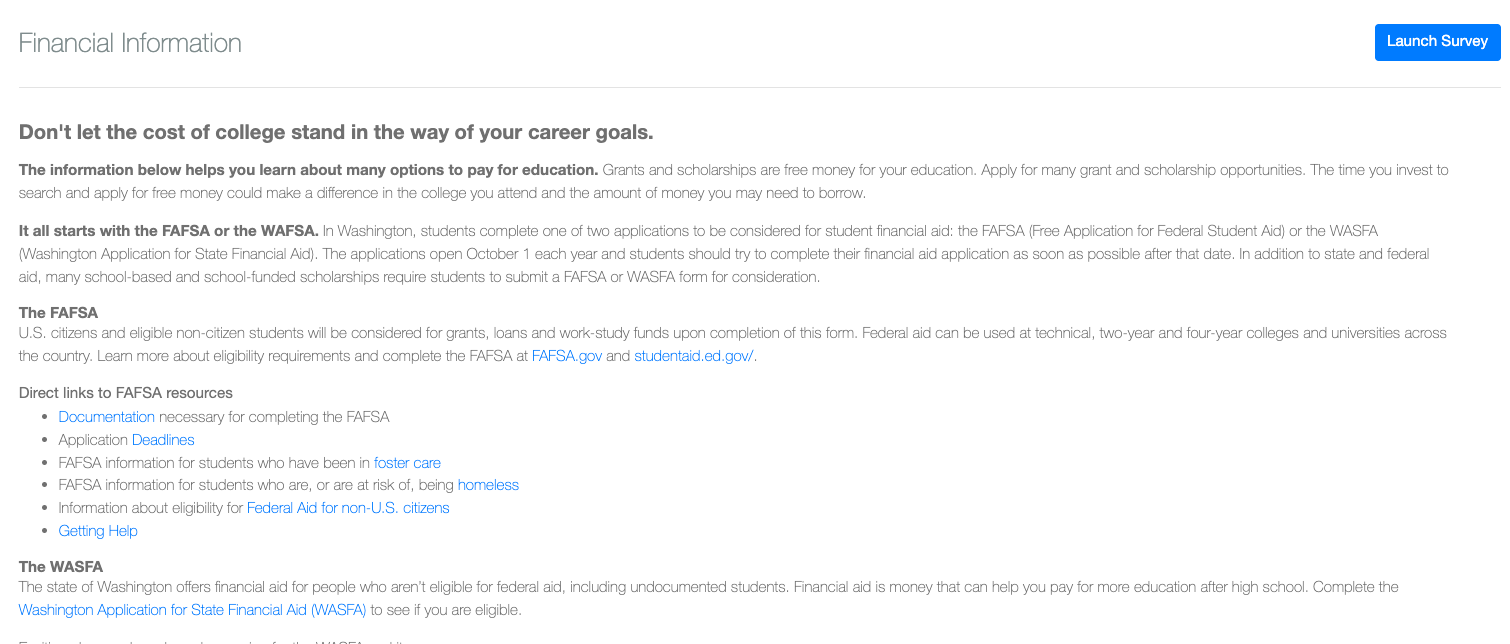 In addition, a short Financial Aid Reflection Survey for students to complete. Launch the Survey in the top right corner.
A pop-up window will appear with various questions for the student to answer regarding the FAFSA information. There are fifteen questions to complete. The tracking bar at the bottom will turn green as you progress.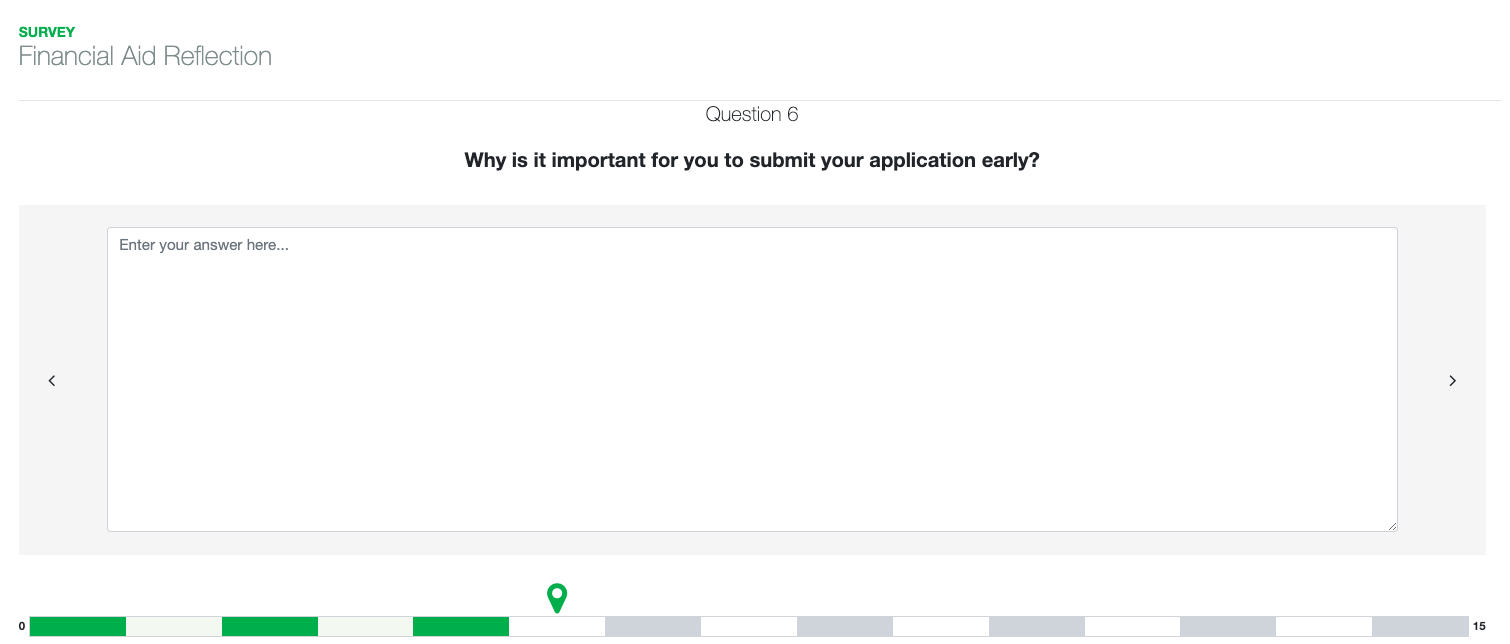 Once complete, it will ask you to Click the URL and Check off the blue banner at the bottom that says, "I understand the Financial Aid opportunities available to me."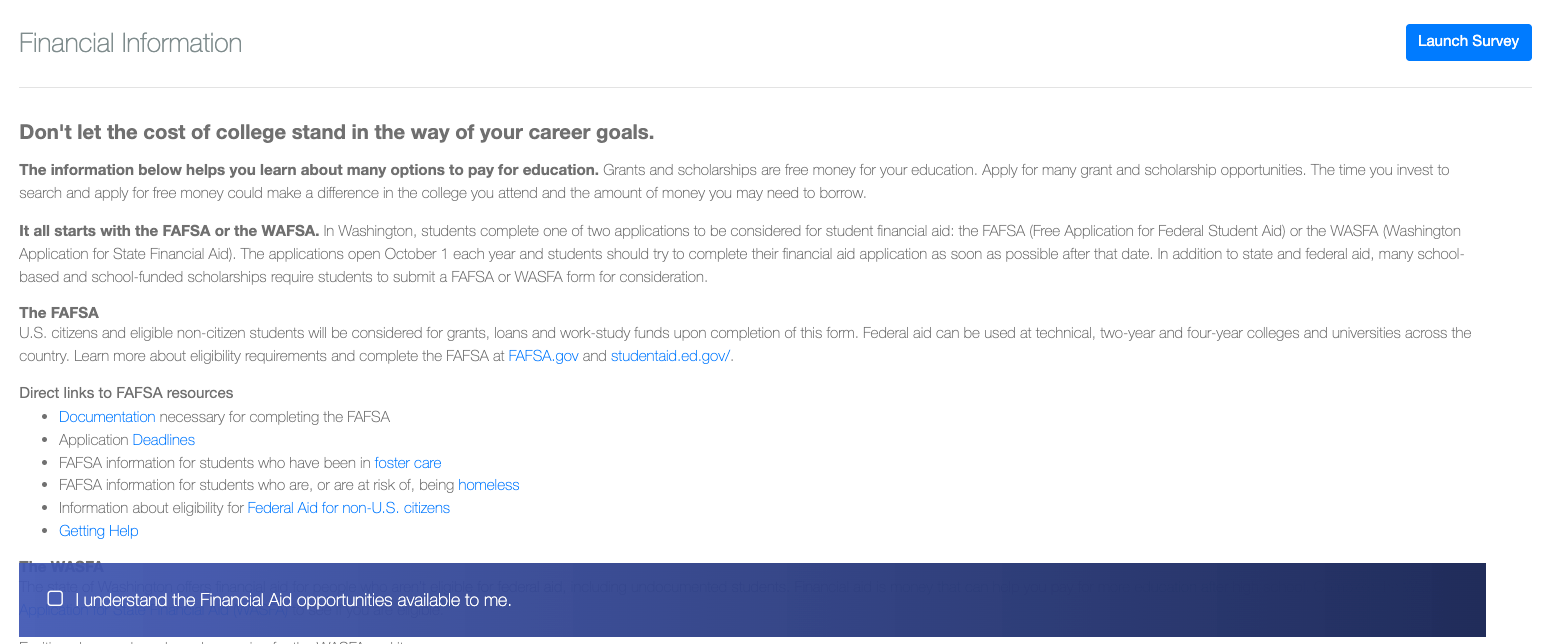 This will be reflected by turning the flag green in the top right corner of the student's Portfolio Completion.

Important Information (back to

Quick Links

)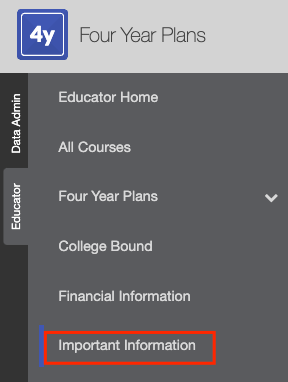 This is a District Specific page. Because this is customized per district, this can be regarding credits, specific courses, or whatever else the district has deemed essential to offer students.