For the Substitute/Waive students' credits, we will need to go to the student's Four Year Plan.
To begin, log into https://[yourDISTRICT].schooldata.net/v2/high-school-and-beyond/#/educator
Go to Student Completion >> Select a Student in the left-hand navigation.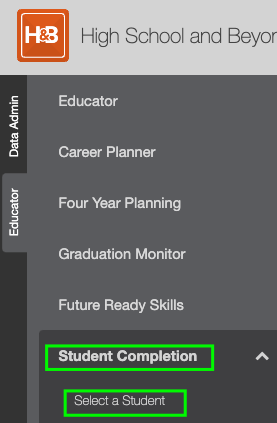 Search for the student in question.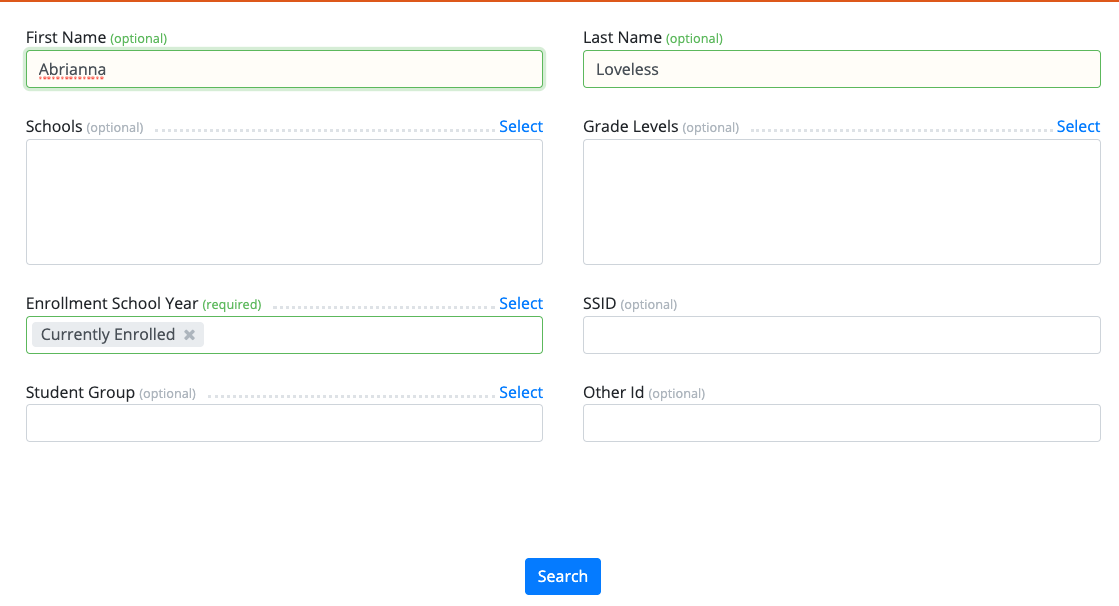 Click on the Magnifying Glass to the left of the student's name to spotlight them.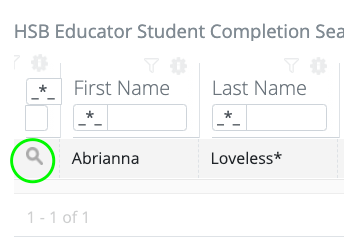 Click the tab, Four Year Plans >> Schedule.

Click: Manage Plan in the top right corner.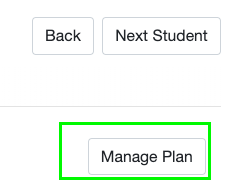 Click Tab: Credits >> Substitutions/Waivers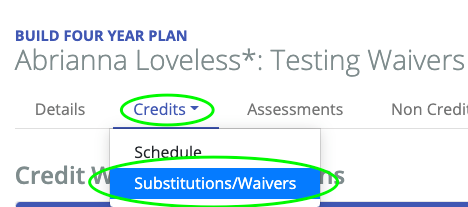 In this example, the student wants to Substitute an Art credit.
Here we can see we have a couple of things to fill out:

Notes: Here, you can write the course that the student is taking in place of Art (or whatever information you deem important)
State Course Codes: This is where you will select the Course Code of the course the student is taking in place of their Art credit. Ultimately, after the Course Code is selected, this is going to display that Course Codes State Course Code.
Box for Approved by Counselor: This box MUST be checked off to approve the selection.
After you have entered your Notes, Course Codes and checked off the "Approved by Counselor" button, you will save your edits in the top right corner.
We need to add that Course Code to the students Four Year Plan. Click on the "Credits" tab and select "Schedule."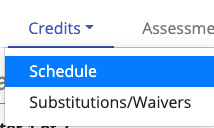 If there is an "Art" subject for the student to select a course for, the student can ignore that (since they do not plan to take Art), and they can "Add a New Row."
To Add a New Row, we need to click on the blue "View Mode Click to Edit" to the right of their plan.

We can then click "Add New Row." Doing so will add an Elective row at the bottom of that grade level for us to select the new Course Code.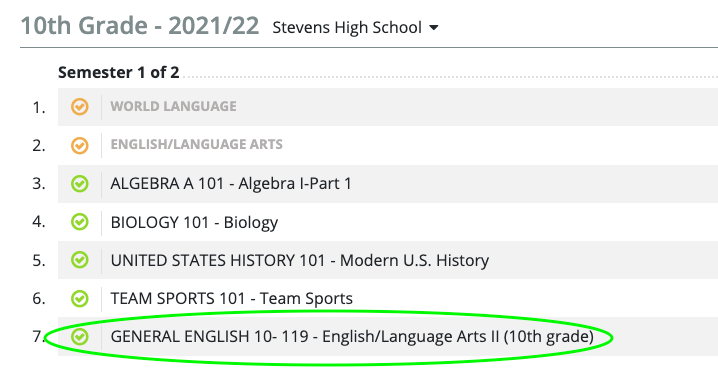 If a row is added by accident, simply hover over the row number for the trash icon to appear and click on the icon to remove the row.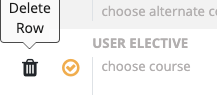 To verify the change, click the Graduation Monitor tab and select "Graduation Monitor Details."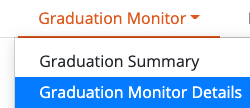 Expand Art Credit. Now we can see the Art subject contains the English Course we selected in the Waivers/Substitutions section.