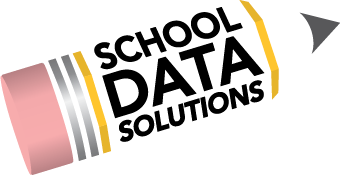 HOMEROOM DASHBOARDS
Homeroom Dashboards - User Defined Assessments
Purpose
This content is intended for teachers, specialists, and administrators to build assessment test structures and upload assessment scores using Homeroom Enhanced.
Planning your 'user-defined' assessment – Overview
What type of assessment are you entering into Homeroom? For example, is it benchmark, progress monitoring, chapter test, etc.?

How to name your assessment? Does your district

have

its own standards for naming conventions?

How is the test scored? – numeric or letter score; Pass –Fail (Met – Not Met)?

If it is a scored assessment:
What is the minimum score and maximum score?

Does the assessment have performance levels/cut score ranges?

If yes to either, you will need to have a minimum passing score (threshold) and cut scores for one or many levels.
Does the assessment have strands?
For example: If you give a weekly diagnostic assessment (a progress monitoring assessment), you may want to see each week's/month's scores side by side. The weekly/monthly scores could be added as strands.

OR you may be administering a math assessment tied to specific standards. The standard scores could be added as strands.
Creating an Assessment
Navigate to Create New Assessment located under the My Creations section of the left navigation menu.
​​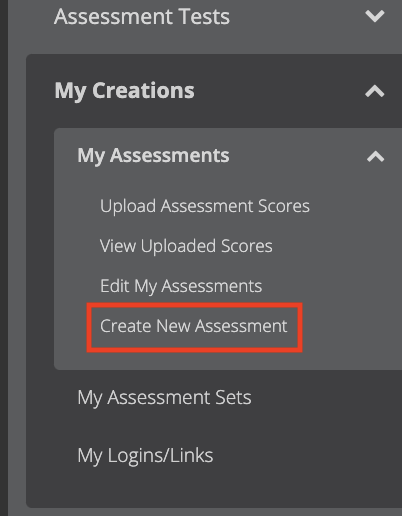 A detailed screen will appear.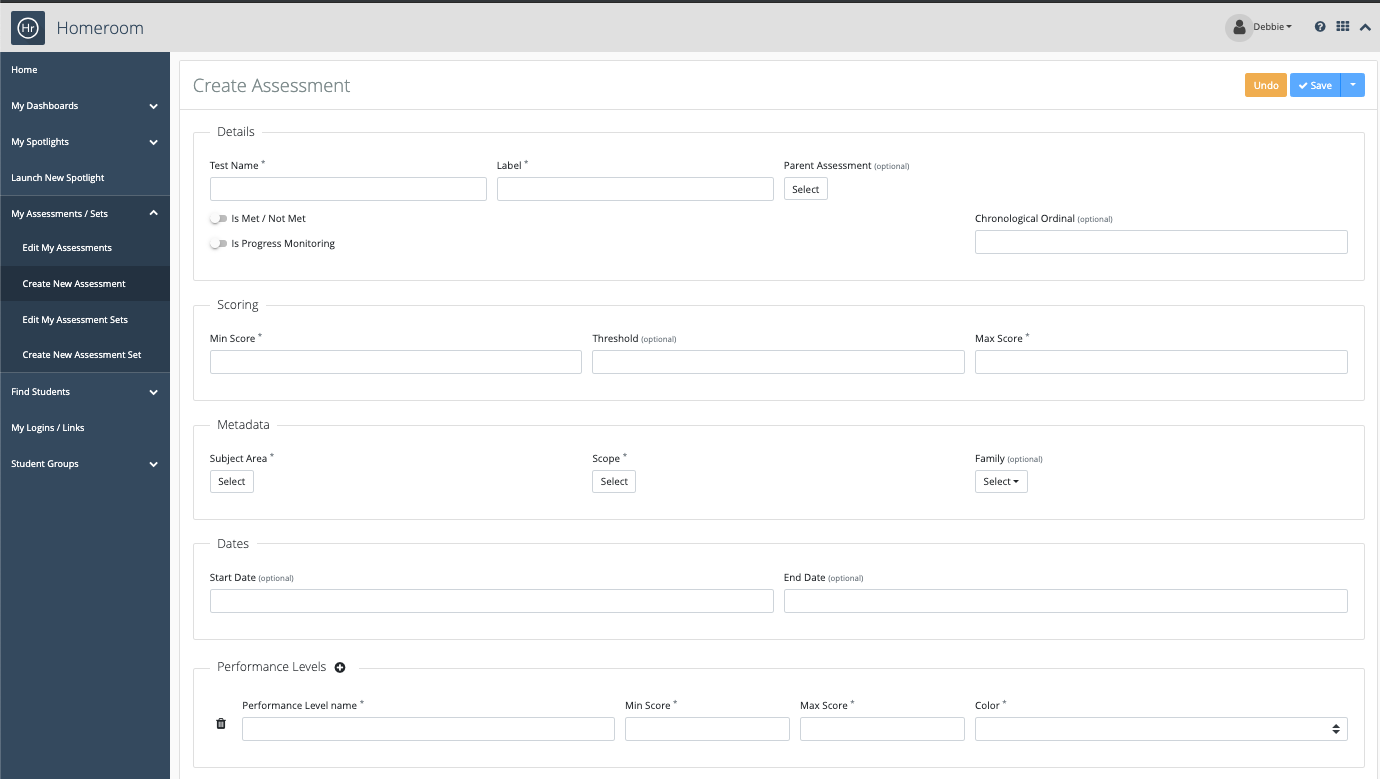 Enter the

Test Name

and

Label

.
The test name should be a unique assessment name of the test.

The label may be a shorter version of the Test Name or may be kept the same. In Homeroom, the assessment test label is displayed in the assessment test selector in the assessments widget.

It is good practice to have the Assessment Test Names contain the following elements in this order:
Test Name

Subject

Administration

Grade Level
Examples: EasyCBM Read Winter Gr 2
RBA 3 Read EOY Gr 5
Valley Elem Science Nov Gr 4
CBA Algebra I S2 Final HS
Select a '

Parent Assessment

' if the test being created will be a 'stranded' or 'sub' test and the 'main' or 'overall' test is already created, otherwise leave unselected.

If it is a scored assessment, skip

Is Met/Not Met

.

If students aren't to be tested multiple times on this test, skip

Progress Monitoring

.
For Progress Monitoring to work, the scores need to be uploaded with a date tested on the upload template.
Enter the

Chronological Ordinal

number.
Example: 6100 is Grade 6 on the 100

th

day. This helps to order the assessment in a display with others.
Enter the

minimum

,

threshold

(passing score or benchmark), and

maximum

scores for the test

Select the

Subject Area

(examples: Mathematics, Science, etc)

Select a

Family

, if a relevant one is listed. It is optional, but helpful for filtering in other areas. Example: if this assessment is used to monitor HiCap Students, the Family might be HiCap. Or if it is a Progress Monitoring score from Dibels: Family would be Dibels.

Select a

Scope

.
This is a key factor in creating a user-defined assessment to determine where it is seen and who can access it to upload scores to it.

Scope option is determined by the user's personal role of which scopes can be used: Class, School, or District. By default, State and District are displayed in Assessment widgets, but the other scopes are selectable to view.

It's important to note that any person who has the permission to view a student's record will be able to view the results of a user-defined assessment, no matter the scope.
Skip

Start Date

or

End Date

, unless you only want to allow you or others to upload to the assessment during that date range.

Enter

Performance Level(s)

names and score ranges; at least one is required. These determine what color a student's score is going to display. Example: At Risk, Low Risk, Some Risk, or No Risk.

Performance Levels (required/optional) – If a test is set up as Met/Not Met these are not required. If there is to be a score, at least ONE Performance Level is needed.
Fill in the

Performance Level Name

,

Min Score

,

Max Score

and select a

Color

for each Level.

Click

+Add Level

to add m

ore

If more than one level is added, the Max score of the levels (excluding the highest level) is like a "less than" number, so the level could optionally include decimals. Example: Level 1 is 0 – 30 (includes scores 0 up to 29.9999);Level 2 is 30 – 60 (includes scores 30 up to 59.9999); Level 3 is 60 – 80 (includes scores 60 up to 79.9999); Level 4 is 80 – 100.
Click

Save Test
For more details on each field used in user-defined assessment creation, visit this FATS Help Center article
Other Tools related to User-Defined Assessments
Editing: If you made an error or need to adjust anything after you've saved, you can edit the assessment.
Expand '

My Assessments

' with '

My Creations

' and then click '

Edit My Assessments

'

Locate the assessment in the list,

click on the assessment

.

Once you've made your edits to the Assessment, click

Save
Cloning: You may administer some of your assessments more than once per year, for example a reading benchmark that you administer in the fall, winter, and spring. Instead of repeating the same above for each, click Clone (or copy) the assessment to save time:
To clone an assessment, return to the upload tool and select

Define/Edit Test

.

Select the

Clone Existing Test

button, and choose the assessment from the list:

BOY - Practice

. The assessment structure you had previously created is displayed.

Notice the Assessment Test Name and label are blank. Enter your new assessment test name:

MOY – YourLastName

.

After cloning, update or change, your chronological ordinal to match your new administration
---
*** If assessments were previously created, begin here for uploading scores. ***
Downloading the scores template
Navigate to Upload Assessment Scores located under the My Creations section of the left navigation menu.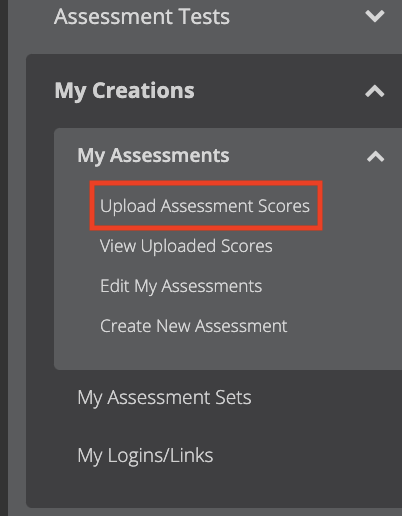 On the left side, under the "

1. Download

" area, do the following:
Click

Assessment Tests

, select one or more assessments from the list. If strands are part of the assessment, they will automatically be selected after clicking

Add

.

Click

Student Groups

, select one or more groups of students to include.

Student Identifiers

, by default SSID & Homeroom Student ID are selected.
Click

Download

A spreadsheet is downloaded to your computer with a generic file name.
We recommend renaming the file to something that will help to identify it. Using the assessment name, student group name, and/or date are good options to include.
Entering and Uploading Students' Scores
Open the scores spreadsheet

generated above.
Student Names and IDs do not have to be entered because they are already populated.
OPTIONAL, add

test administration

or

test date

for reference.
Test Date is used in Progress Monitoring and Test Administration to create multiple displays of the same assessment that might be administered more than one time.
Manually

enter students' scores

.
The spreadsheet has been programmed so that invalid scores cannot be entered, do not edit ANY column names or other information provided in either format.
Save the file.

Navigate back to

Homeroom

Click '

My Creations

', then click '

My Assessments

', and then click '

Upload Assessment Scores

'.

On the right side, under "

2. Upload

",click

Browse

.

Locate your

saved

file on your computer

click

Upload

.
Viewing the Results
You will receive an email letting you know if the upload was successful or not.
If there are any errors you aren't sure about, contact

support@schooldata.net

.
Click '

My Creations

', then click

'My Assessments'

, and then '

View Uploaded Scores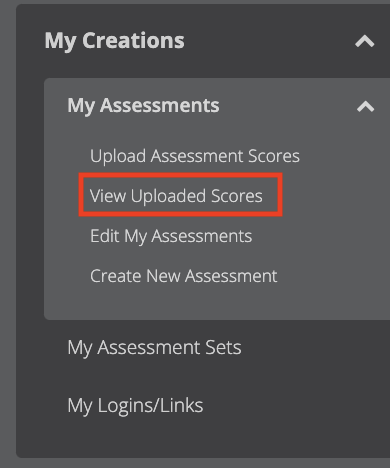 Click the Row Action for your newly uploaded assessment to "

View Scores

".

You will now be presented with a data table of data you just uploaded
---
School Data Solutions [updated 03/21/2021]