In the ALE Application, student learning plans can be created at the same time for multiple students and assigned to a single advisor. Data in the selected fields will be the same for every plan.
On the left hand navigation menu, select "Student Learning Plans," then "Mass Initialize SLPs."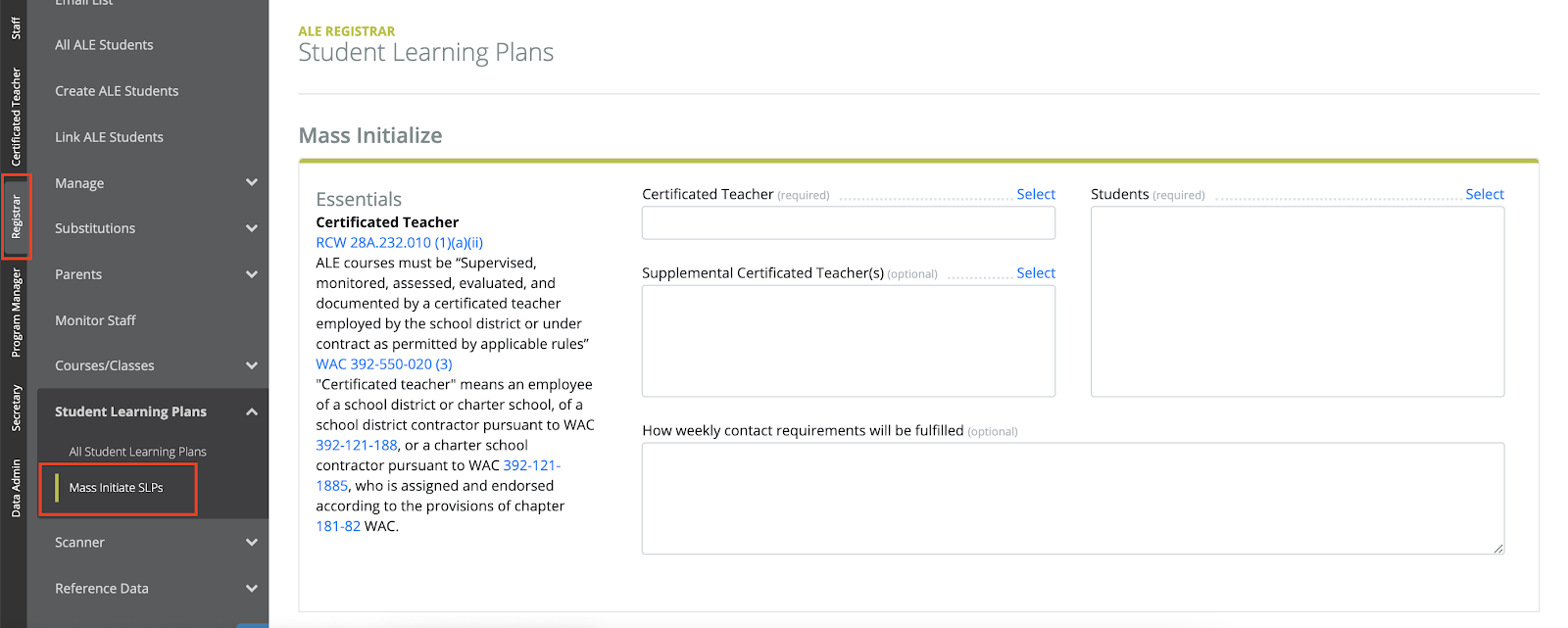 Select the Certificated Teacher who you would like to assign this group of plans to. Then select the students whose plans will be overseen by this teacher. Add any Supplemental Certificated Teacher(s) to the plans, so they may have editing privileges. A statement can be applied for "How weekly contact requirements will be fulfilled."

Next, select the appropriate school year with the corresponding start and end dates. The last required field is the Estimated Enrollment. Once you have filled in all the required information, click "Validate."
Plans will be created for each of the selected students with the identical corresponding data. Their grade level and graduation year will be automatically populated. If you need to make updates to any one student, their plans can now be edited on an individual basis.
Additional Notes:
If the district or subdomain has pre-set field defaults for current year's SLPs, those will be autofilled for you.

If a large number of students are selected, it may take the system several minutes to cycle through and create all of the student learning plans.

Additional information on initiating student learning plans can be found

here

.