Evaluation Task Completion
This Data Extract is located in the Data Tables application. You can find additional information on the Data Tables application here: Introduction to Data Tables. If you get a banner noting you don't have access, contact your district Homeroom/SDS Application rep or support@schooldata.net
Purpose
The Evaluation Task Completion extract is a downloadable Spreadsheet spreadsheet of all Tasks based on selected task types and school year. The following Columns are included in the Spreadsheet:
Evaluatee (Name)

Evaluated Position Level (Position)

Primary Evaluator (Name)

Task (Task and Due Date)

Completed (Yes/No)

Required (Yes/No)

Past Due (Yes/No)
This type of information can help the Evaluator or other staff monitor progress if needed. Since data from this extract can be downloaded, it also allows for additional manipulation, combining with other data, record-keeping, or any other purpose.
Data Access Restricted
Records for this data table will only show for the following type of users:
Evaluations Data Administrators

Evaluators - Only provides data for their Evaluatees

Evaluation Monitors
---
Directions
Login to Schooldata.net at [yourdistirct].schooldata.net/dt using your Schooldata.net username and password.
Create the Data Table:
Click Create Data Table in the left-hand Nav.

Click Browse Category under Data Extracts

Click Build data table under 'Evaluation Task Completion'.

Choose a set of evaluation tasks and a school year.

Click Generate Data Table

Click 'Download XLSX' to download the Data Table after it has generated.

---
Example
In Application View: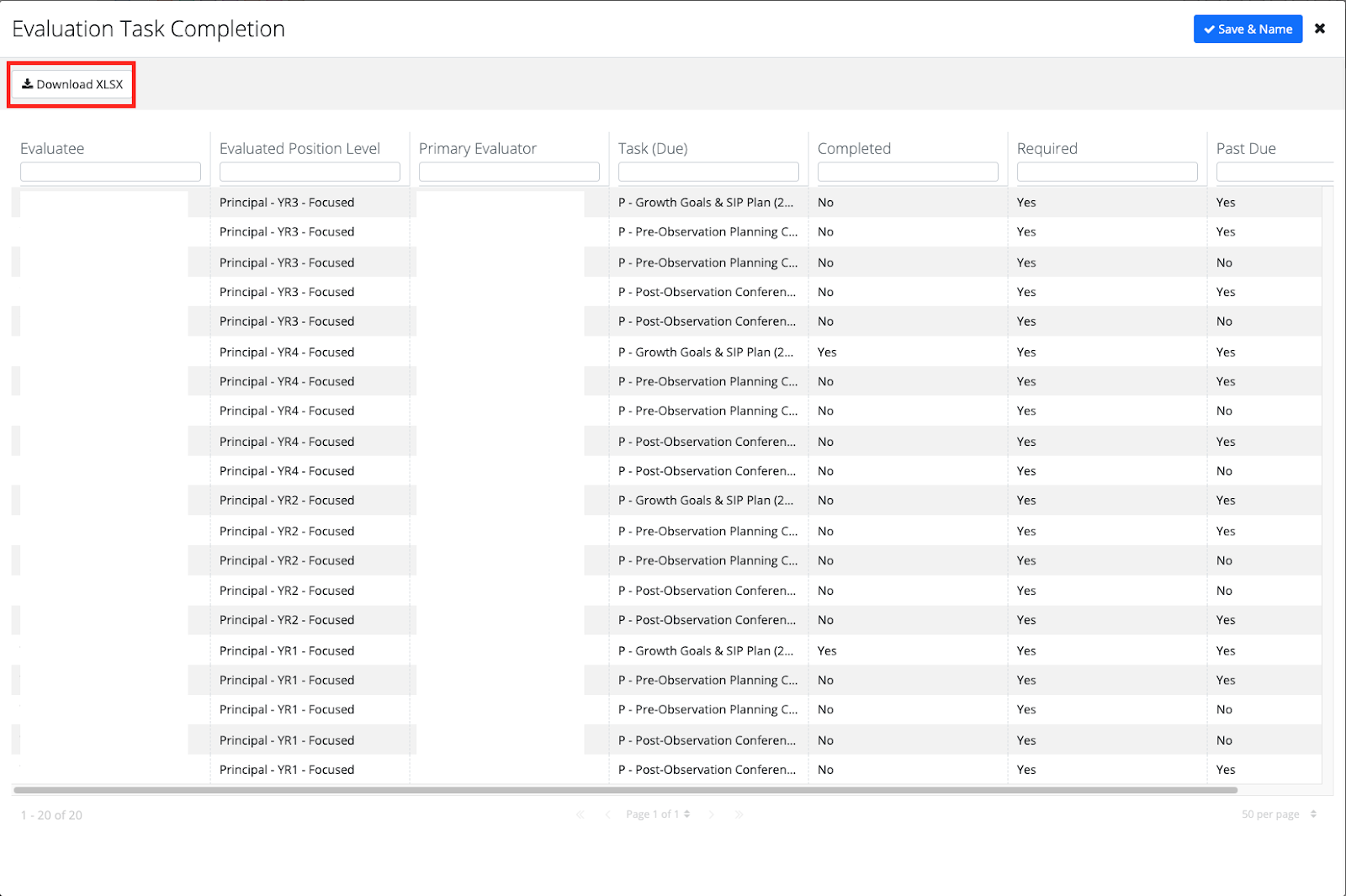 Downloaded View: