Data Tables are a fast and easy method to generate multiple data sets using basic data input selections. Similar to Data Grids, Data Tables are comprehensive spreadsheets made up of data columns to present the information.
Behavior Data Tables allow you to download a list of students in a group in a CSV/Excel file. The file may then be downloaded and distributed for additional manipulation, combined with other data, record keeping, or any other purpose.
Information may help districts monitor the effectiveness of behavioral systems and note trends in specific incidents or referrals.
ACCESSING DATA TABLES
Navigate to Homeroom Dashboards and select an SDS dashboard. NOTE: For instructions on accessing various dashboards, see the Homeroom Dashboards - Basic Dashboard Navigation help article.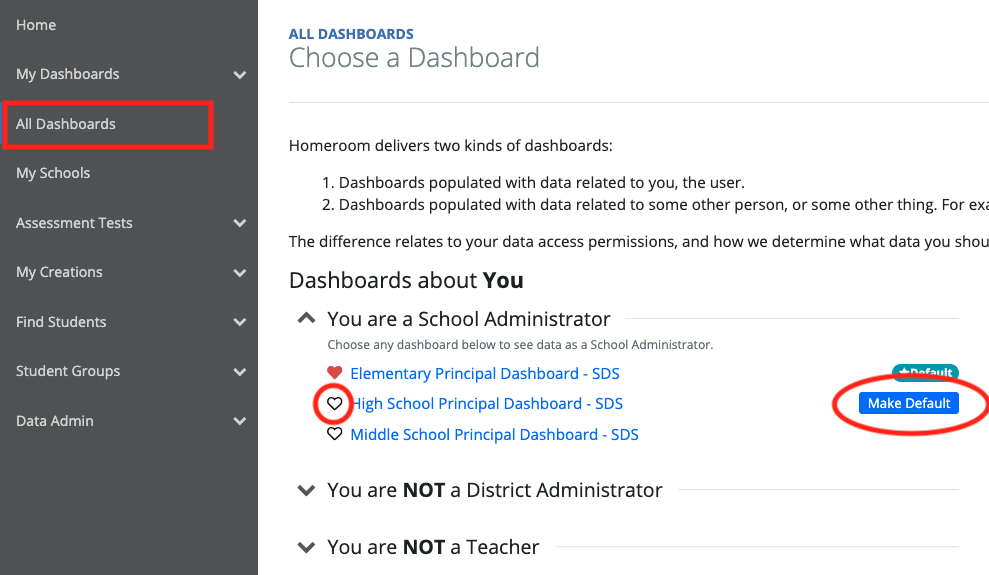 Scroll to the bottom of your dashboard to find the Create Data Extracts Container and select your chosen Data Table.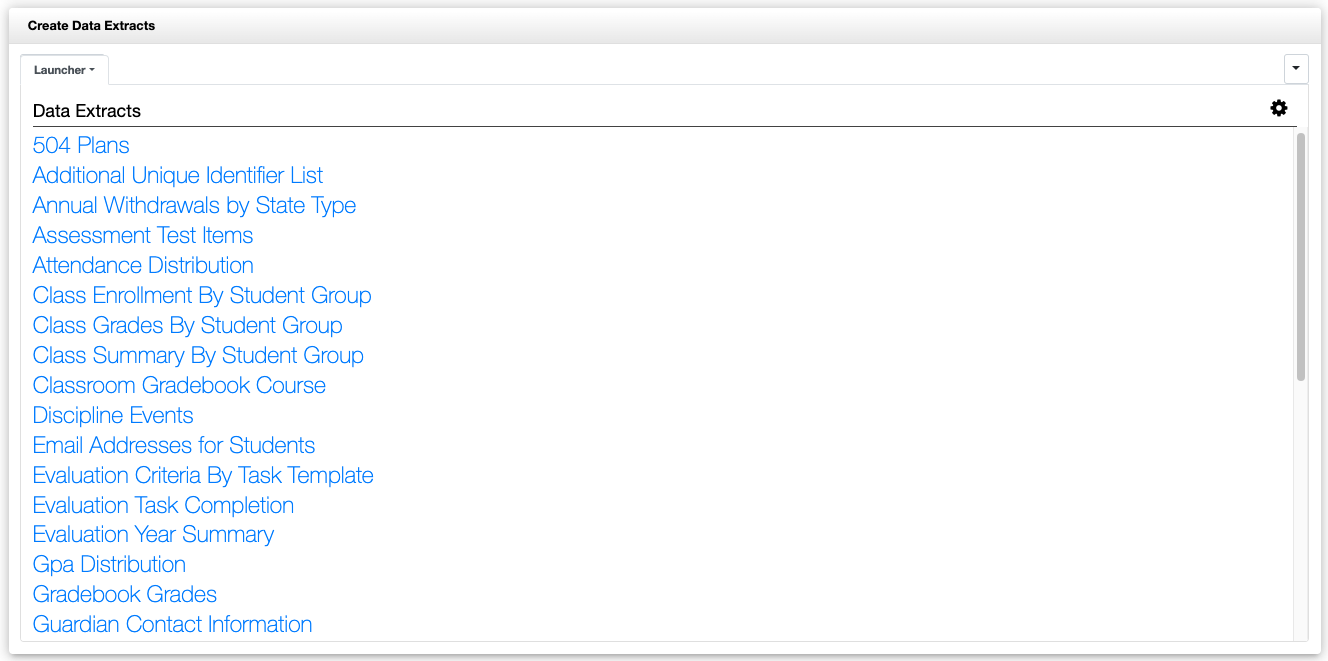 Alternatively, Data Tables may be accessed by navigating the Data Tables App within the Data Extracts Bundle and clicking Create Data Table from the left-hand navigation menu.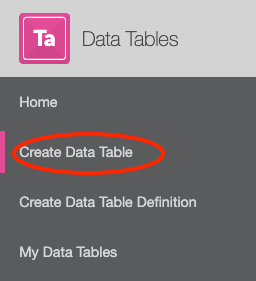 Next, select Browse Category from Data Extracts, search for your chosen Data Table, and select Build Table.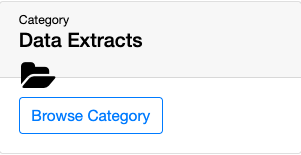 DISCIPLINE EVENTS
Select a Student Group (optional) and School Year (optional), then click Save and Generate to Save & Name or Download XLSX.

OTHER TABLES OF INTEREST
Referrals and Behaviors by Student Group

Referral Problem Behavior Selector

Referrals by Day of Week Student Detail

Referrals by Location Student Detail

Incident Type Selector

Incident Consequence Type Selector

Incident Consequence Code Selector