The groups in the Student Groups widget comprise your unique collection of groups and are not visible to anyone else. However, you can share or copy your groups with other Homeroom users. Please Note: when you copy/share a group, the recipient must have access to the same set of students to see the entire group.
COPY - The recipient(s) will have their copy of the group that they may edit/delete that does not impact the originator's copy.
SHARE - The recipients will have a shared group that, if edited/deleted, will affect the originator's group.
HOW TO COPY/SHARE A STUDENT GROUP
On your Homeroom Dashboard, navigate to Student Groups, then Create V1 Student Group in the left-hand navigation screen and select the My Student Groups Tab.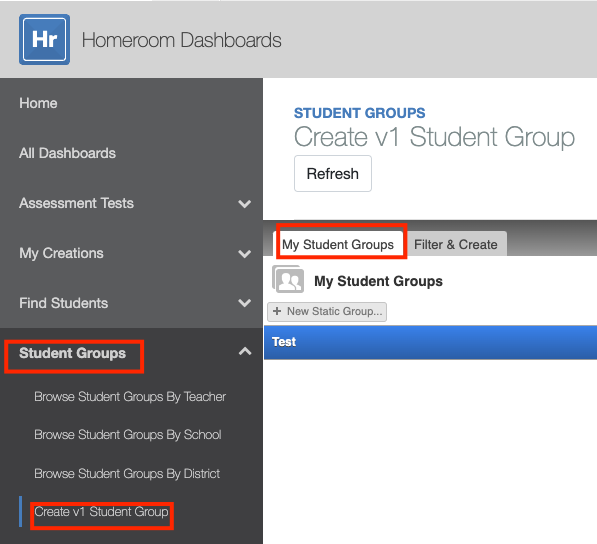 Choose the group to share from the My Student Groups List. Once selected, choose the Actions Gear on the right-hand side of the widget.  A drop-down menu will appear.  Choose Copy/Share Group to other Users.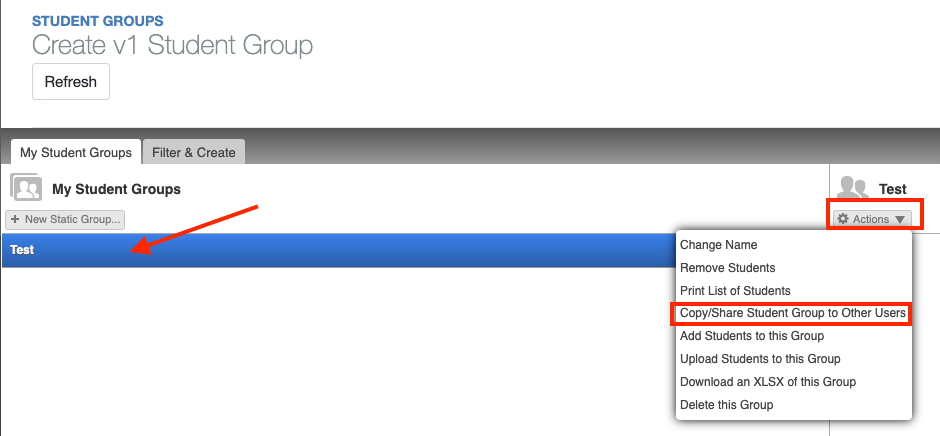 There are two options for copying a group.
| | |
| --- | --- |
| Copy To Users by - Roles: Groups can be copied to all roles within a school or schools based on their Homeroom Permissions. | Copy/Share to Users by - Search: Groups can be copied to a list of specific user/s chosen by the group creator. |
Once copied, the duplicate group will show up the next time the receiving user logs into Homeroom.