1st Tab: Details
On the details tab, you name your dashboard and give it a description. You then select what type of dashboard it is, and finally you select if you would like to make it available when spotlighted. Making it available when spotlighted allows users to select it in the Chart Dashboard widget in Homeroom and other spotlightable areas. the selected dashboard type that you select will determine what dashboards are selectable for a spotlighted entity. For example a dashboard type of 'school' will allow the dashboard to be selected when spotlighting any schools in the district.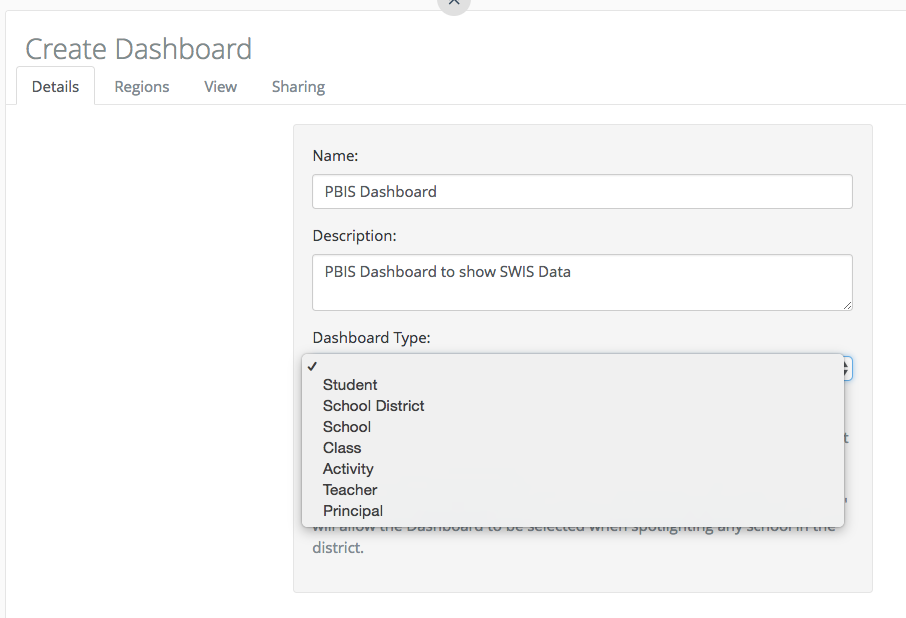 2nd Tab: Regions
On the regions tab, You first select add new region. This will make available your previously saved charts or reports. You can either select a chart which will configure current data or select saved charts which will display archived historical data. 

Once you've selected your charts, you then can change the order by dragging and dropping your charts as well as change the width of them.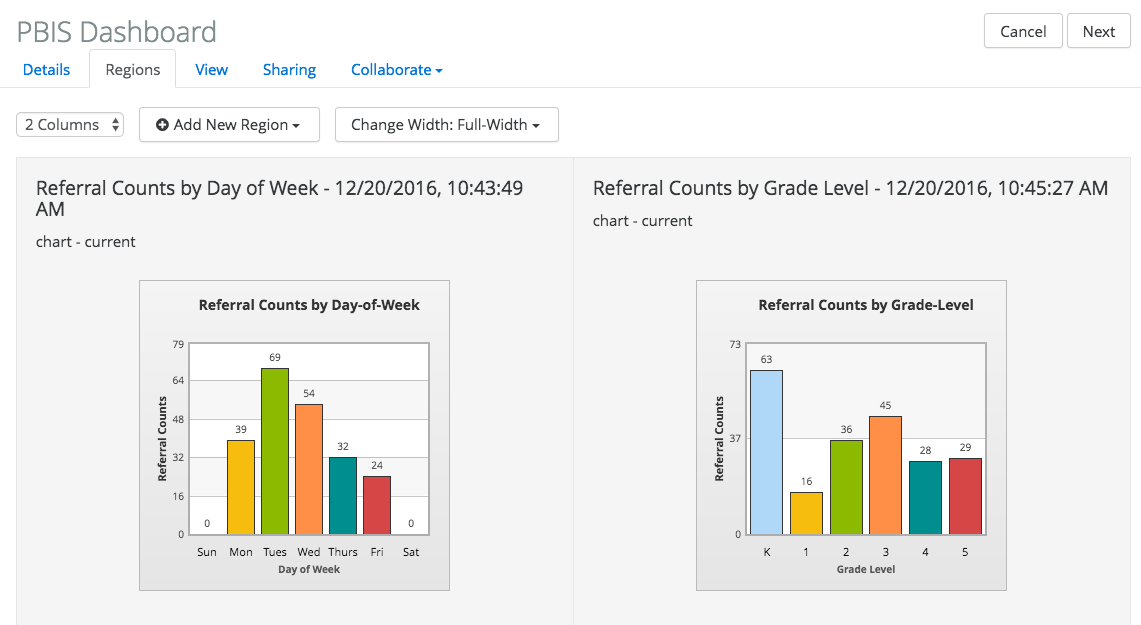 3rd Tab: View
On this tab you can preview your dashboard, here you will see your dashboard assembled.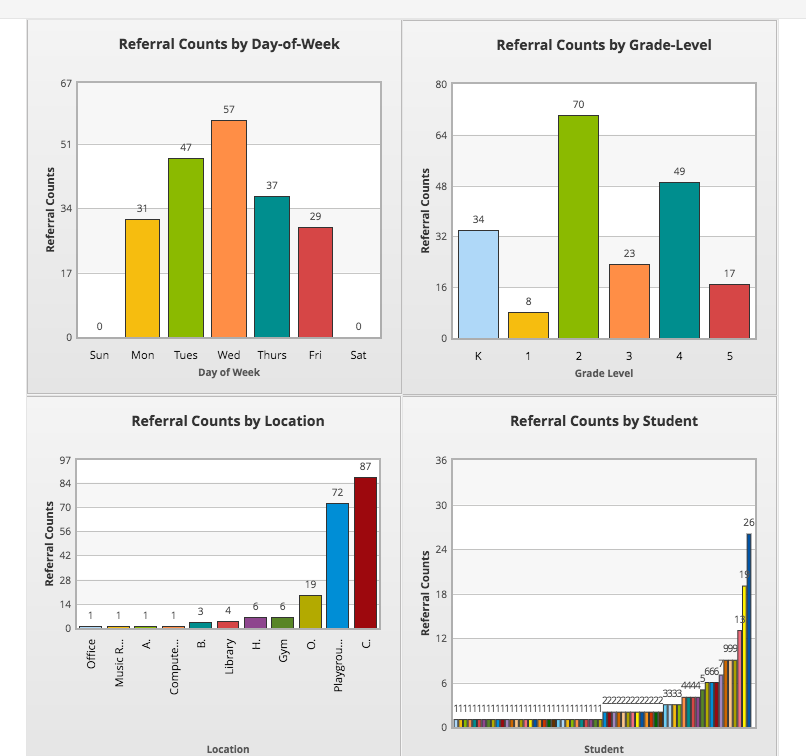 4th Tab: Sharing
On the sharing tab, you can share and copy your charts with other users. 
You first select an application user by searching for their username, first name, or last name. You can also search by school or by role. As a side note, if you select by role, such as teacher, you will want to "select all" on each page to add them.
You will notice you have multiple sharing options you can choose from. First, you can copy the dashboard to the user which means the user will have their own separate copy of the dashboard where they will be able to edit, view, and delete their dashboard which will have no effect on the original shared dashboard.
You can also share as non editable or editable. Non editable means the user can only view the dashboard. If you make any changes to the dashboard, the person who you shared the dashboard with will also see the changes. Editable means you can share it with them and they can view and edit the dashboard, but they cannot delete it. Any changes they make to the dashboard will show up on your original created dashboard that you shared with them. 
The other option is the "drop all shared version". This means that ANY dashboard you have shared (not copied), the other users will not be able to see those dashboards that were shared with them.