Download Student Data Grid
The Student Data Grids often contain sensitive student data therefore anyone receiving the data via email must first authenticate to download the spreadsheet.
The email received will come from 'Your Data Team' with the subject of 'Your Student Data is Ready!'. If the email is not in the inbox, check the Spam folder.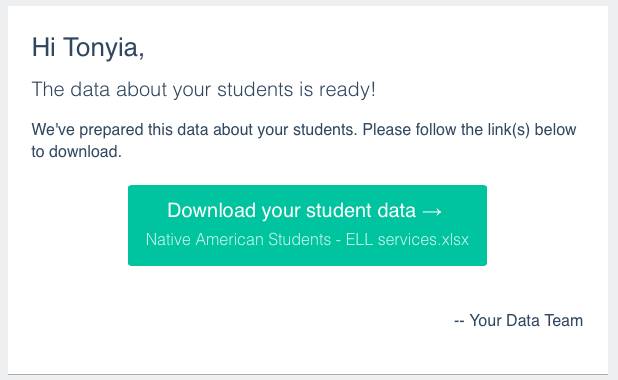 click the big green button
authenticate using your SchoolData.net username and password

Note: If your email is in a browser, the same browser the Data Grid application is open in, you will not have to authenticate again

A Student Data Downloader webpage will open and the download will start

Note: The webpage must remain open until the download is finished

Navigate to the appropriate folder on your computer to open the downloaded file.

Note: If the Student Data Grid does not automatically download, click the Retry Download button